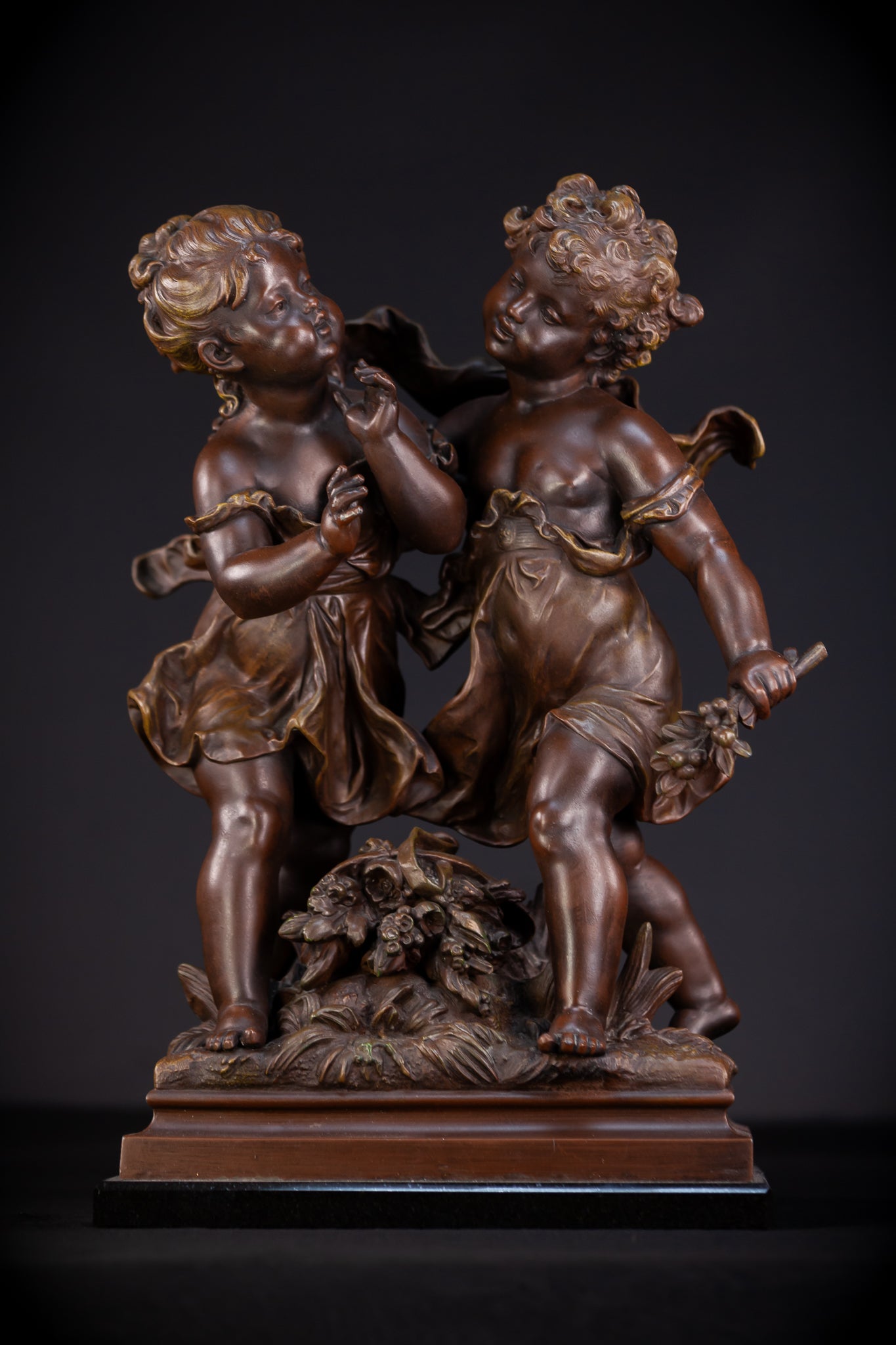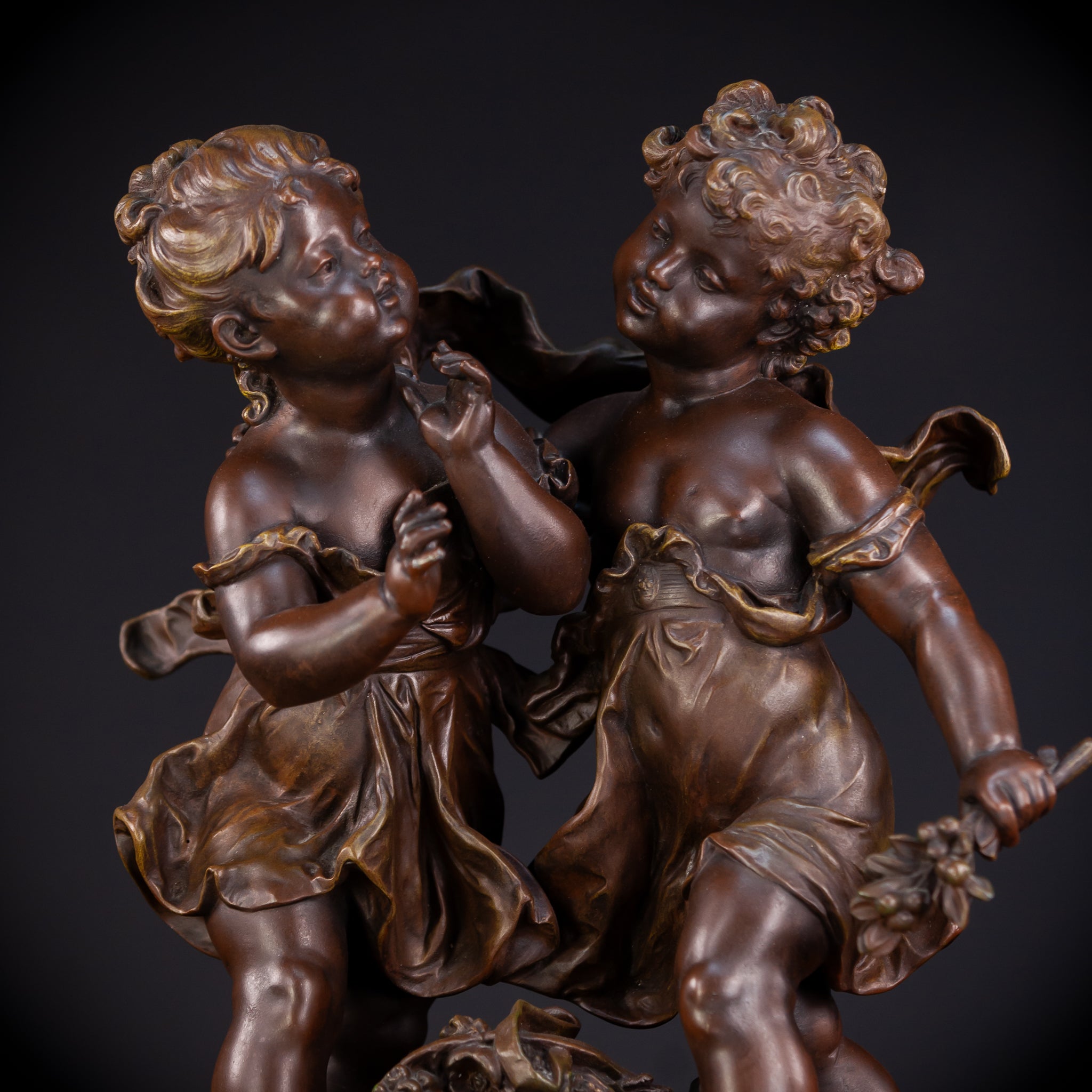 Girl and Boy Playing by Hippolyte F Moreau 18.1"
A large and beautiful French antique bronzed metal sculpture by Hippolyte Francois Moreau (French sculptor 1832 - 1927), depicting a Girl and Boy playing, set on a marble base. Solid and heavy sculpture weighing 23.8 pounds (10.8 kg). The sculpture dates back to the period of the early 1900s.

General: The overall dimensions are a height of 18.1 inches (46 cm), a width of 11.6 inches (29.5 cm) and a depth of 6.7 inches (17 cm). The base is 11 x 6.1 inches (28 cm x 15.5 cm) wide. The weight is 23.8 pounds (10.8 kg).

Condition: The statue is in good condition with no damage besides age-related wear ........ please see also the enclosed images as a part of the condition description.