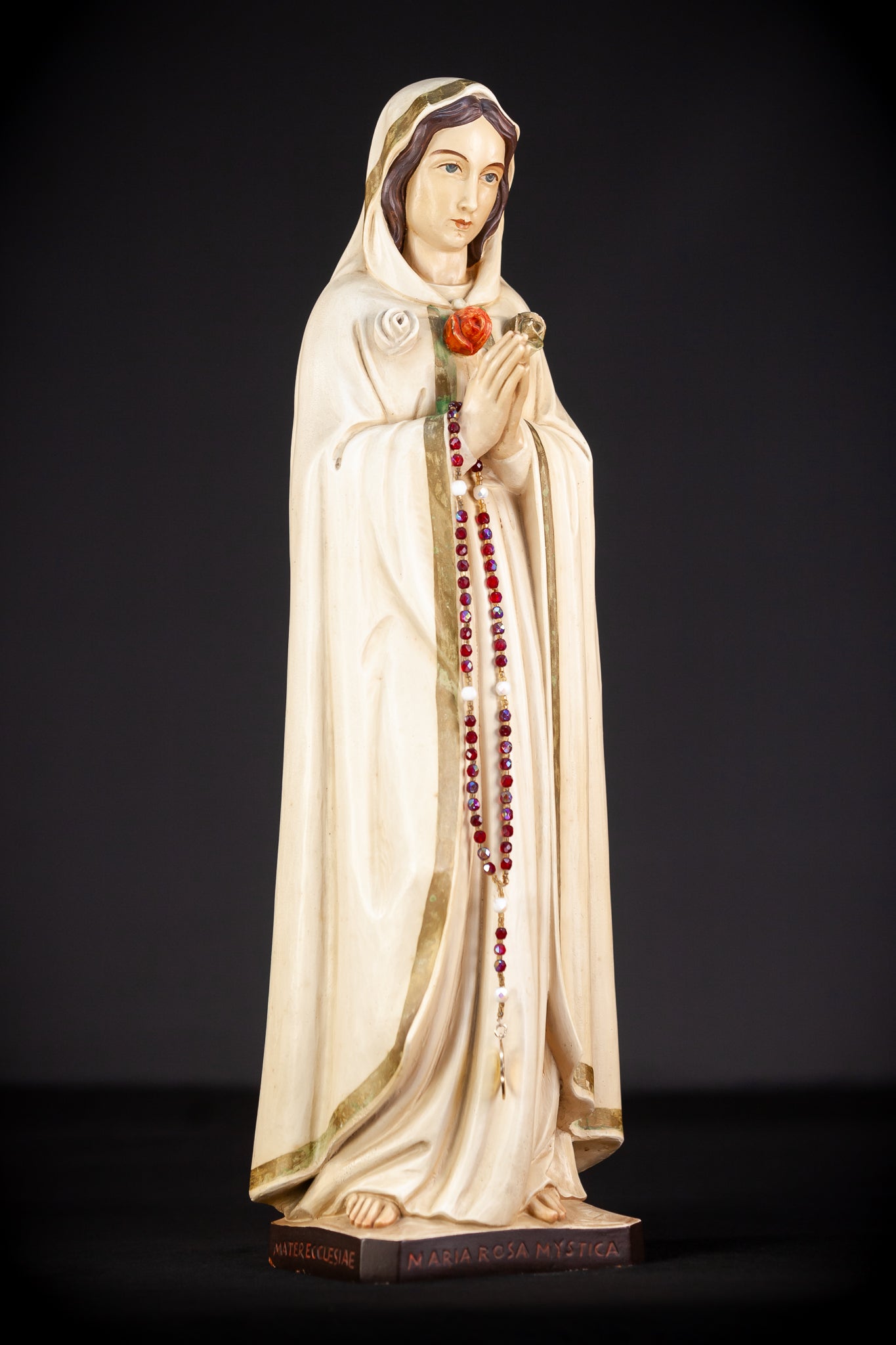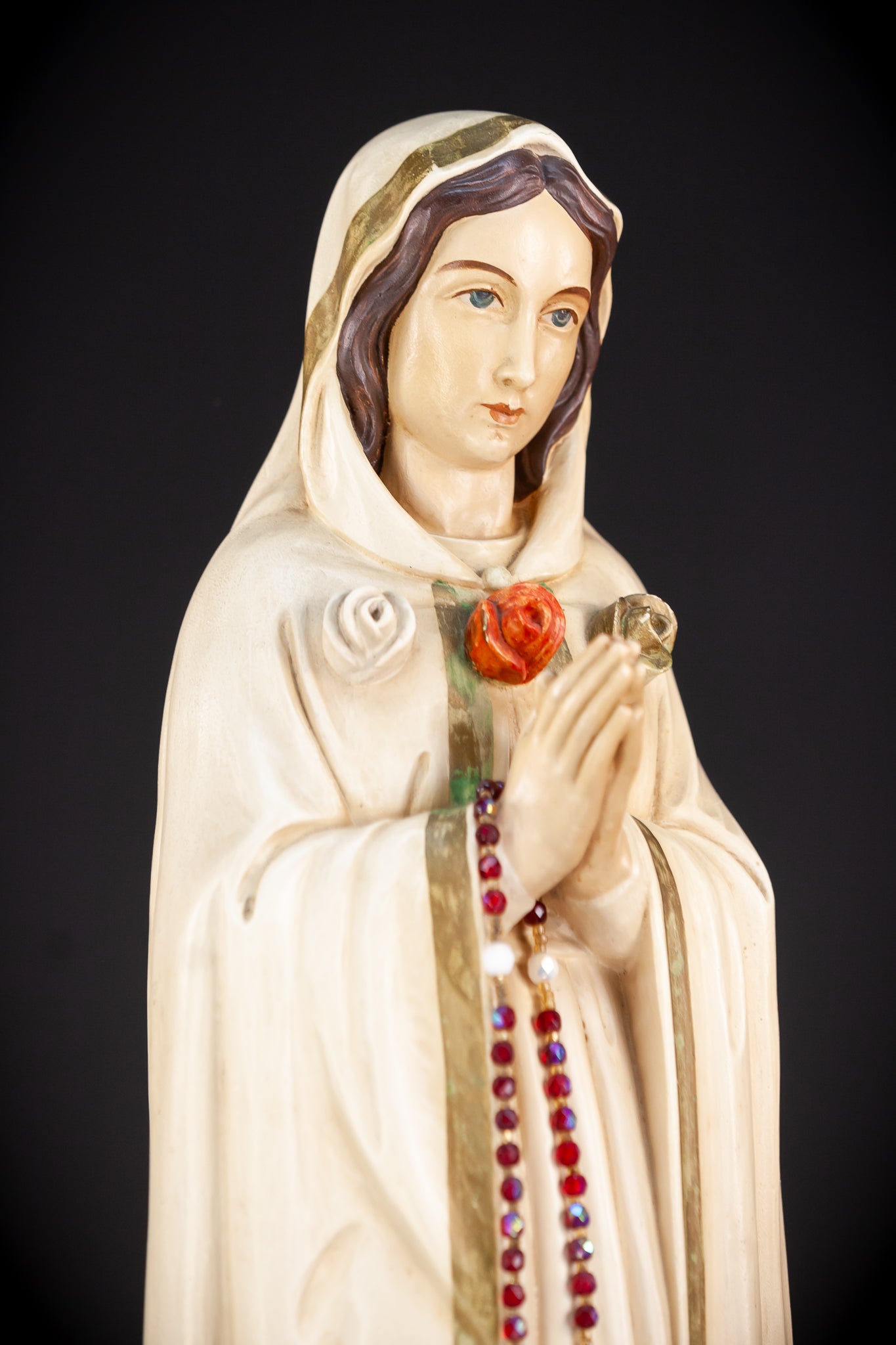 Maria Rosa Mystica Italian Wooden Statue | 18.9" / 48 cm
A RARE and beautiful wooden statue depicting Maria Rosa Mystica, Mother of the Mystical Body of Christ, Mother of the Church and image of the Blessed Virgin Mary. Bearing three
roses in her breast, each rose has a meaning: White: Prayer - Pray the Rosary and Adoration. Pray for others. Yellow/Gold: Penance - Reparation, repentance of sins. Sacrament of reconciliation. Red: Sacrifice - The act of giving up something in reparation for sins committed against the Immaculate Heart of Mary. Registered on the bottom of the statue in August 3.1985 as 6/40.

General: The overall dimensions are a height of 18.9 inches (48cm), a width of 6.3 inches (16cm) and a depth of base is 4.5 inches (11.5cm). The weight is 5.5 pounds (2.5 kg).

Condition: The statue is in good condition with no damage besides age-related wear ........ please see also the enclosed images as a part of the condition description.