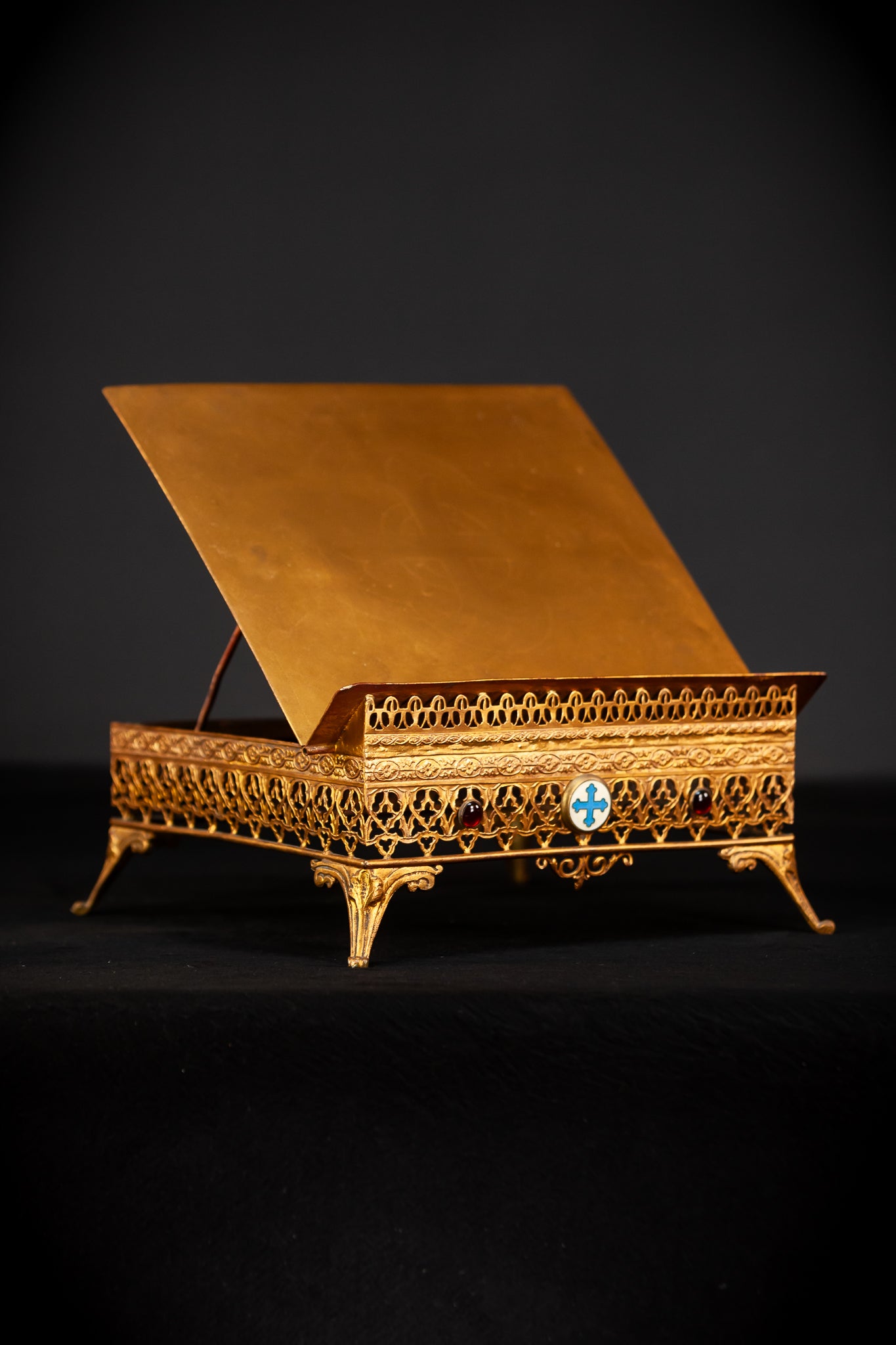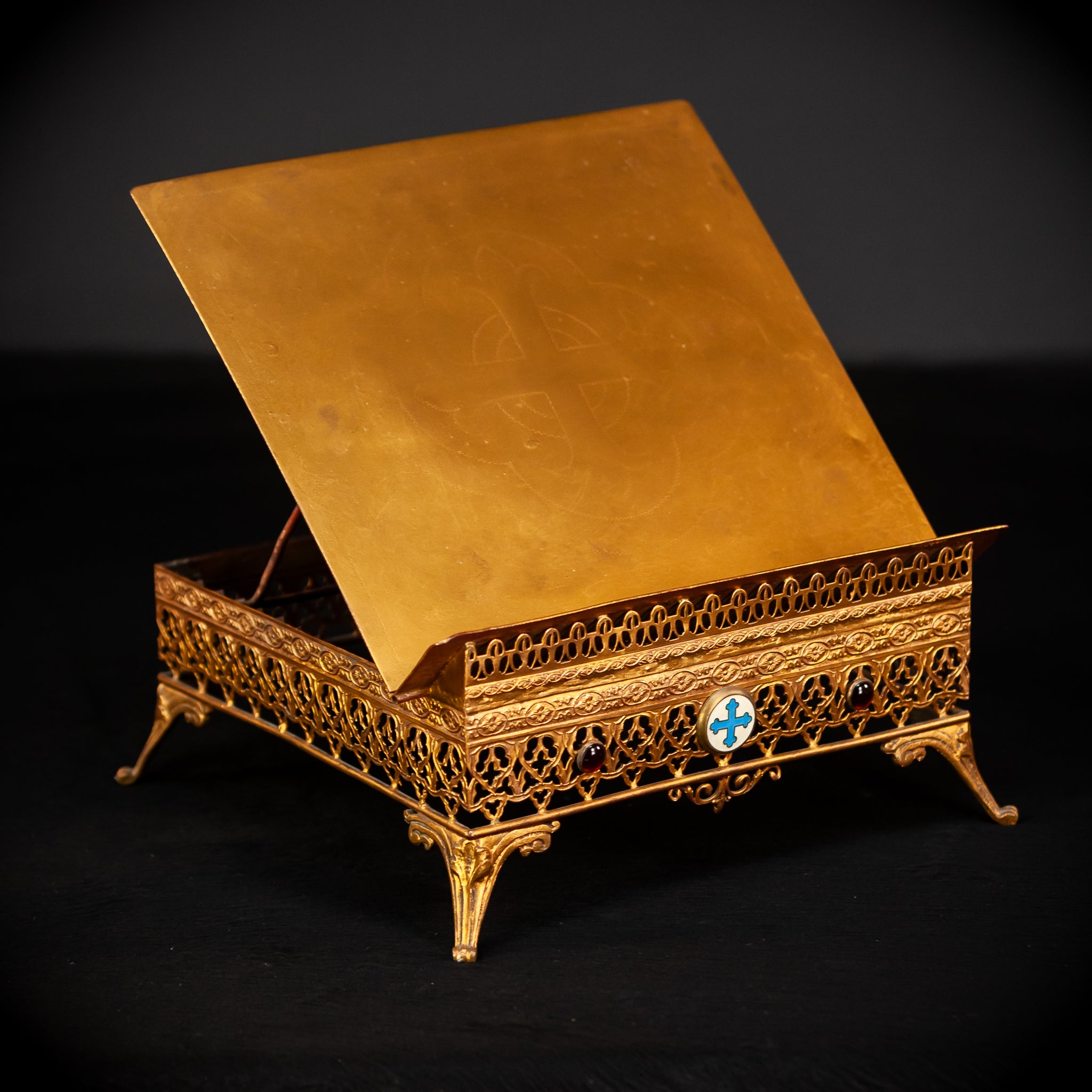 Missal Stand / Bible Holder | 1800s Antique | 12"/ 30.5 cm
A beautiful French antique Missal / Bible / Book stand or Thabor. Gilded bronze & brass decorated with two burgundy cabochons and an enamel cross in the front, set on the four
scrolled feet. Fully adjustable to any angle needed. Dates back to the period of the mid to late 1800s.

General: The overall height when closed is 4.7 inches (12 cm), the overall height when it is open is 12 inches (30.5 cm), a width is 10.4 inches (26.5 cm), a depth is 10.4 inches (26.5 cm).

Condition: The Tabor is in good condition with no damage besides age-related wear ........ please see also enclosed images as a part of the condition description.