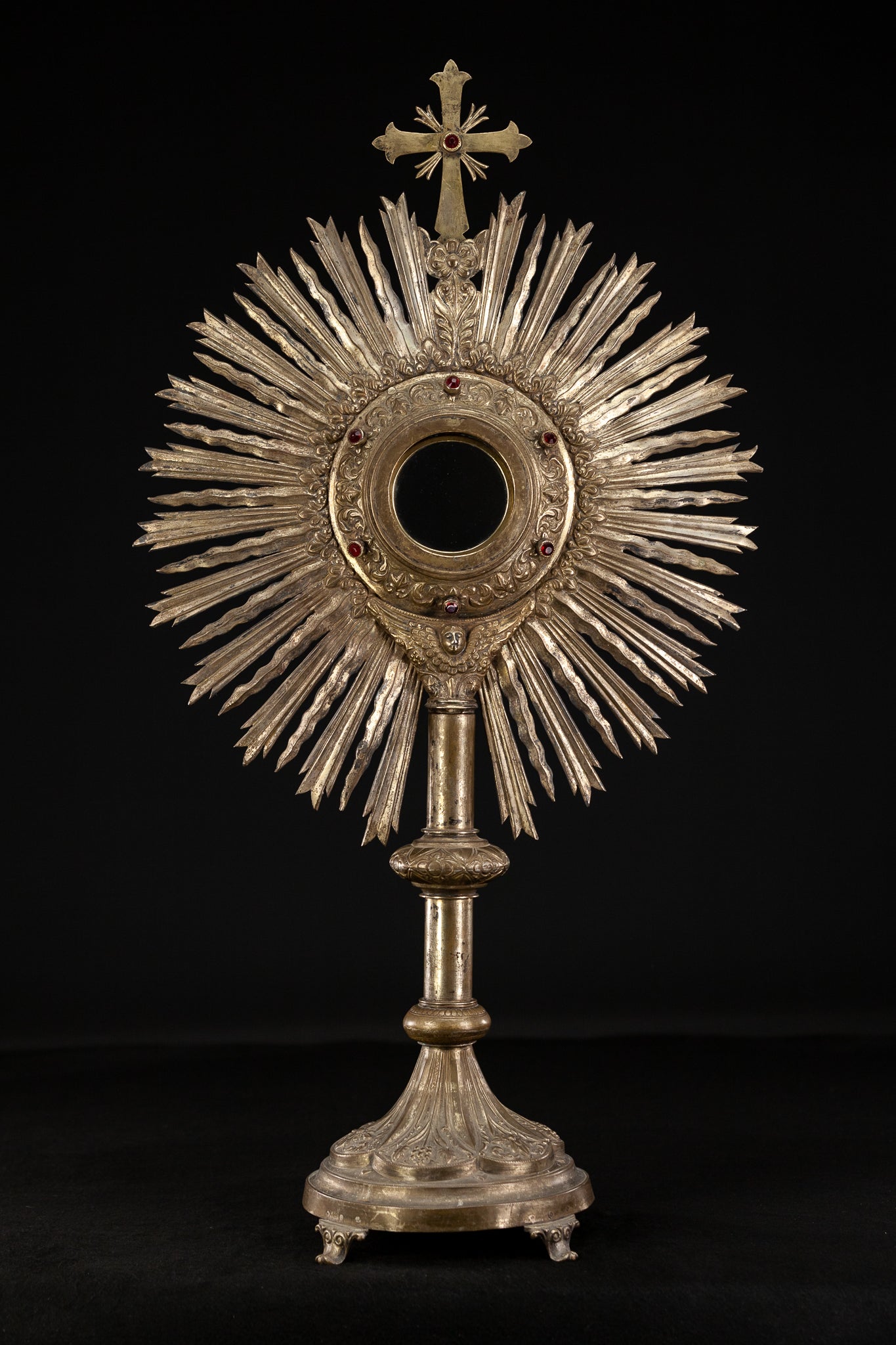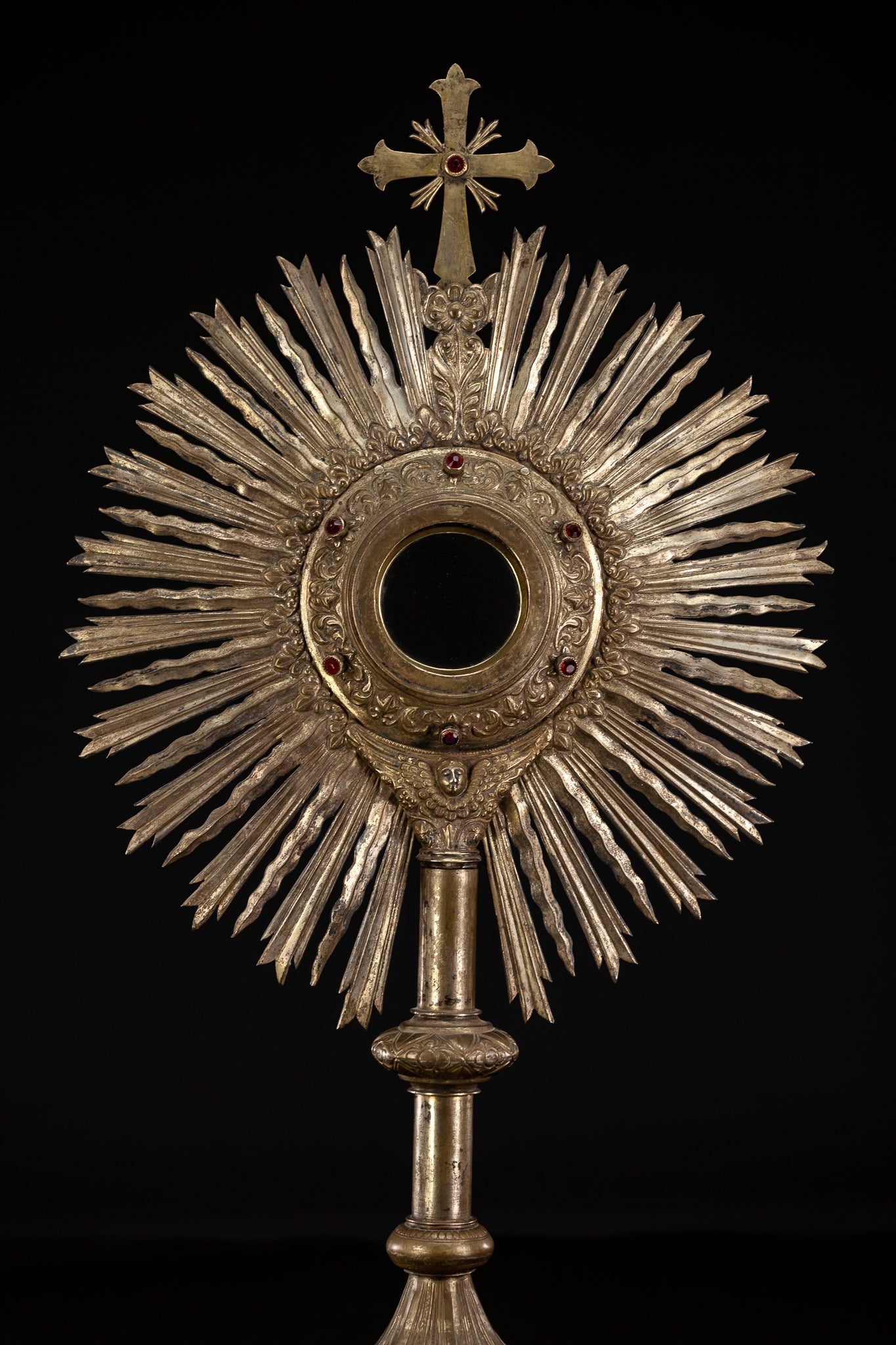 Monstrance Gilt | French 1600s Brass 27.6"
A large and RARE French antique (17th century) Monstrance / Ostensorium / Solar Ostensory featuring seven ruby cut stones, 46 sunburst light rays, a beautiful angels, cross on the top and decorative round base supported by four scrolled feet. The monstrance is also coming with its original luna - please see enclosed images. Dating back to the period of 1600's and coming from French monastery.

General: The overall dimensions are height 27.6 inches (70cm), width 15 inches (38cm) and base 7.1 inches (18cm). Diameter of luna is 2.56 inches (6.5cm), weight 3.3 pounds (1.5kg).

Condition: The monstrance is in good condition with no damage besides agerelated wear - gilding loss - please see also enclosed images for condition description.