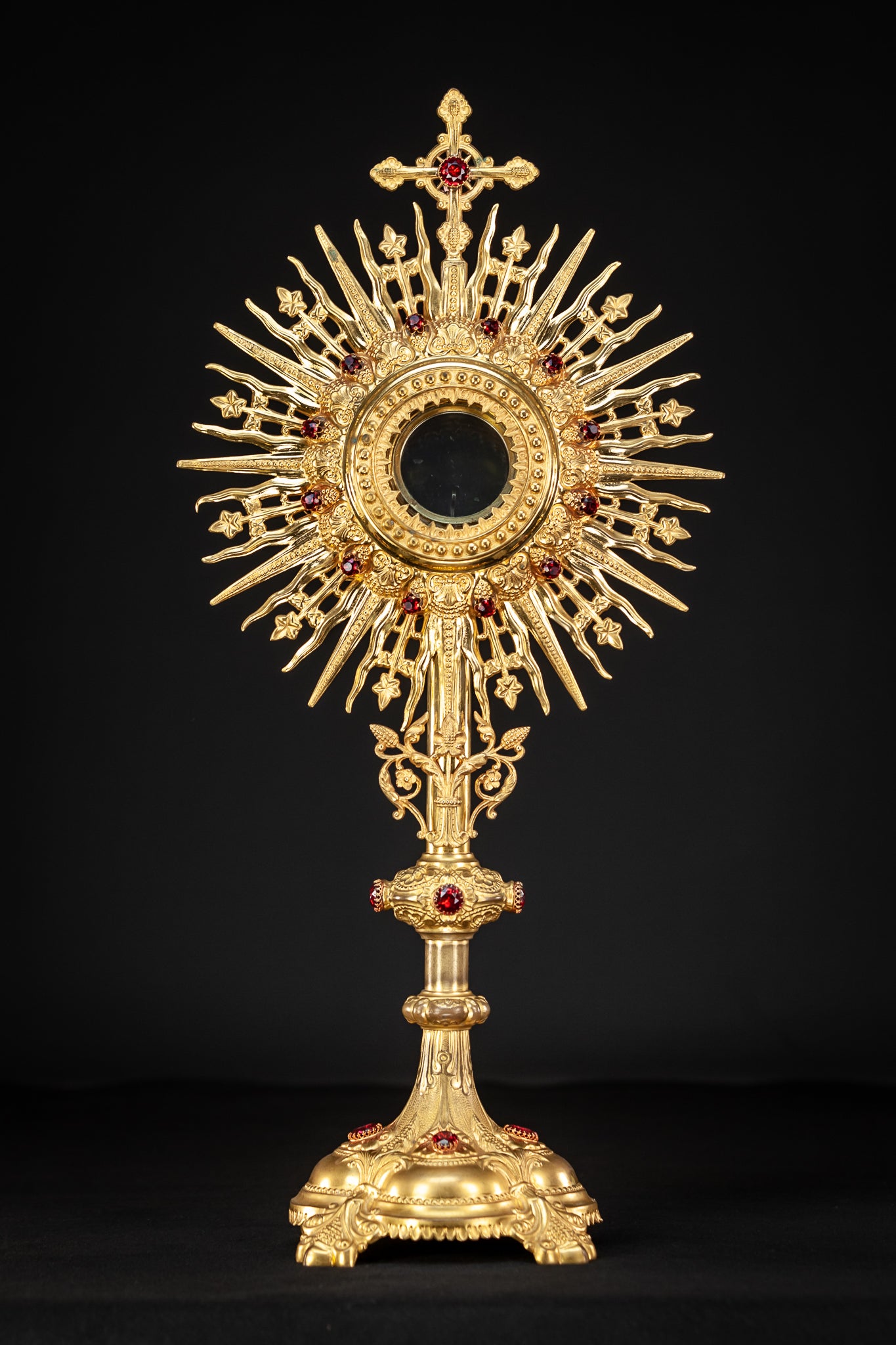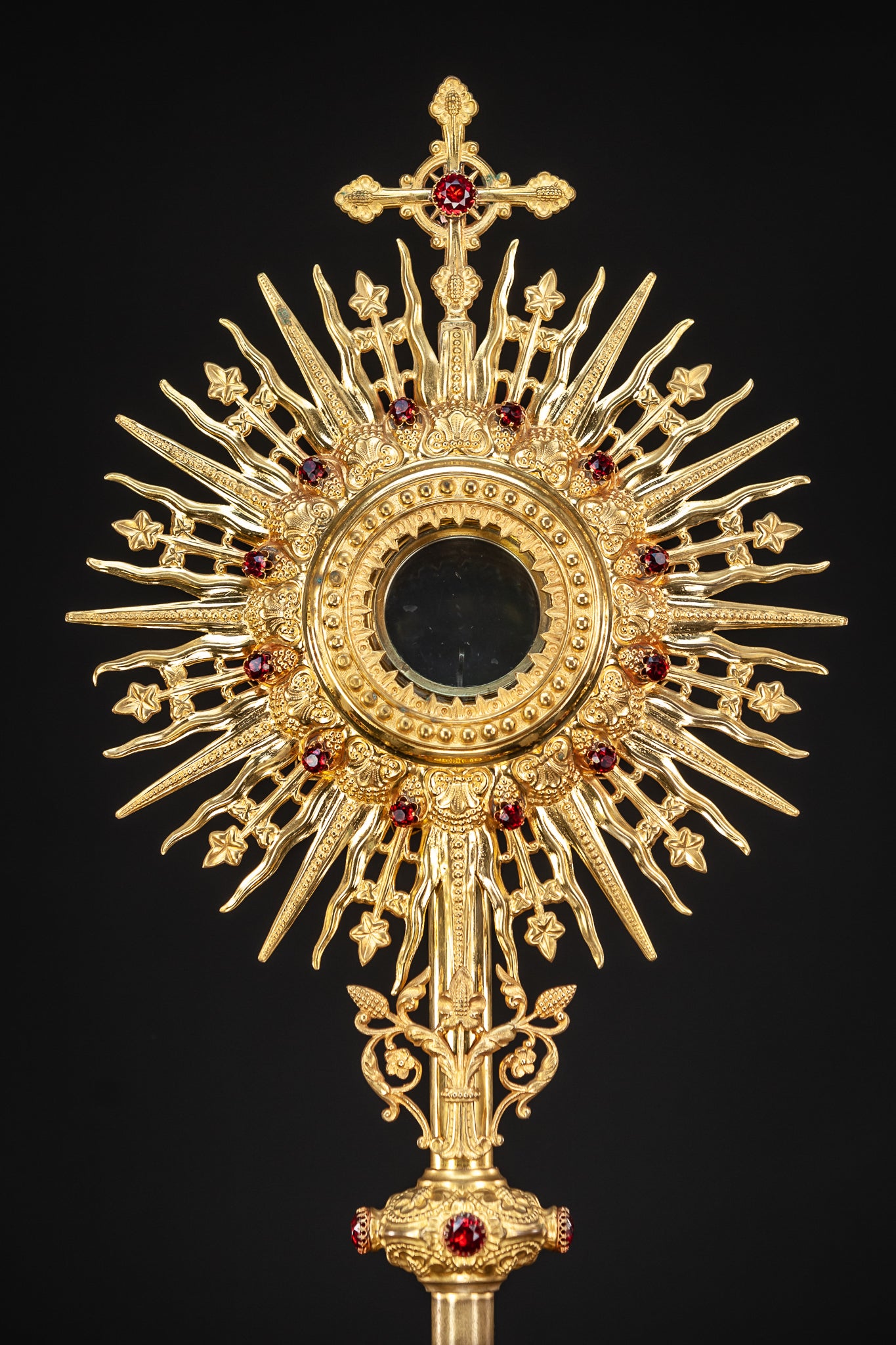 Monstrance Solar Ostensory 1800s Gilded Bronze 23"
A beautiful French antique 1800s Monstrance / Ostensorium / Solar Ostensory. Wonderful baroque Fire / mercury gilded bronze and brass monstrance featuring 12 ruby stones around the luna window, one large on the cross, four large on the stem knop and four very large oval ruby stones on the base. Also featuring stunning gilded sunburst and a wonderful baroque base supported by four feet. The monstrance dates back to the period of mid to late 1800s.

General: The overall dimensions are height 22 inches (56cm), width 10.6 inches (27cm) and base 5.9 x 5.9 inches (15 x 15cm). Diameter of luna opening is 2.9 inches (74mm), luna 2.6 inches (65mm).

Condition: The monstrance is in very good condition ....... please see photos for condition as 1 picture is worth 1000 words.