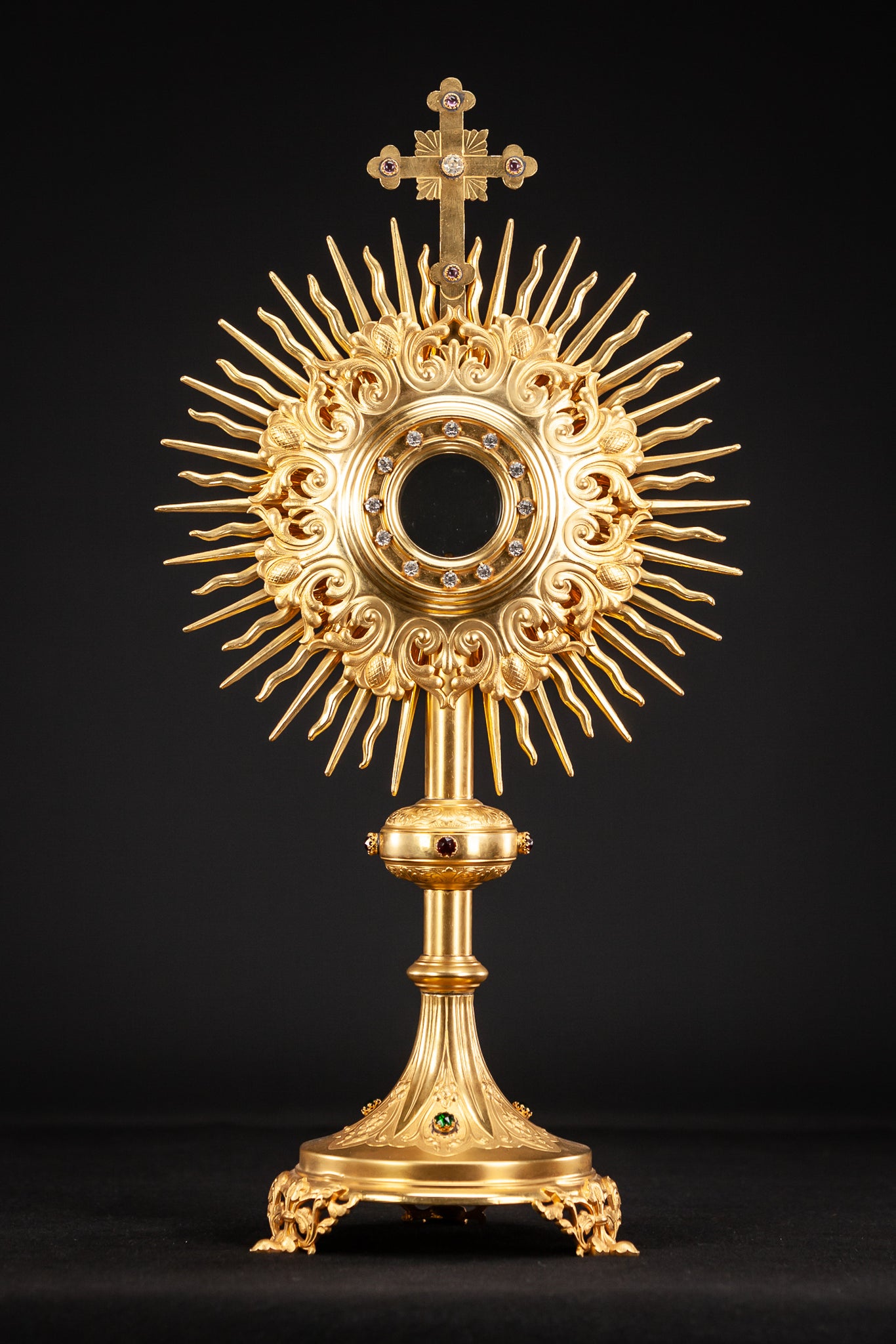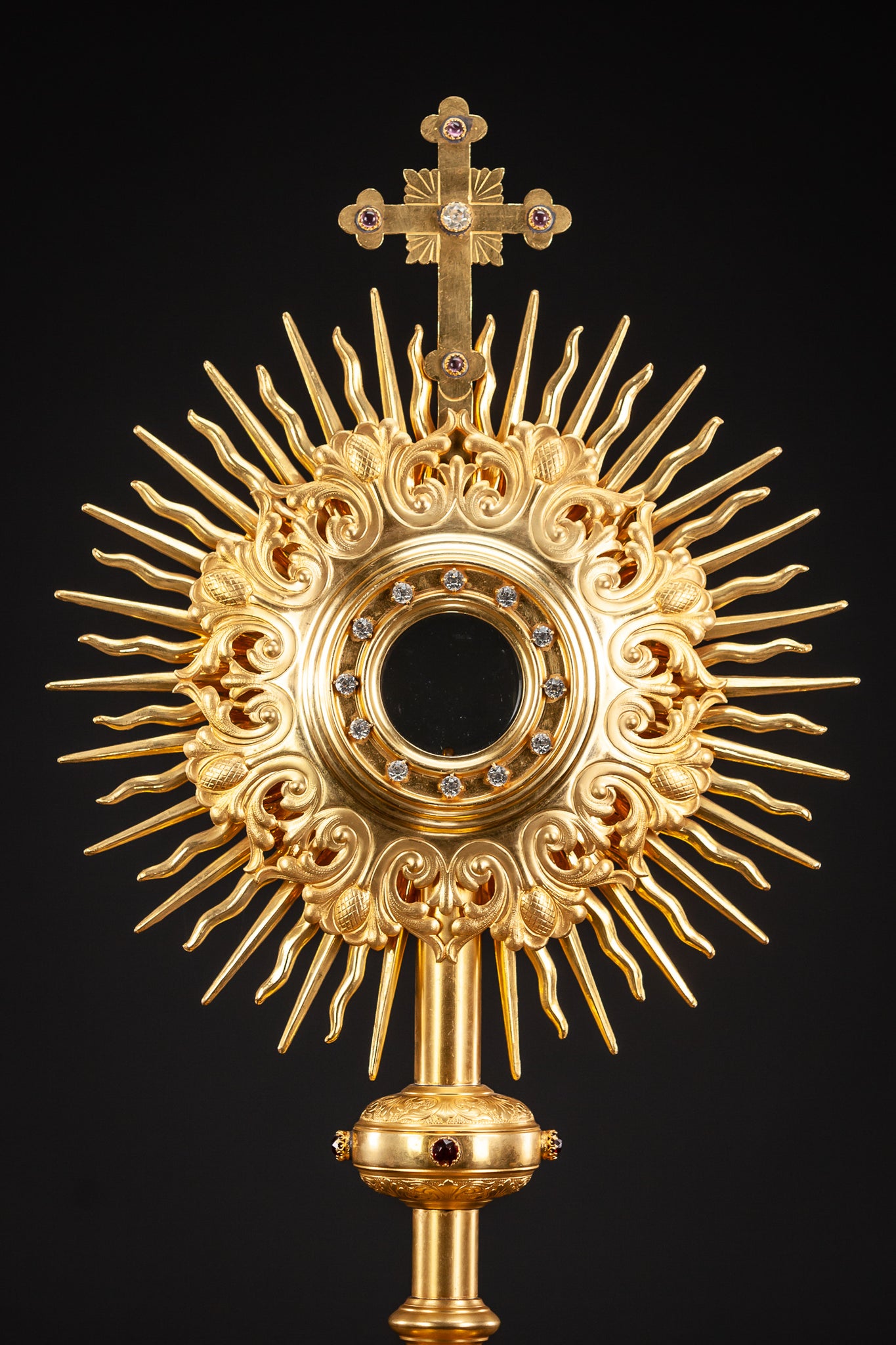 Monstrance Solar Ostensory 1800s Gilded Bronze 20"
A beautiful and very decorative French antique baroque gilded brass / bronze Monstrance / Ostensorium / Solar Ostensory featuring stunning sunburst, wonderful floral decorations, 13 clear, 4 red, 4 purple and 3 green cut stones set on the base supported by three scrolled feet. Equipped with gilded solid silver luna (6.5 cm) in diameter and dedicated case. Dating back to the period of the mid to late 1800's.

General: The overall dimensions are height 20 inches (51cm), width 10.2 inches (26cm) and base 6.7 inches (17cm). Diameter of luna is 2.56 inches (6.5cm).stones 13 clear, 4 red, 4 purple, 3 green.

Condition: The monstrance is in good condition with no damage besides age appropriate wear ....... please see photos for condition as 1 picture is worth 1000 words.