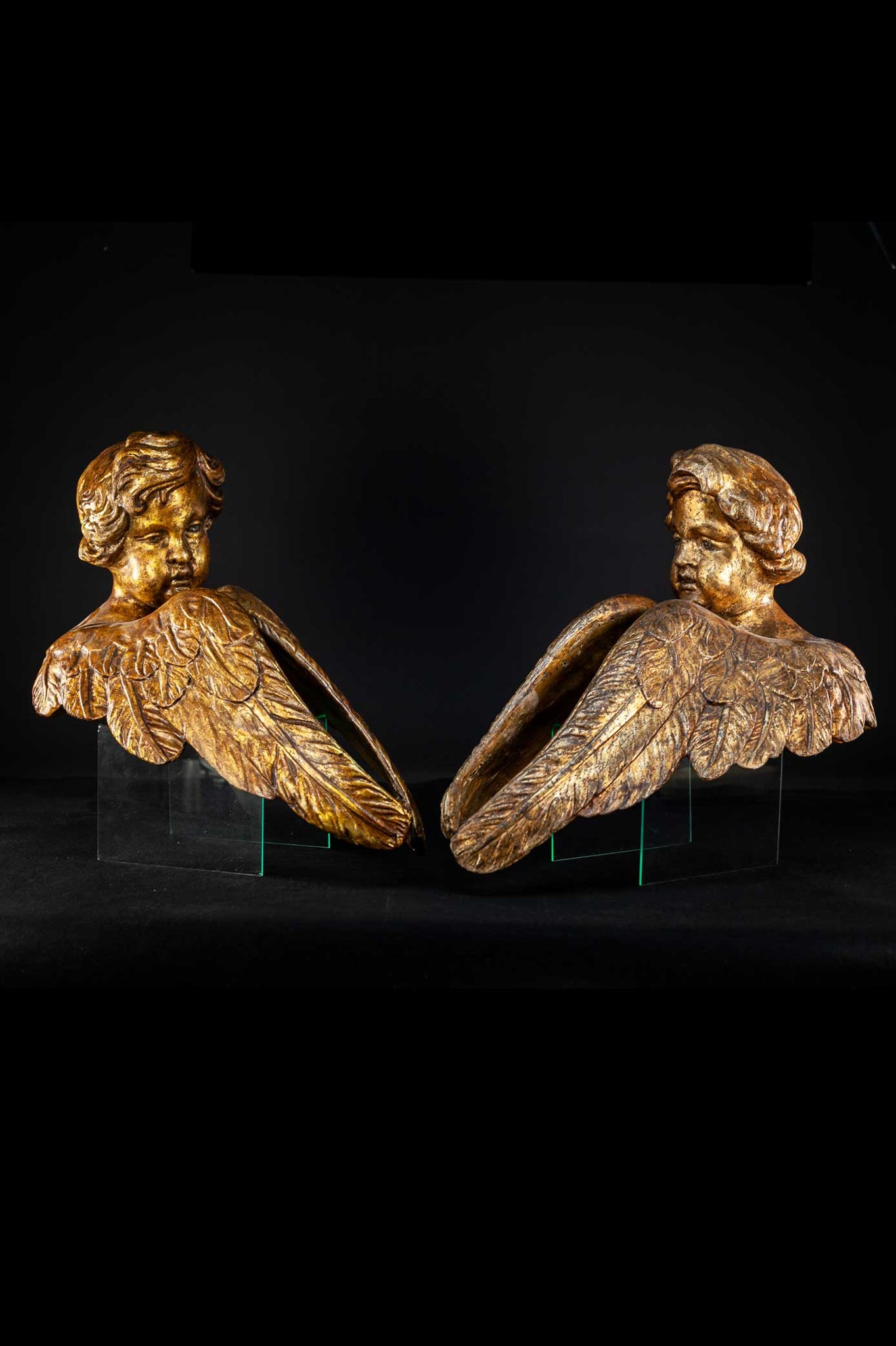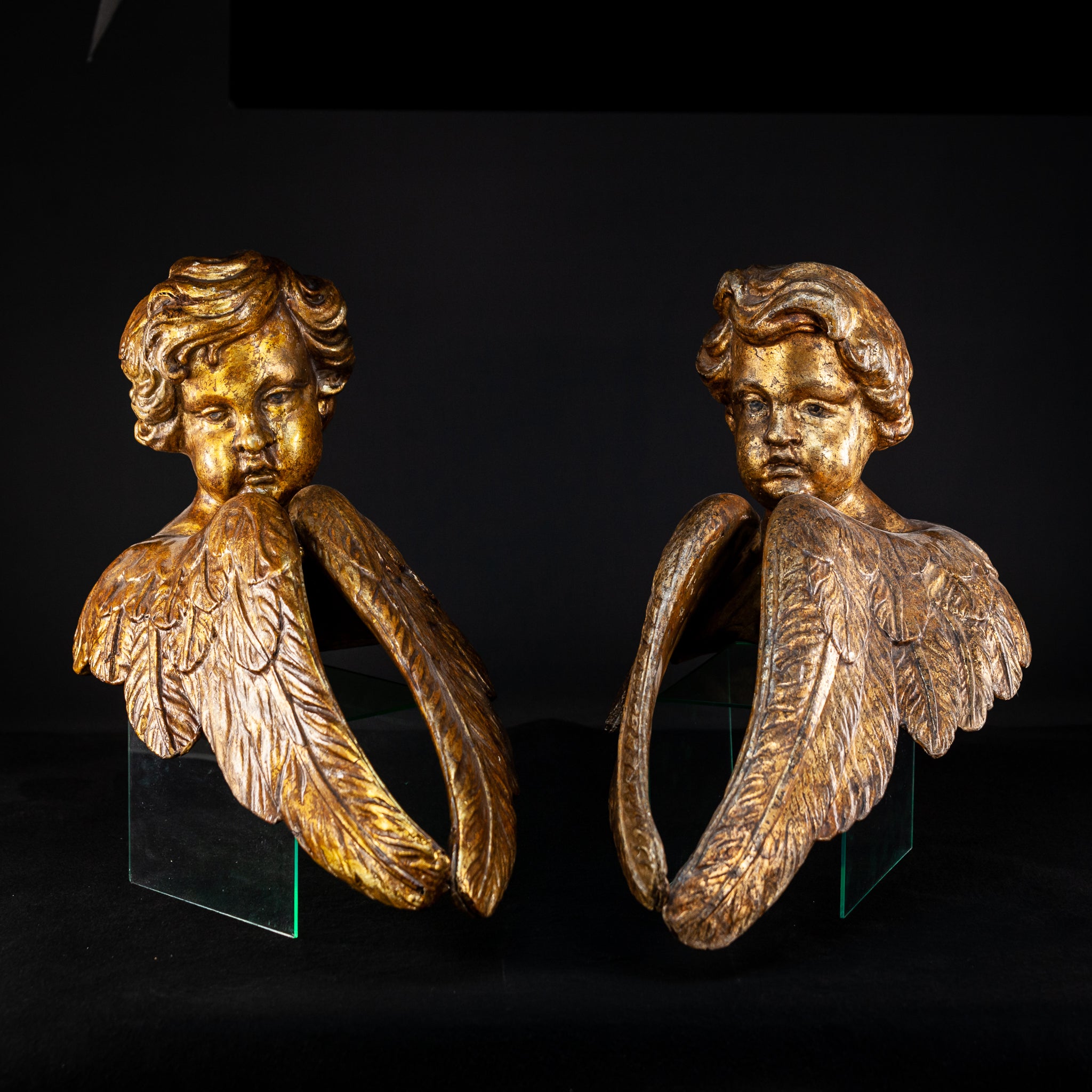 Angel Sculpture Pair | 18th Century 22.4"
DESCRIPTION:
An extremely RARE, large and absolutely beautiful Spanish antique - 18th century church gild wood winged Angels. A charming pair of angels with an outstanding wood carving workmanship. The Angels originate from Spain are dating back to the period of the 1700's.

The overall lenght is 22.4 inches (57cm), width 12.6 inches (32cm) and the height is 14.2 inches (36cm), weight 8.6 pounds (3.9kg) each.

Condition: The statue is in good condition with no damage besides age appropriate wear - some gilding loss and repair - please see also enclosed photos for condition.