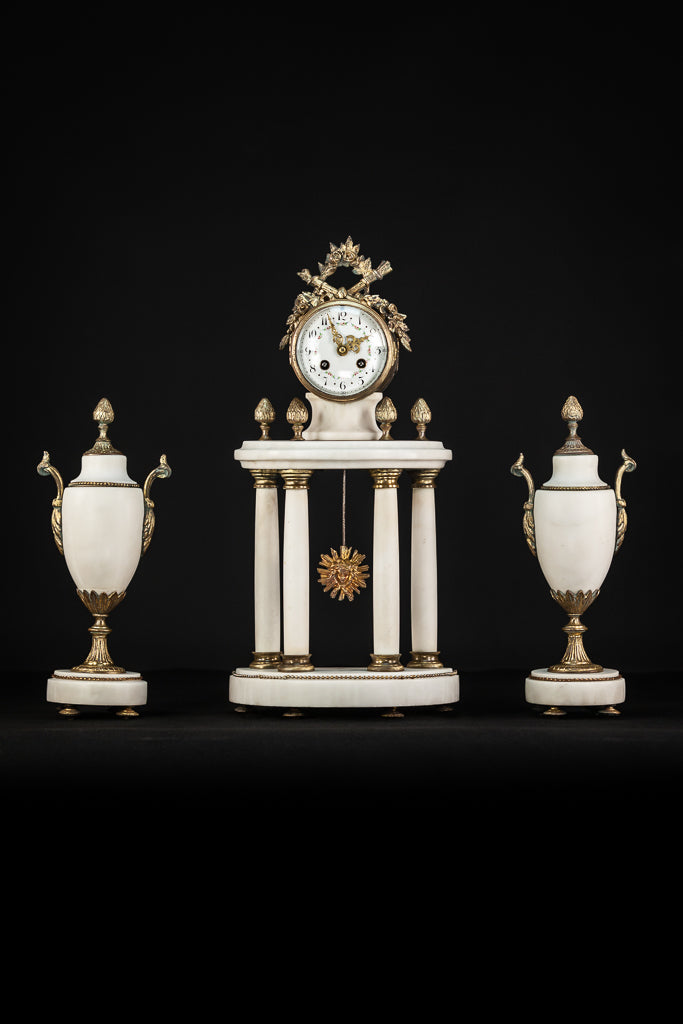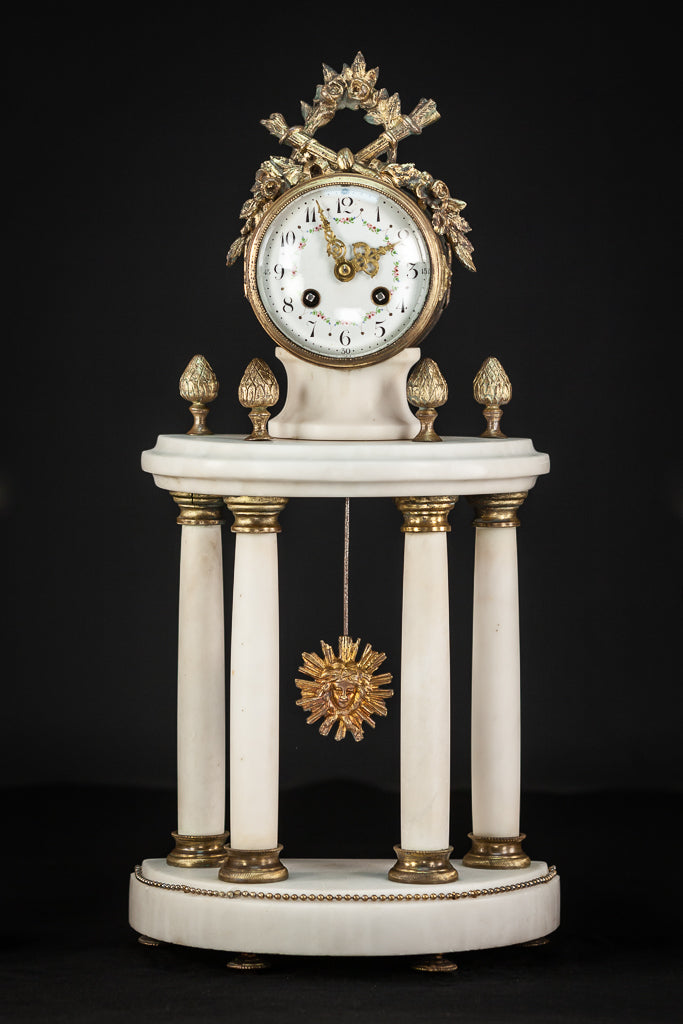 Clock Set White Marble & Bronze 1800s | Garnitures 20" / 51cm
A RARE and beautiful French white marble and bronze / brass mantle shelf clock set consisting of a brass footed white marble case supported by marble pillar columns with brass accents, brass finials and beaded trims and pair of matching garniture cassolettes / urns. This has a beautiful porcelain dial with painted floral flower drape and very ornate gold hands and heavy beveled glass bezel, in good condition, very clean!!! The clock has a round French brass mechanical 8 day wind-up "Time & Strike" mechanical movement, in good working order! This has a nickel bell chime, which strikes once on the half hour and the correct amount of times on the hour for the time. The clock is in good working condition, and strikes correctly. There are two winding arbors on the dial and it includes a winding key, and the figural pendulum. Very heavy clock set weighing 30 pounds (13.6 kg) together. The clock set dates back to the period of the mid to late 1800s.

The overall dimensions CLOCK are height 20 inches (51cm), width 9.6 inches (24.5cm), depth is 5.1 inches (13cm), weight 16.8 pounds (7.6 kg), the overall dimensions garnitures are height 13.8 inches (35cm), width 5.9 inches (15cm), the base is 4.3 inches (11cm), weight 6.6 pounds (3 kg) each.

Condition: These garnitures and clock is in good condition with no damage besides age related wear .......... please see enclosed images as they are part of the condition description.