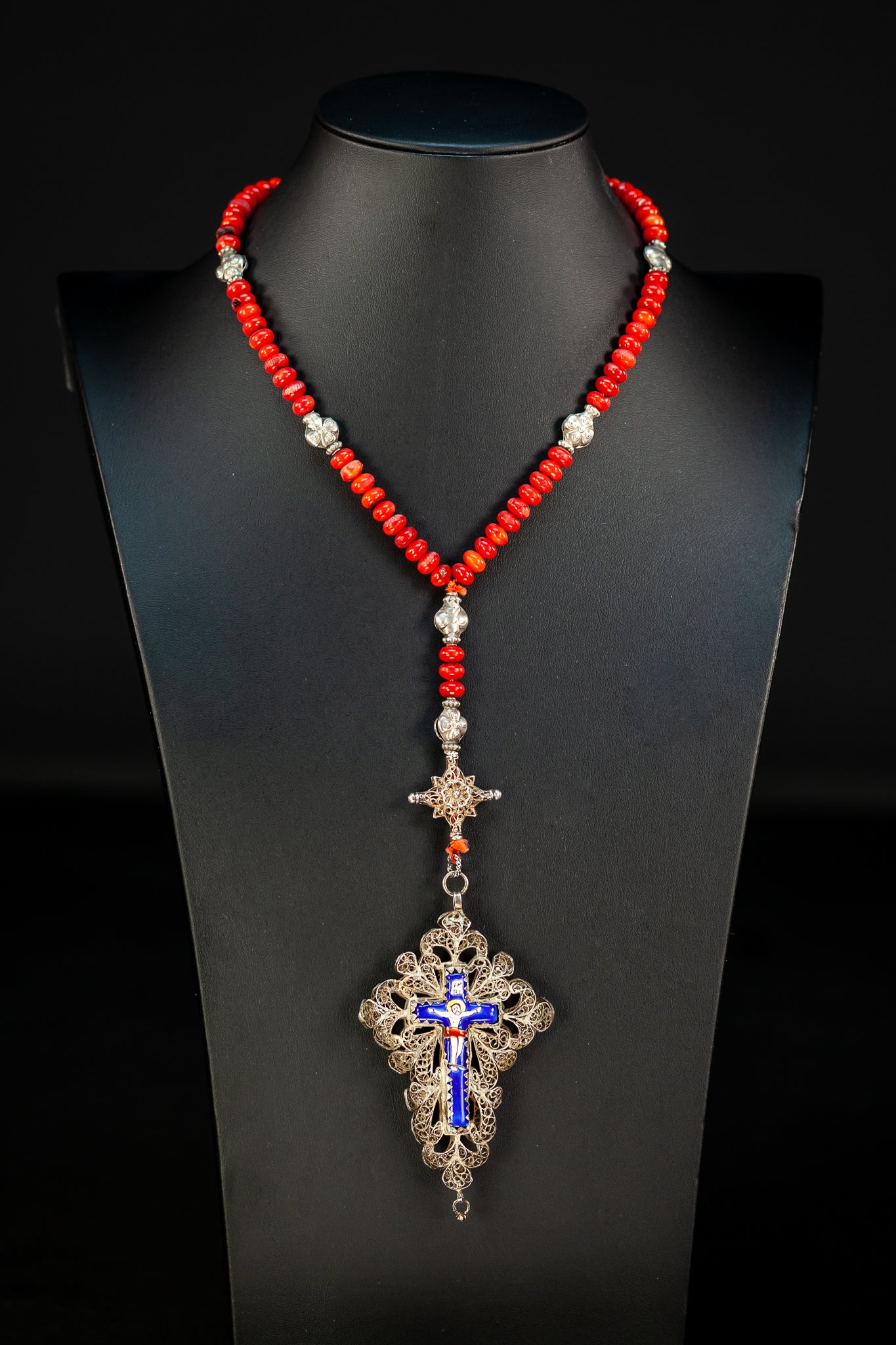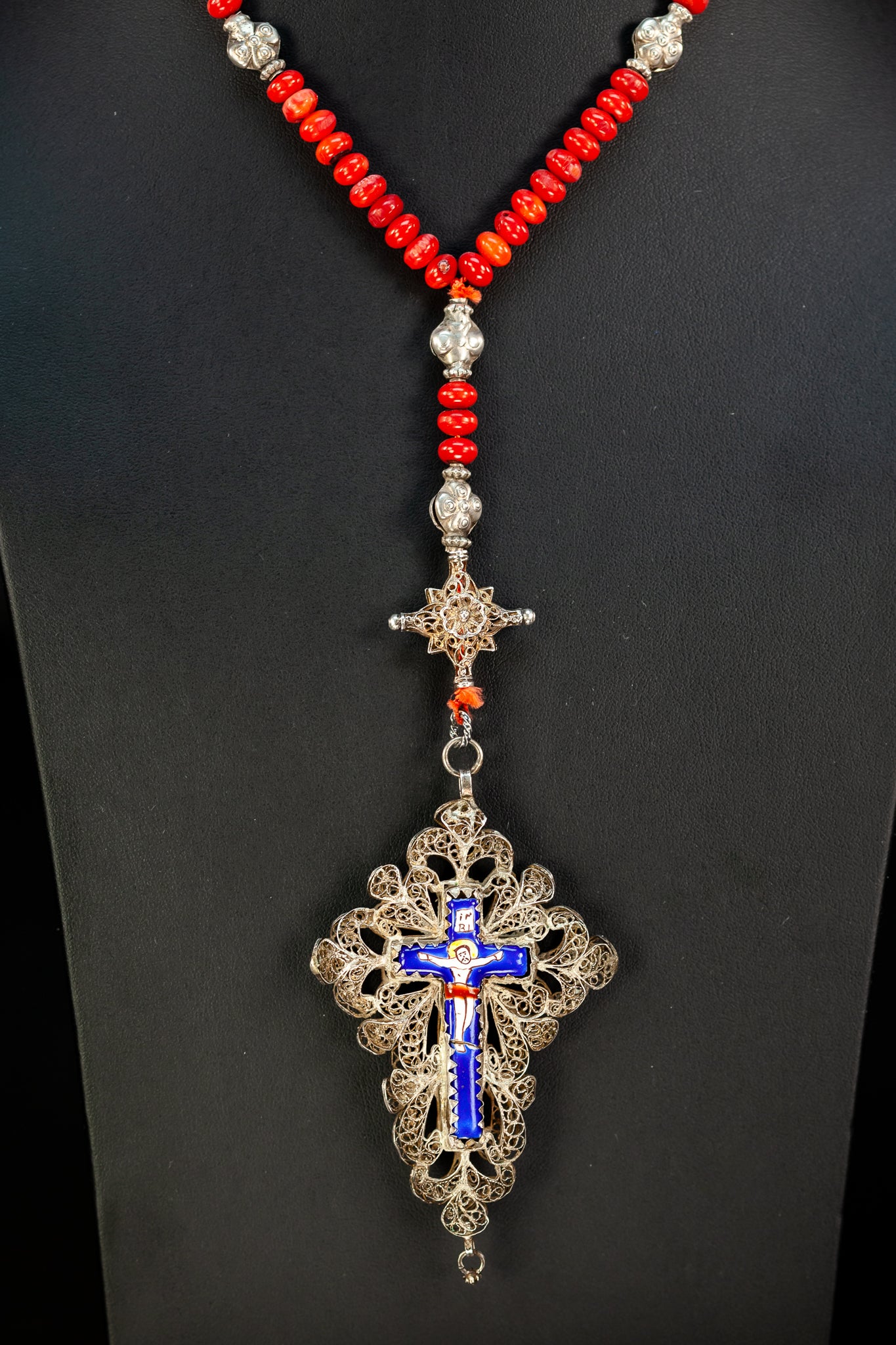 Rosary Antique | Solid Sterling Silver | 16"
A RARE and beautiful antique solid silver, real red coral beads and enamel 7 decade Franciscan rosary (Rosary of the Seven Joys) featuring 73 red coral beads, exceptional fine sterling silver (tested) filigree work including eight Pater ('Our Father') beads, Credo Cross and stunning very large reliquary cross with enamel inserts on both sides bearing images of Christ. on the one side and cross on the other. Very rare and exceptional fine Franciscan antique rosary, complete and in good condition -with some small enamel cracks. Dates back to the period of the mid 1800's.

General: The overall dimensions are length 16.1 inches (41 cm) the length od the pendant is 3.5 x 2.4 inches (9 x 46cm). Weight is 57.6g.

Condition: The rosary is in good condition - with some small enamel cracks - please see also enclosed images as a part of the condition description.