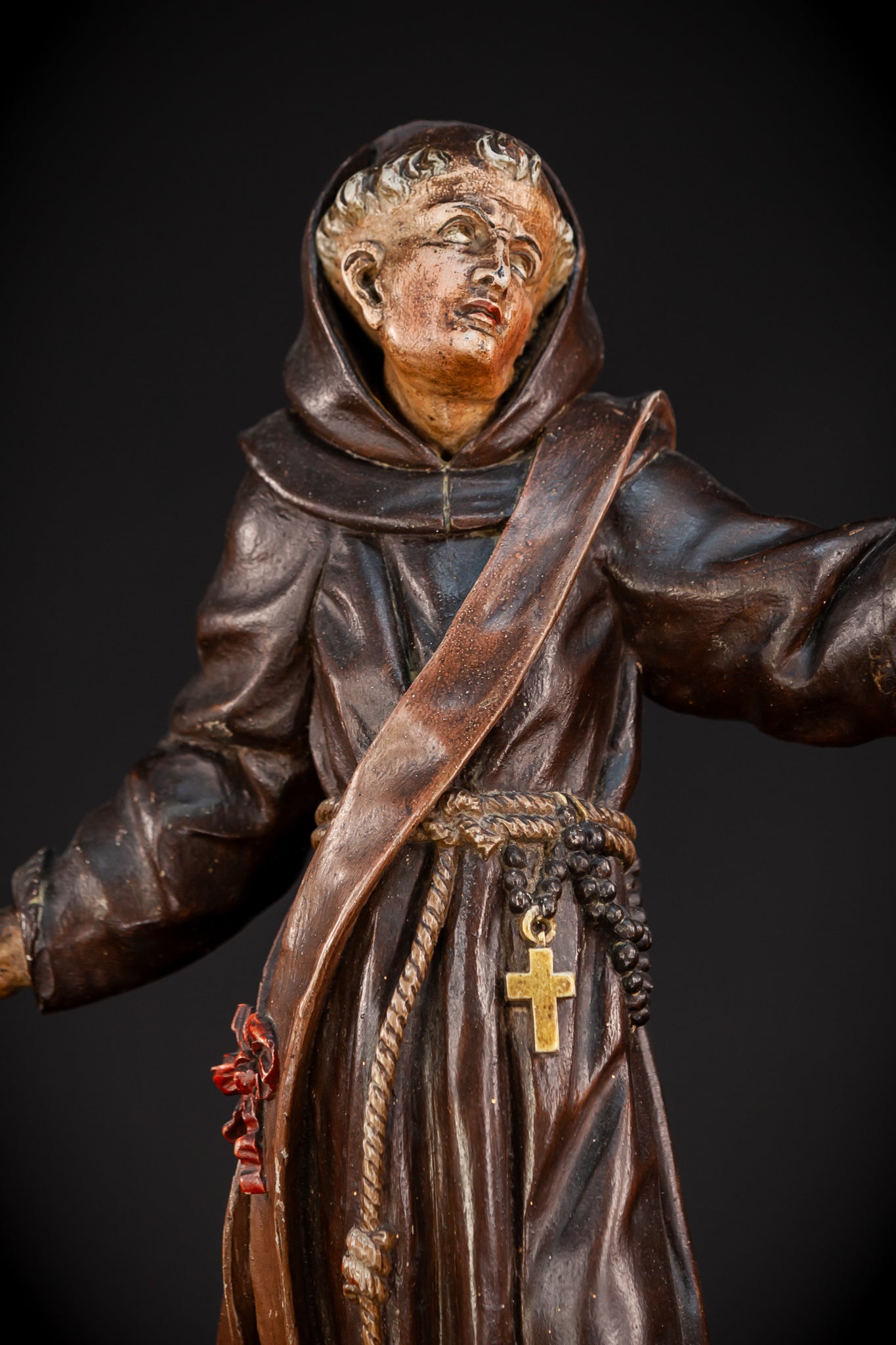 Saint Francis of Assisi Wooden | 1700s Antique | 20.1" / 51 cm
A RARE and beautiful baroque 1700s wooden sculpture depicting St Francis of Assisi (Francesco d'Assisi), Italian mystic and Catholic friar who founded the Franciscans. One of the most venerated figures in Christianity. Founder of the men's Order of Friars Minor the women's Order of St. Clare, the Third Order of St. Francis, and the Custody of the Holy Land. The sculpture comes from a convent in France and dates back to the early to mid 1700s.

General: The overall dimensions are a height of 20.1 inches (51 cm), a width of 14.4 inches (36.5 cm), a depth of 5.7 inches (14.5 cm), weight is 5.3 pound (2.4 kg).

Condition: The statue is in good condition with no damage besides age-related wear ......... please see also enclosed images as a part of the condition description.