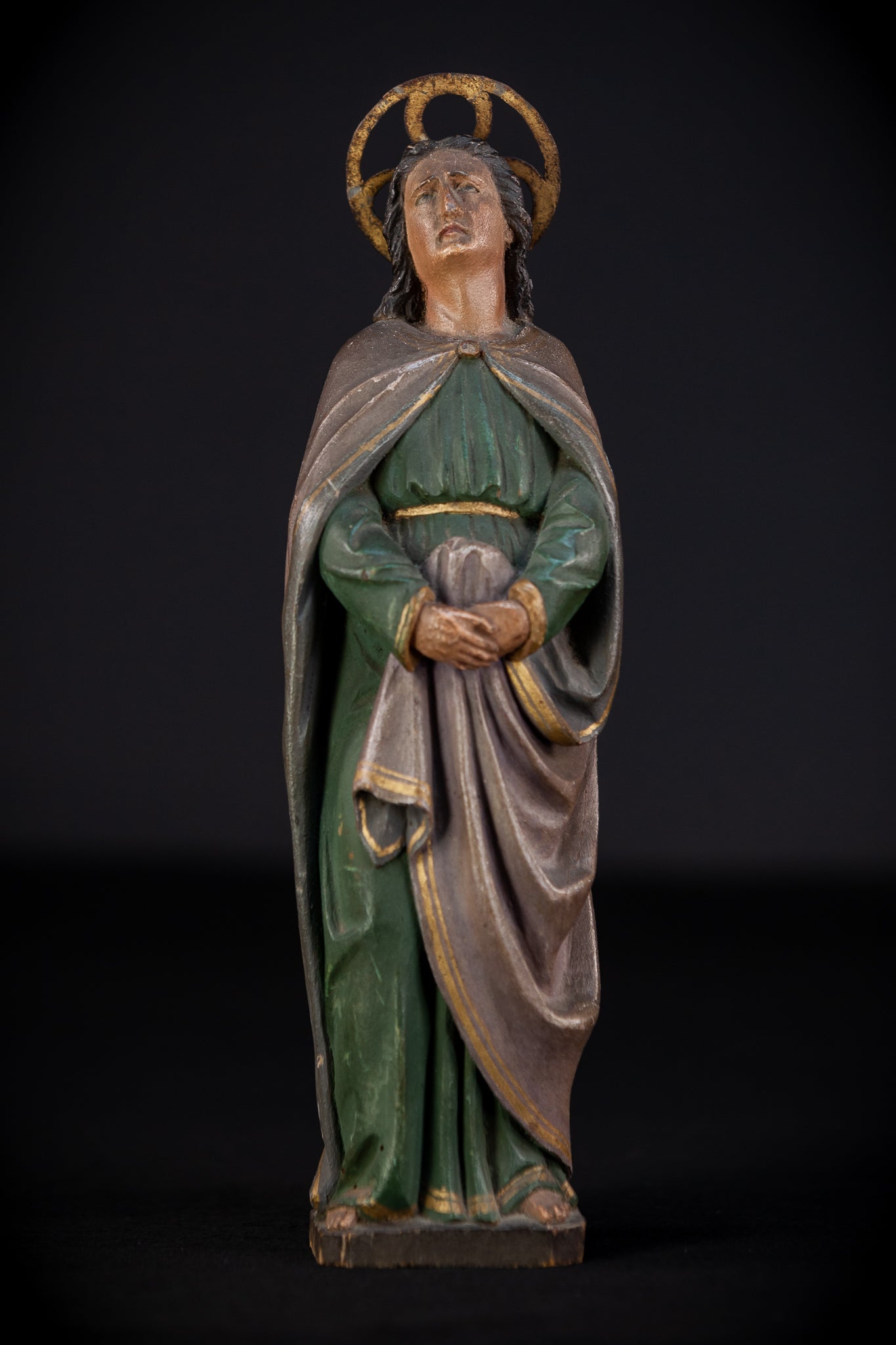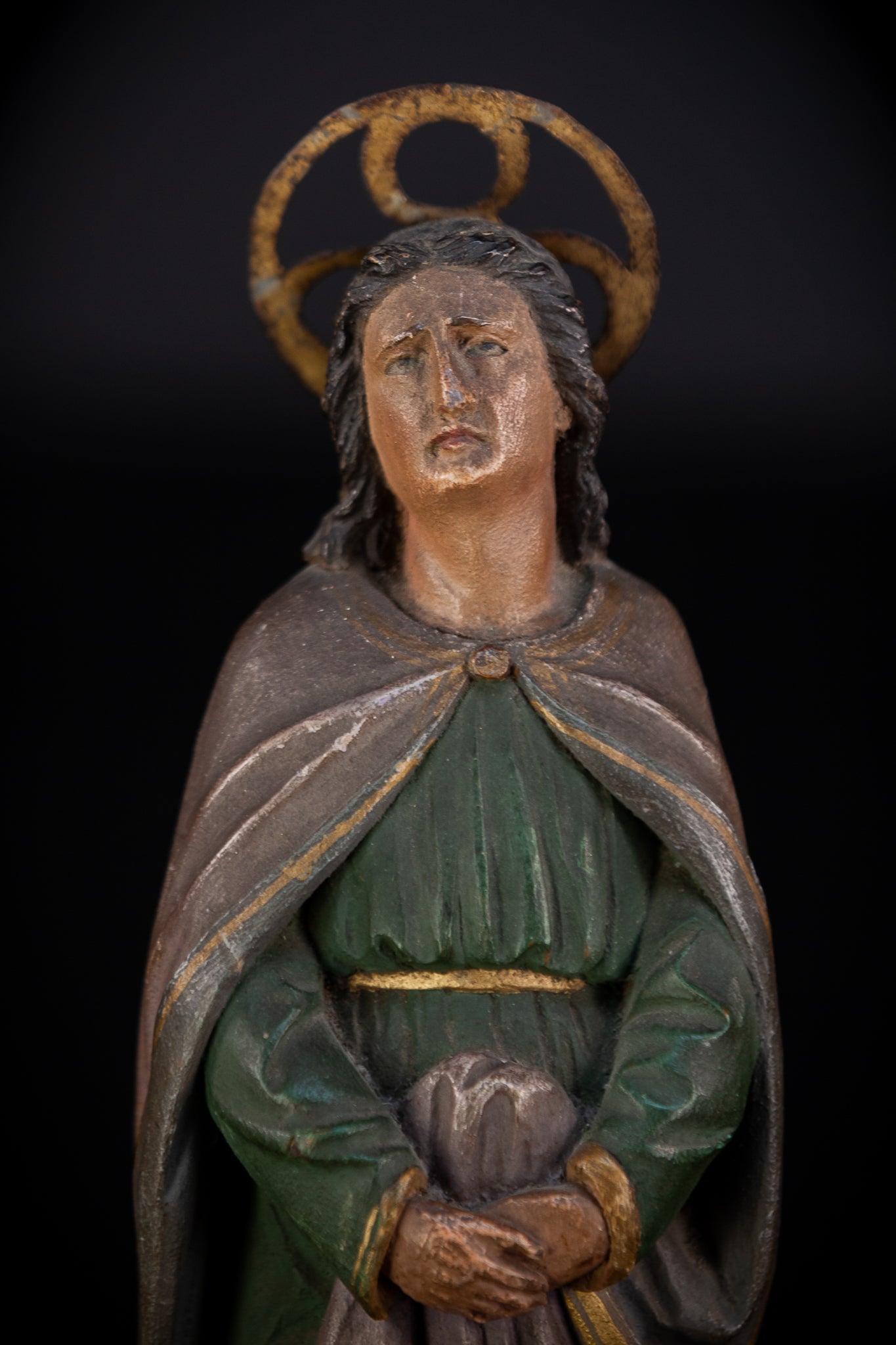 Saint John the Evangelist Wooden Sculpture | 11.2"
A beautiful antique 1800s wooden sculpture depicting St John the Evangelist. Featuring a gilded metal halo and original polychrome with gilding and. Previously a part of a Church Altar. Dates back to the period of the mid to late 1800's.

General: The overall dimensions are height 11.2 inches (28.5cm), width is 3.1 inches (8cm), depth is 2.8 inches (7 cm).

Condition: The statue is in good condition with no damage besides age related wear - some treated woodworm holes - please see enclosed images as they are part of the condition description.