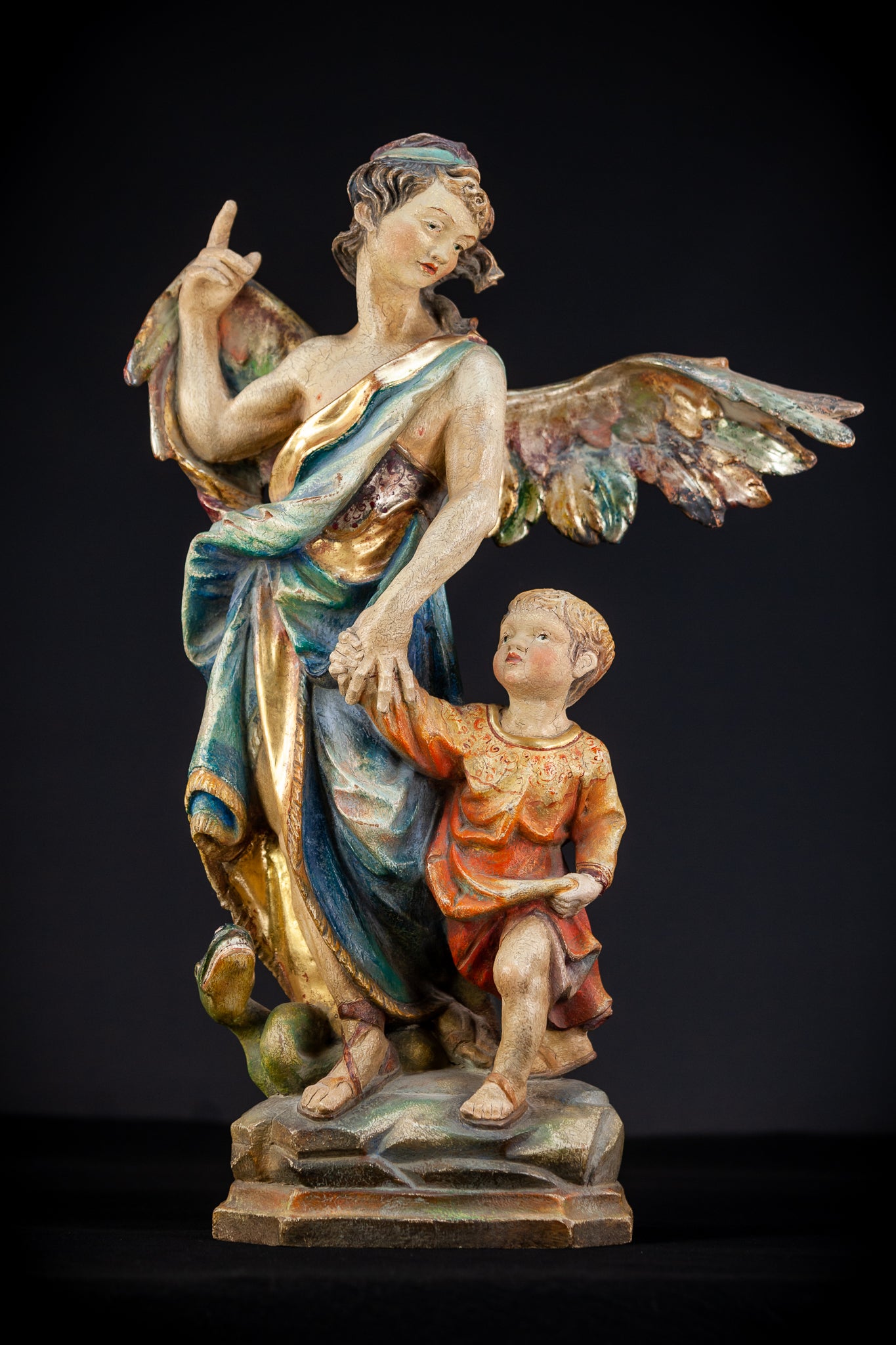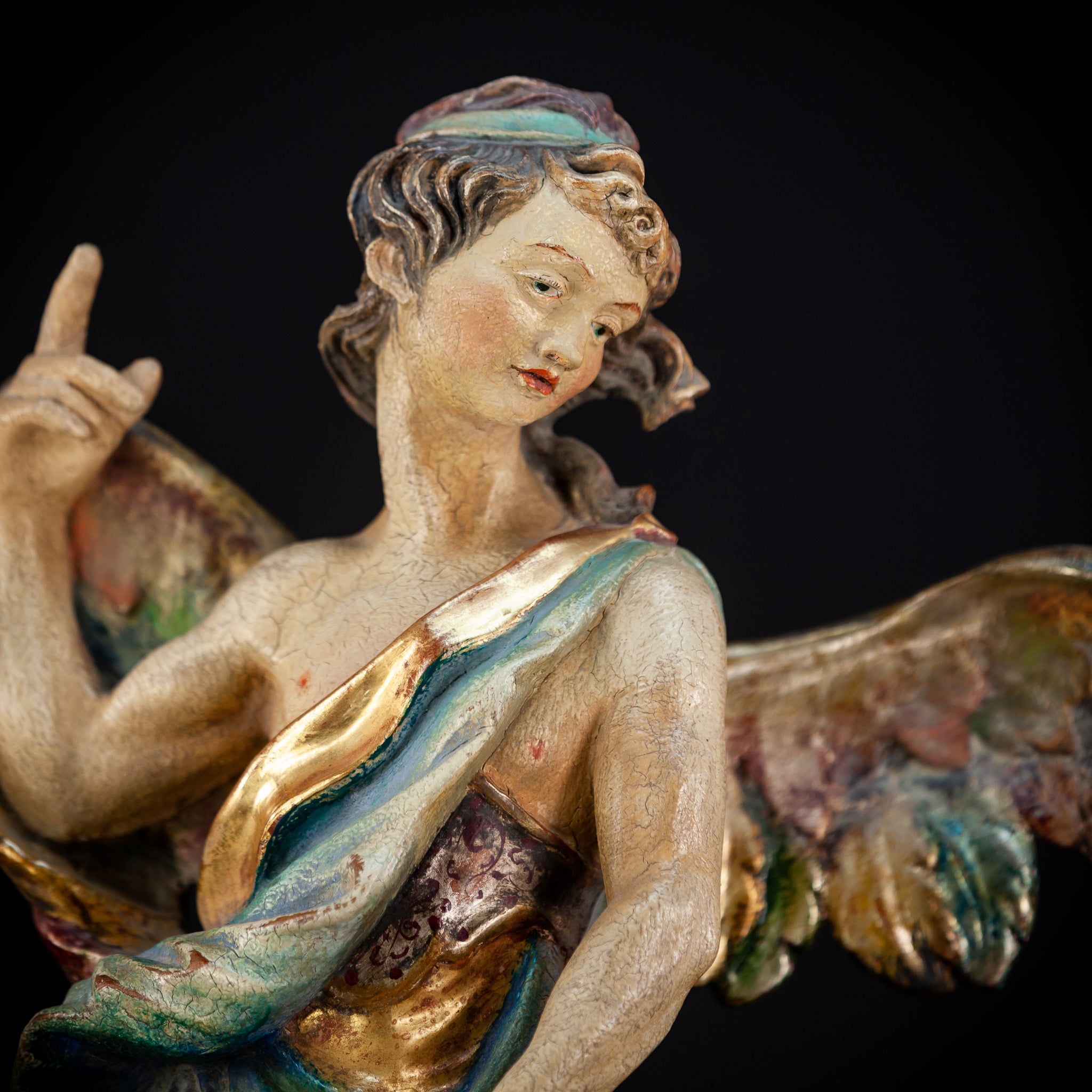 St Raphael The Archangel with Tobias Wood Carving | Antique early 1900s | 23.6" / 60 cm
RARE and beautiful early 1900s wooden sculpture depicting St Raphael The Archangel with Tobias. Patron of travellers, healers and healing. His name means "God heals". Dates back to the period of the early 1900s.

General: The overall dimensions are a height of 23.6 inches (60 cm), a width of 15.7 inches (40 cm), a depth of 5.1 inches (13 cm) and the base is 8.7 inches x 4.7 inches (22 cm x 12 cm) wide.

Condition: The statue is in good condition with no damage besides age related wear - please see enclosed images as they are part of the condition description.