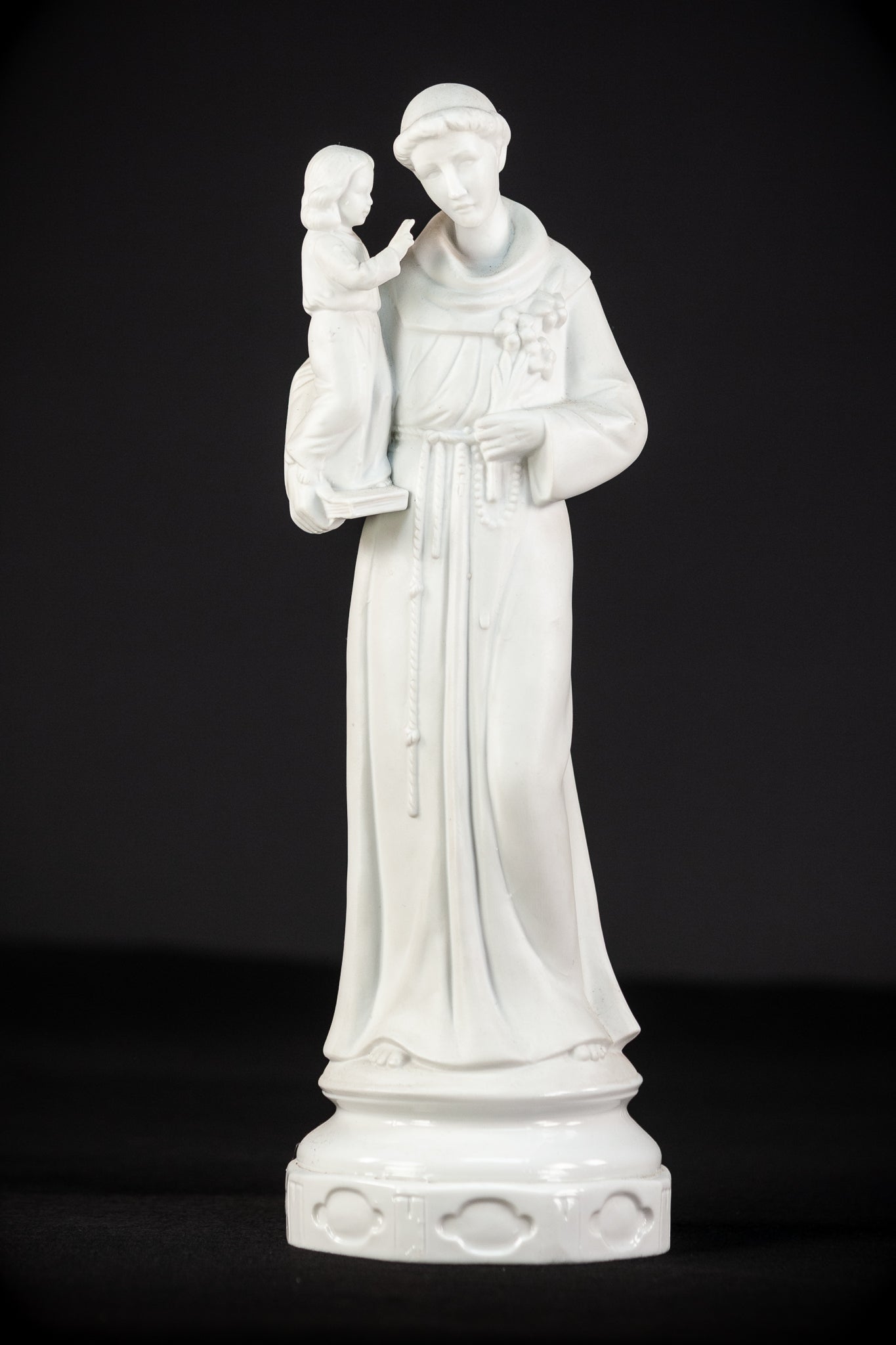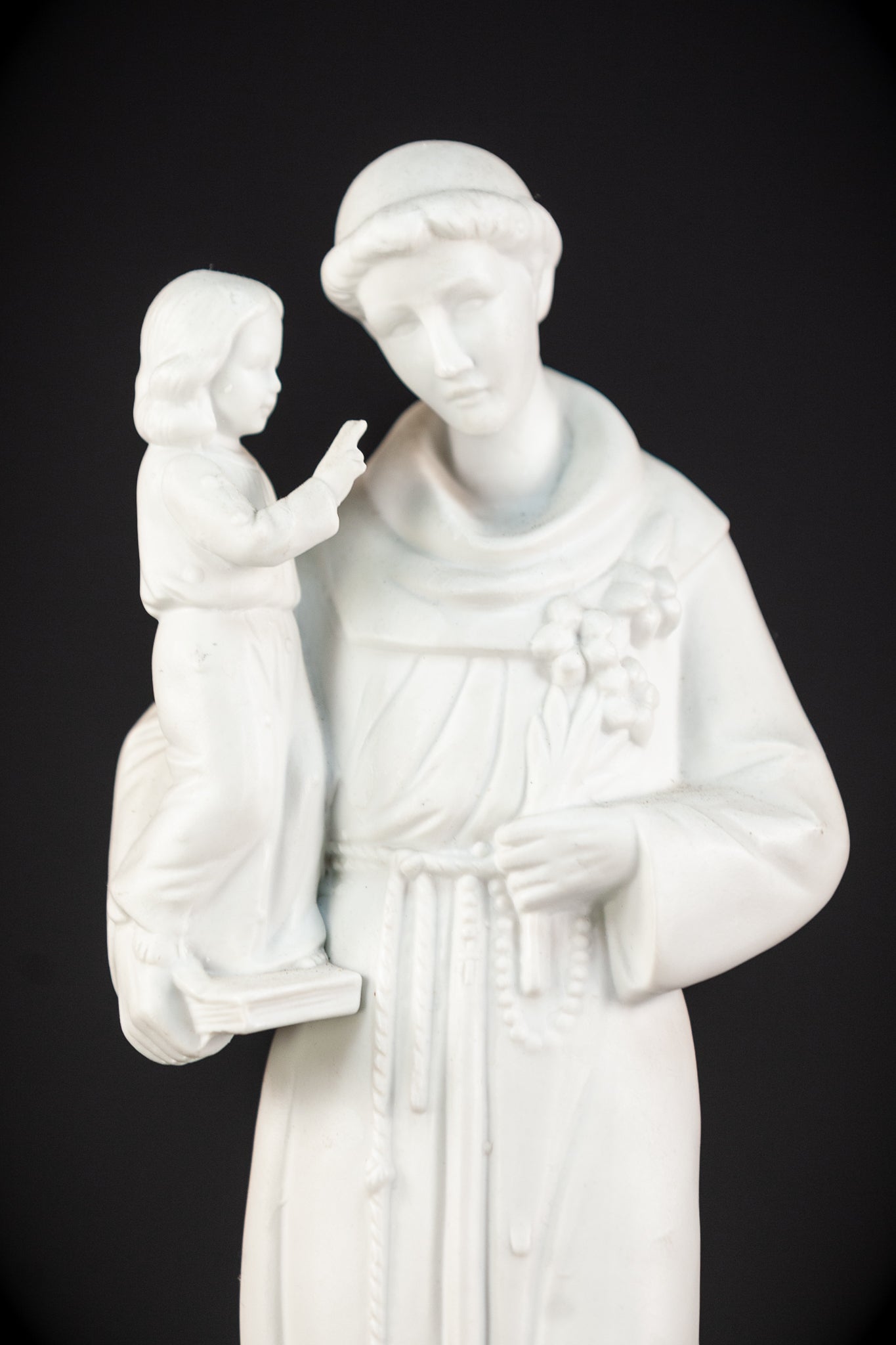 St Anthony Statue | Antique Saint Porcelain | 14.4''
A beautiful French parian (white bisque) porcelain statue depicting Saint Anthony of Padua with Child Jesus. St Anthony was a Portuguese Catholic priest and friar of the Franciscan Order. Patron saint of lost items, lost people, lost souls, amputees, animals, barrenness, elderly people, fishermen, harvests, horse, lost articles, mail, mariners, oppressed people, poor people, pregnant women, shipwrecks, starvation and sterility. Dates back to the period of the early to mid 1900´s.

General: The overall dimensions are height 14.4 inches (36.5cm), width 4.7 inches (12cm).

Condition: The statue is in very good condition with no damage only age appropriate wear .......... please see photos for condition as 1 picture is worth 1000 words.