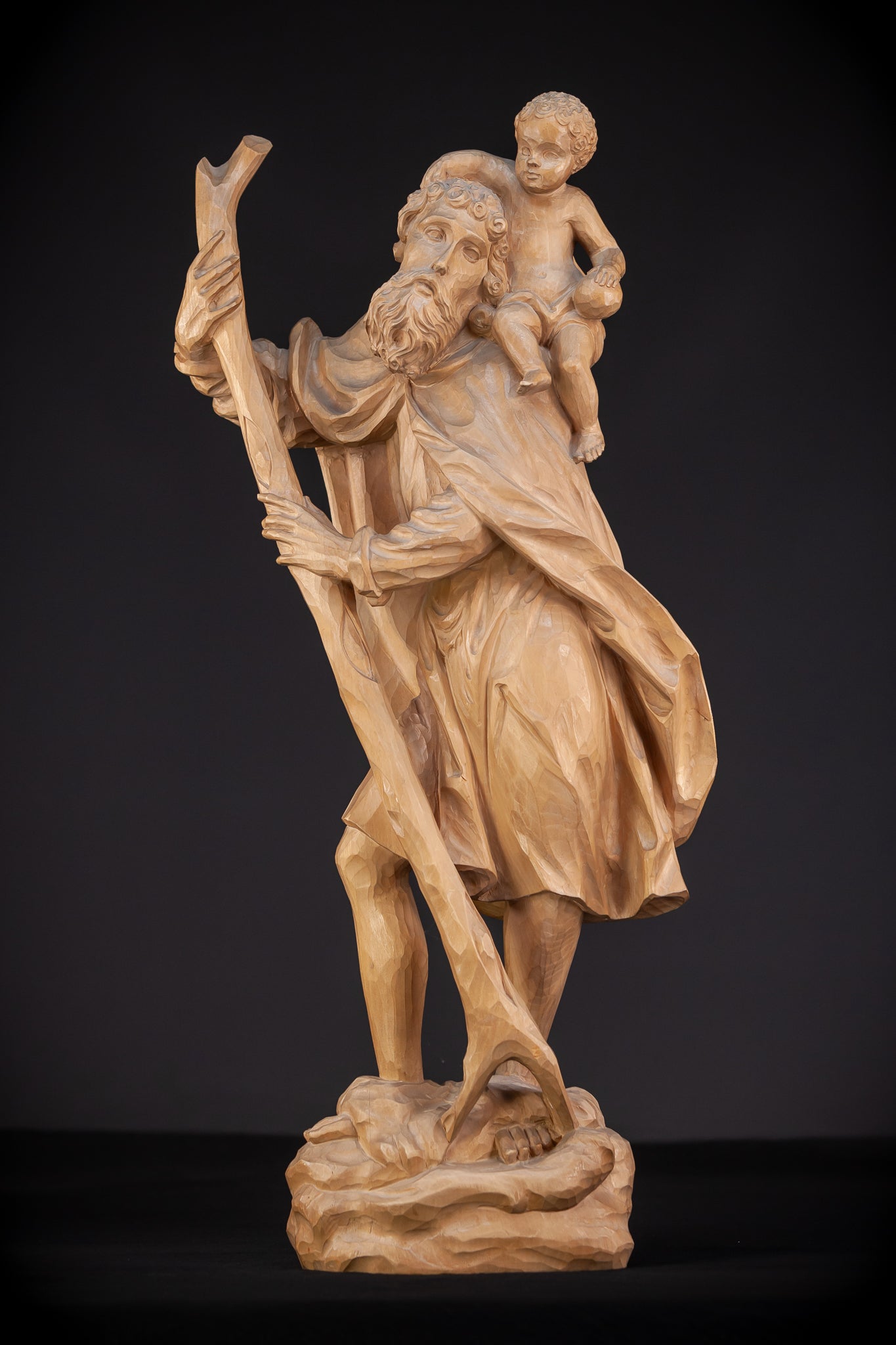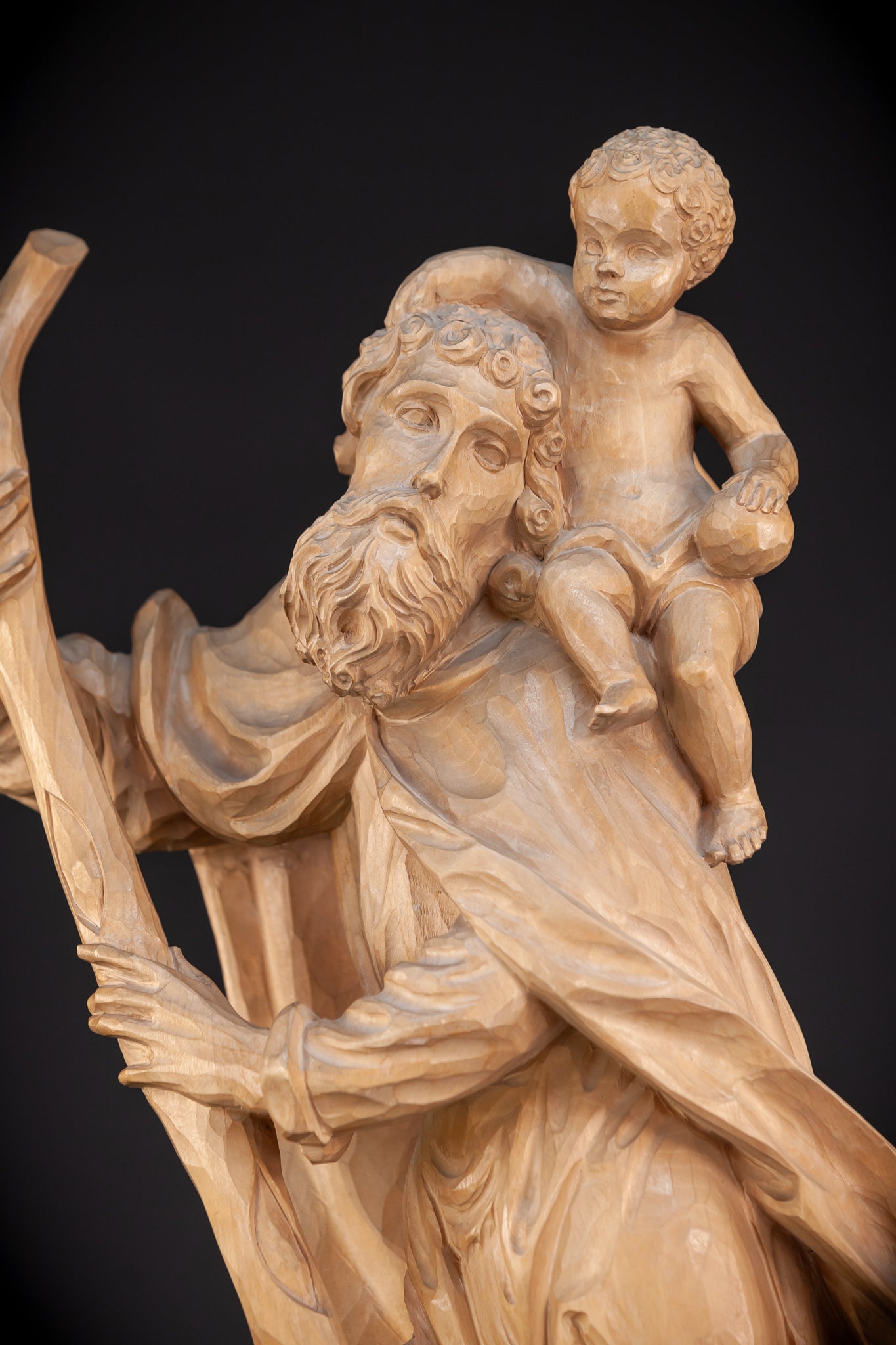 St Christopher Wooden Statue 26.6" / 67.5 cm
A beautiful vintage wooden sculpture depicting Saint Christopher carrying Child Christ. Wonderfully carving artwork with huge amount of details and delightful facial expressions. Saint patron of travelers, traveling, transportation, drivers, sailors, bachelors, storms, epilepsy, gardeners, holy death and toothache. The statue dates back to the period of the mid 1900s.

General: The overall dimensions are height 26.6 inches (67.5 cm), width is 13.4 inches (34 cm) and depth is 6.7 inches (17 cm).

Condition: The statue is in good condition with no damage besides age related wear - some polychrome and gilding wear - please see enclosed images as they are part of the condition description.