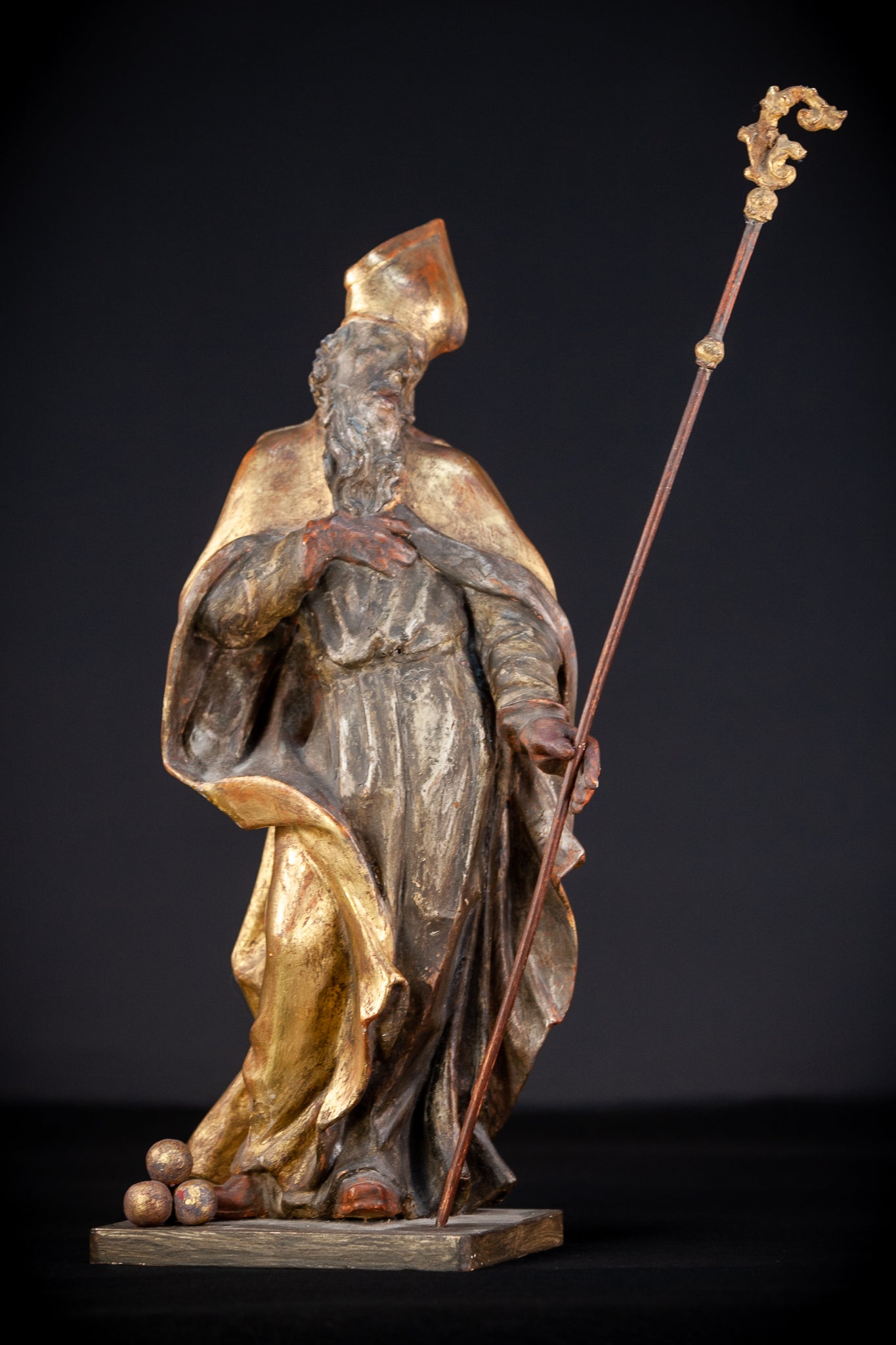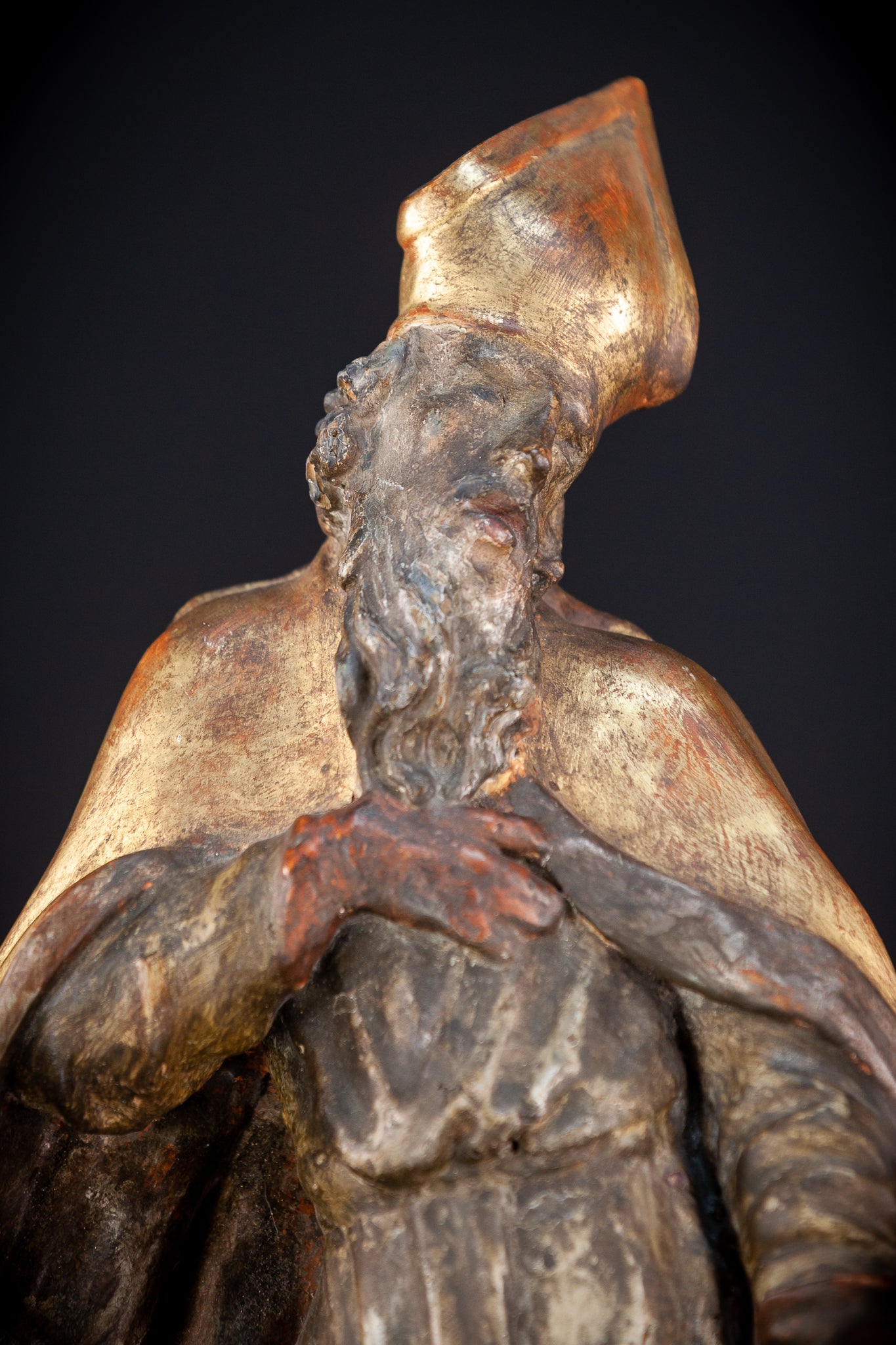 Saint Nicholas of Myra Wooden Sculpture | 1700s Antique 18.9"/ 48 cm
RARE and beautiful early-1700s antique baroque wooden sculpture depicting St Nicholas of Myra (also known as Nicholas of Bari). His legendary habit of secret gift-giving gave rise to the traditional model of Santa Claus. Saint Nicholas is the patron saint of sailors, merchants, archers, repentant thieves, children, brewers, pawnbrokers and students. The sculpture comes from a convent in France and dates back to the period of the early to mid 1700s.
General: The overall dimensions are a height of 20.5 inches (52 cm), a height without the staff of 18.9 inches (48 cm), a width of 9.8 inches (25 cm) and a depth of 4.7 inches (12 cm).
Condition: The statue is in good condition with no damage besides age-related wear - base is the later replacement
........ please see also the enclosed images as a part of the condition description.