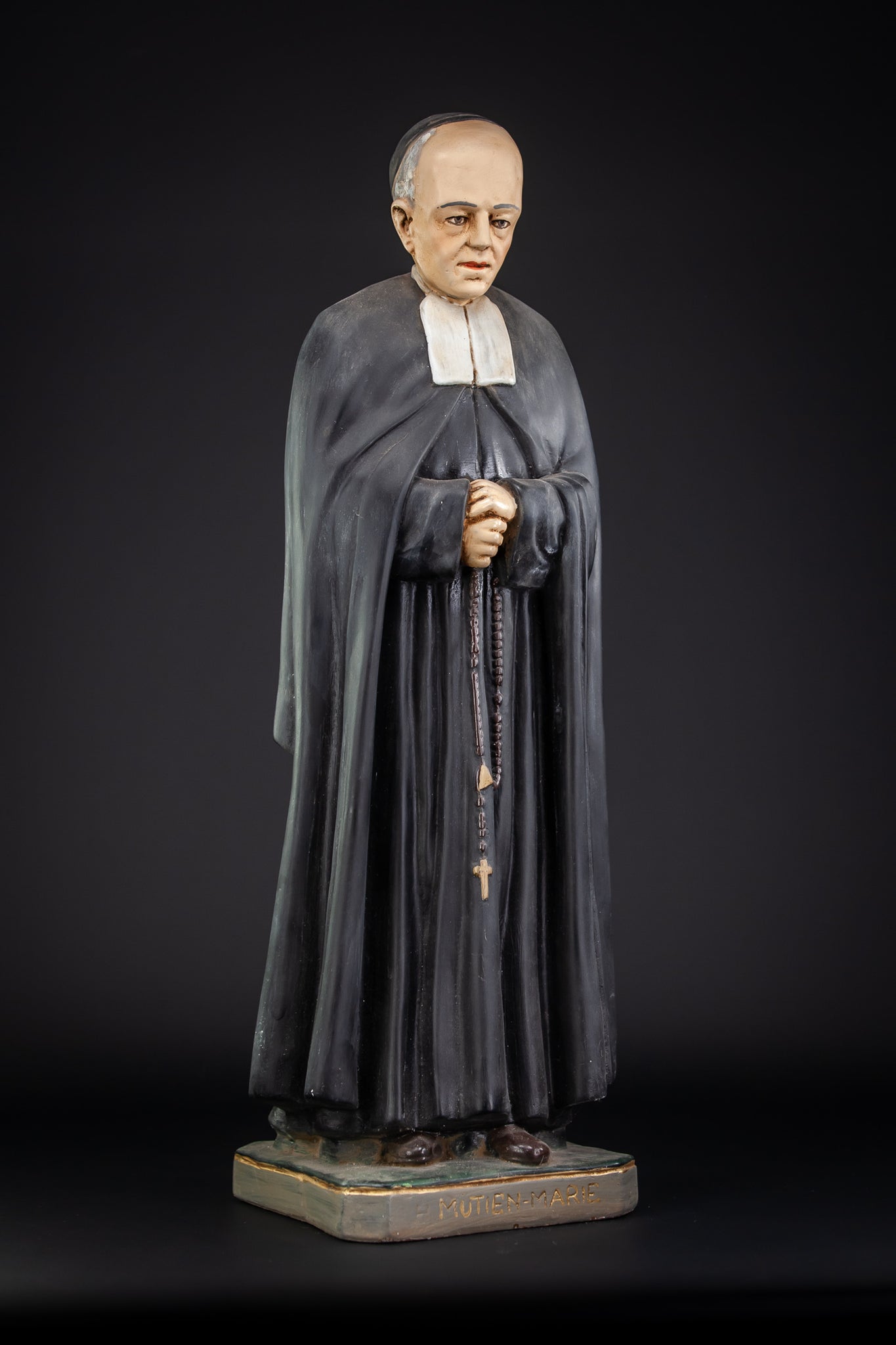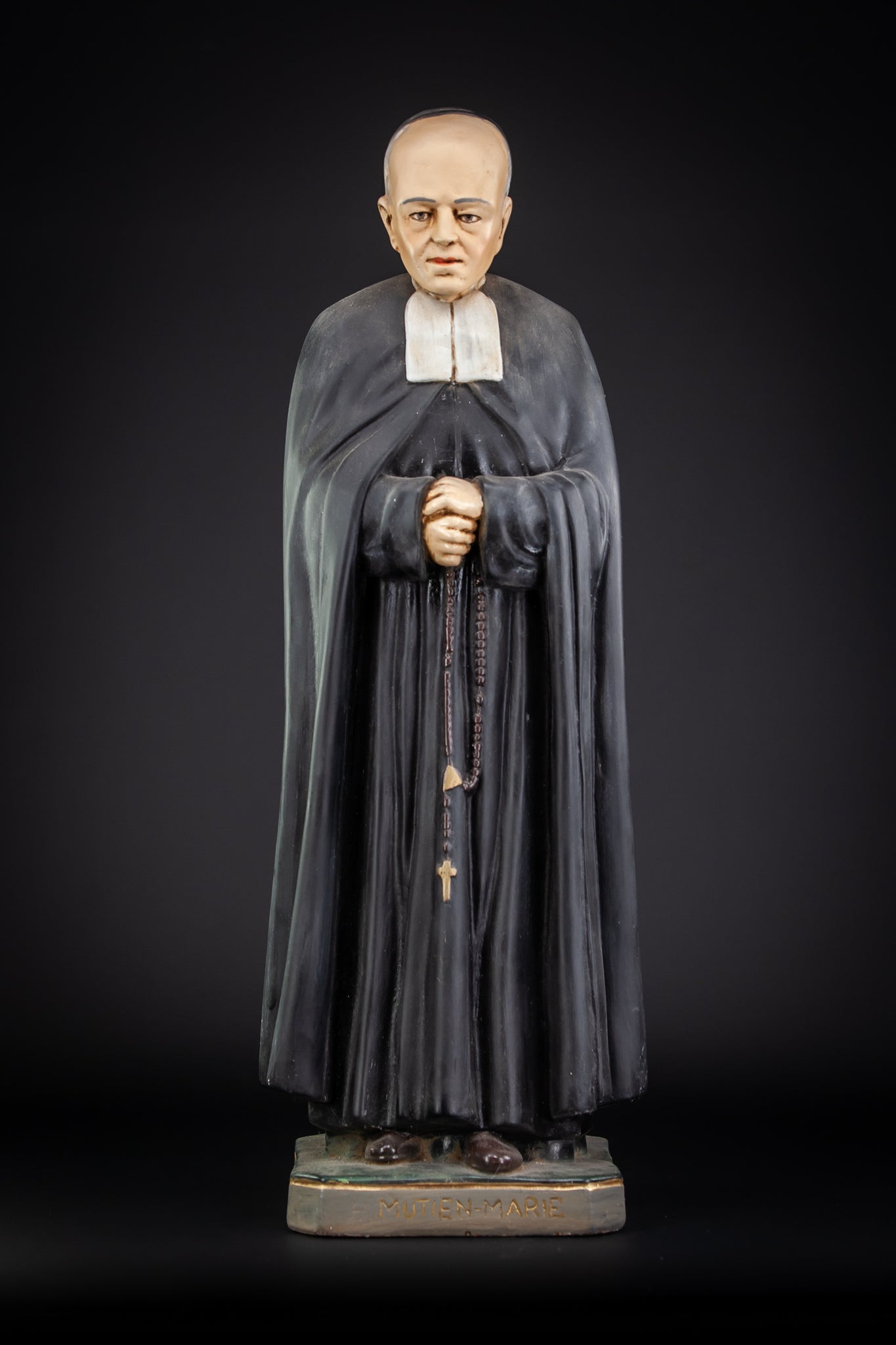 St Mutien-Marie Wiaux Statue 24"
A RARE plaster statue depicting St Mutien-Marie Wiaux, 19th century Belgian member of the Brothers of Christian Schools, who spent his life as a teacher and is honored as a saint by the Catholic Church. The statue dates back to the period of the mid 1900's.

General: The overall dimensions are height 24.2 inches (61.5cm), width is 8.3 inches (21cm), depth is 7.1 inches (18cm).

Condition: The statue is in very good condition with no damage besides age appropriate wear ....... please see enclosed images for condition.