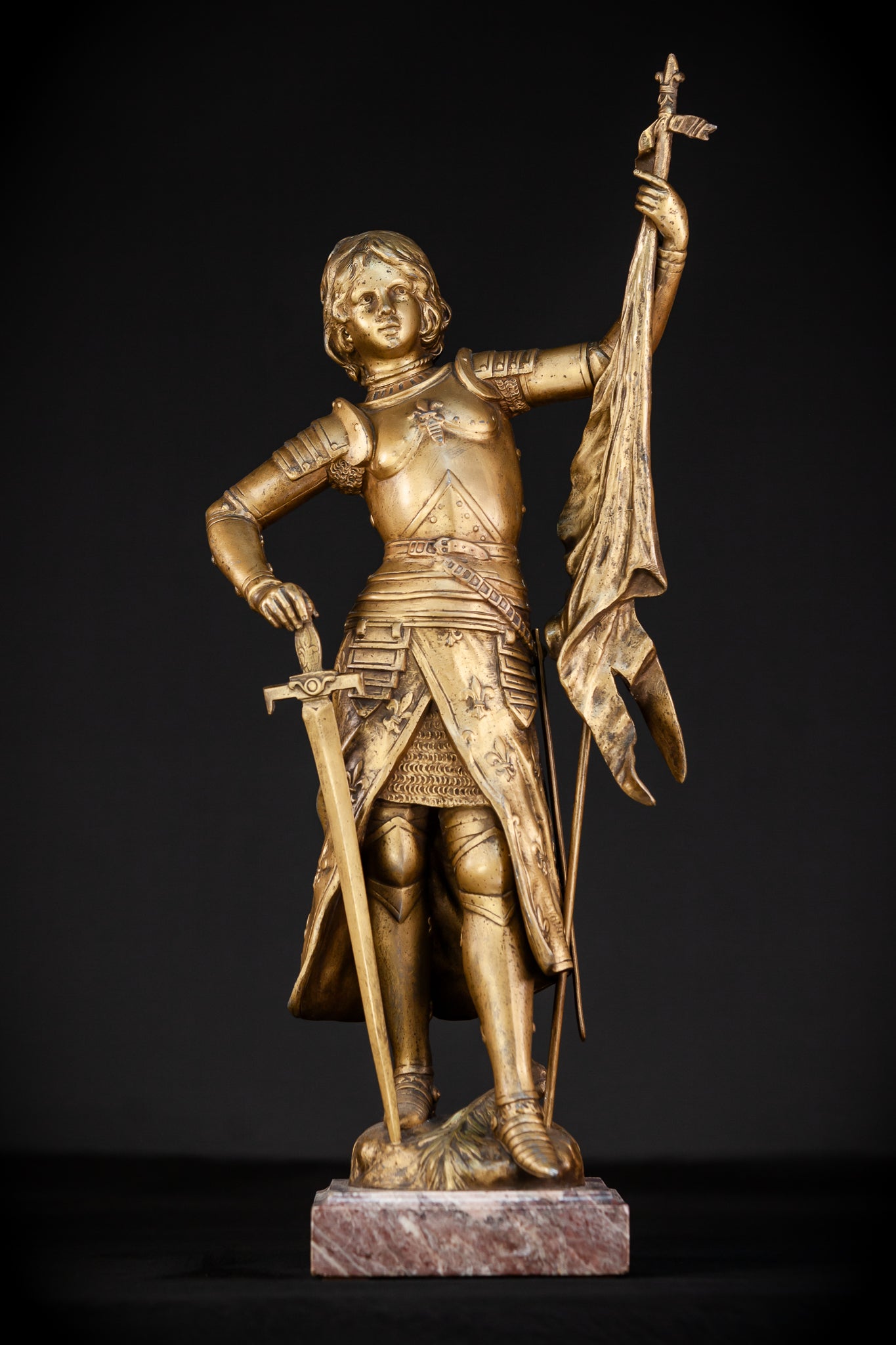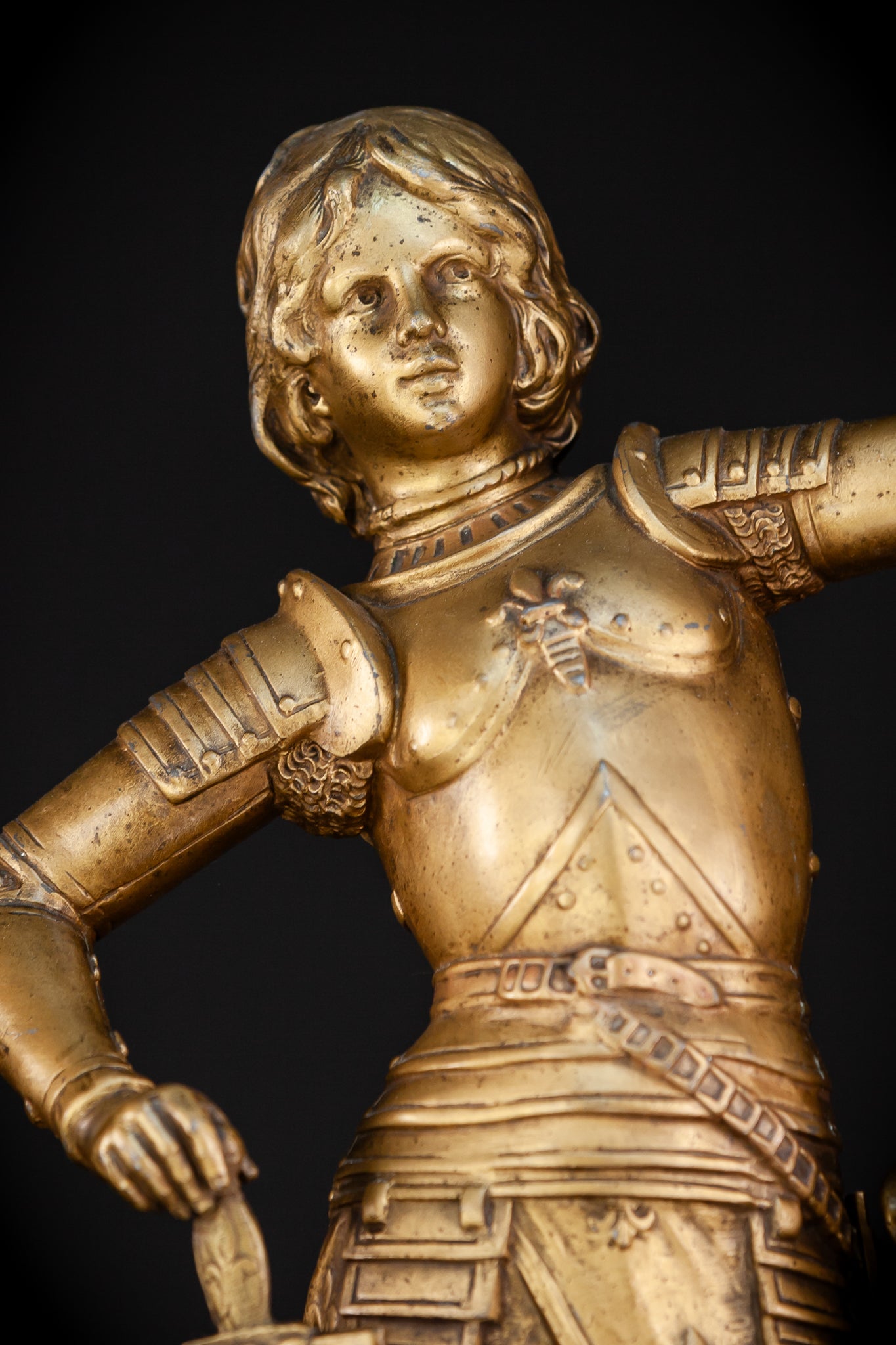 St Joan of Arc Gilded Spelter Statue | 1800s Antique | 23.6"/ 60 cm
A large and beautiful gilded metal (zamak, pewter) sculpture by Hippolyte Francois Moreau (1.4.1832 - 4.1.1926) depicting Joan of Arc - Jeanne d'Arc, also known as The Maid of Orleans. The saint patron of soldiers, prisoners, martyrs, captives and France. Signed Francois Moreau on the back. Dates back to the period of the late 1800s - early 1900s.

General: The overall dimension are a height of 23.6 inches (60 cm), a width of 10.6 inches (27 cm), a depth of 6.1 inches (15.5 cm), the base is 5.9 x 5.9 inches (15 cm x 15 cm), the base height is 1.8 inches (4.5 cm) and the weight is 13.7 pounds (6.2 kg).

Condition: The statue is in good condition with no damage besides age-related wear ....... please see also the enclosed images as a part of the condition description.