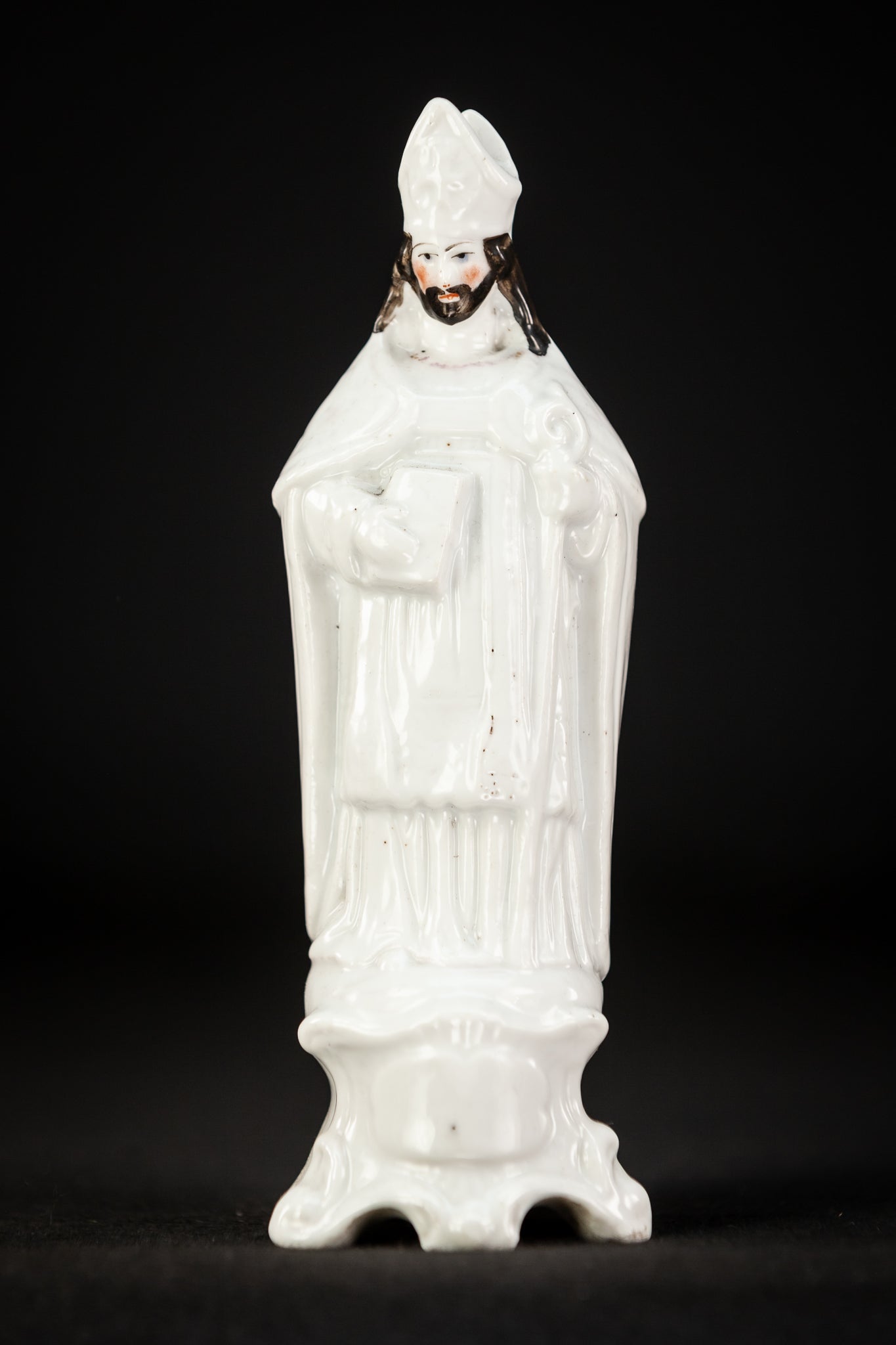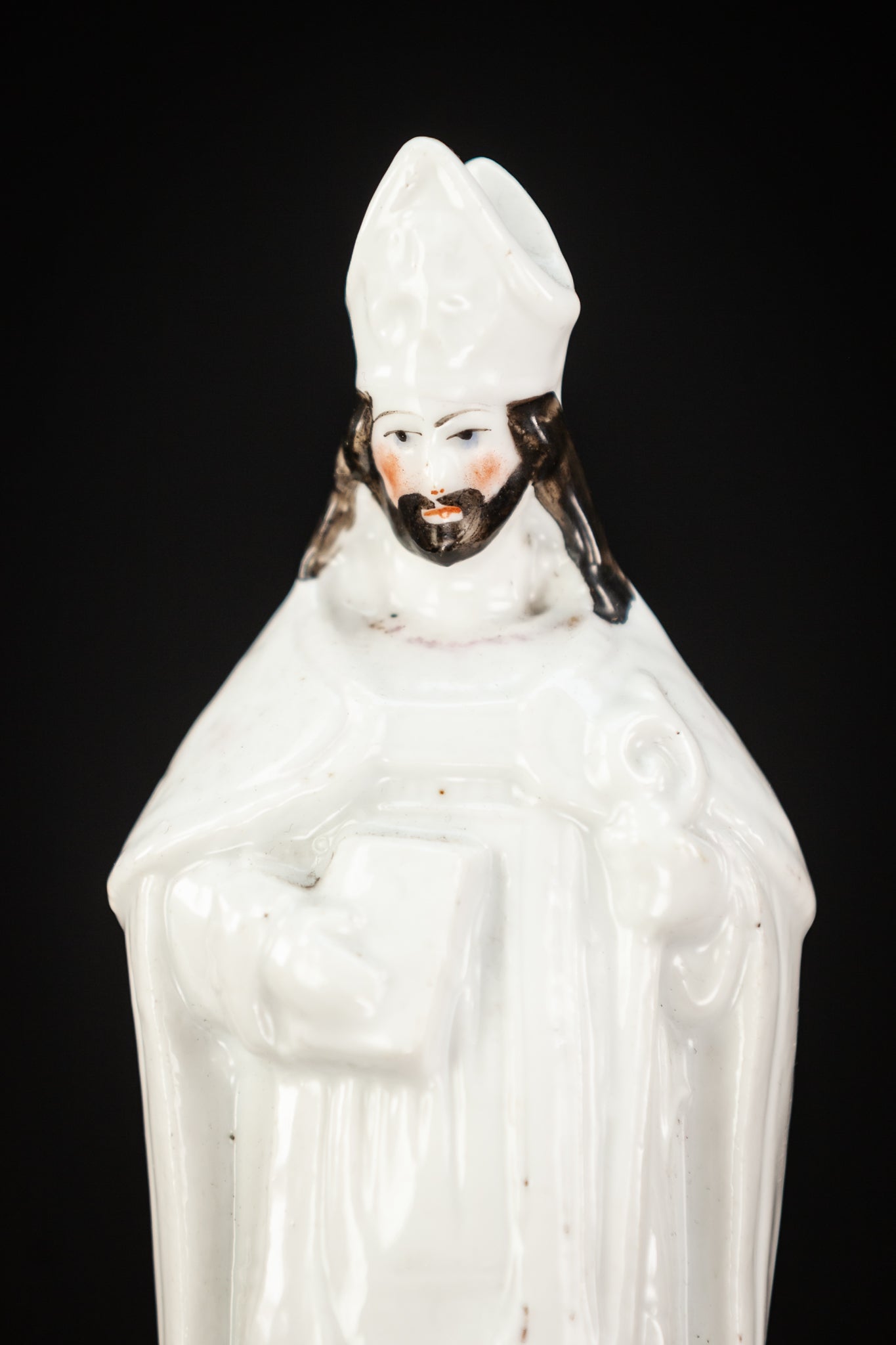 St Eloy Antique Porcelain Statue
A charming French antique - 19th century porcelain statue depicting Saint Eligius (also known as St Eloy, Eloi, Loye). The patron saint of horses and those who work with them, goldsmiths, metalworkers and coin collectors. Dating back to the period of the mid to late 1800's.

General: The overall dimensions are height 7.5 inches (19cm), width is 2.6 inches (6.5cm).

Condition: The statue is in very good condition with no damage besides age appropriate wear ....... please see photos for condition as 1 picture is worth 1000 words.