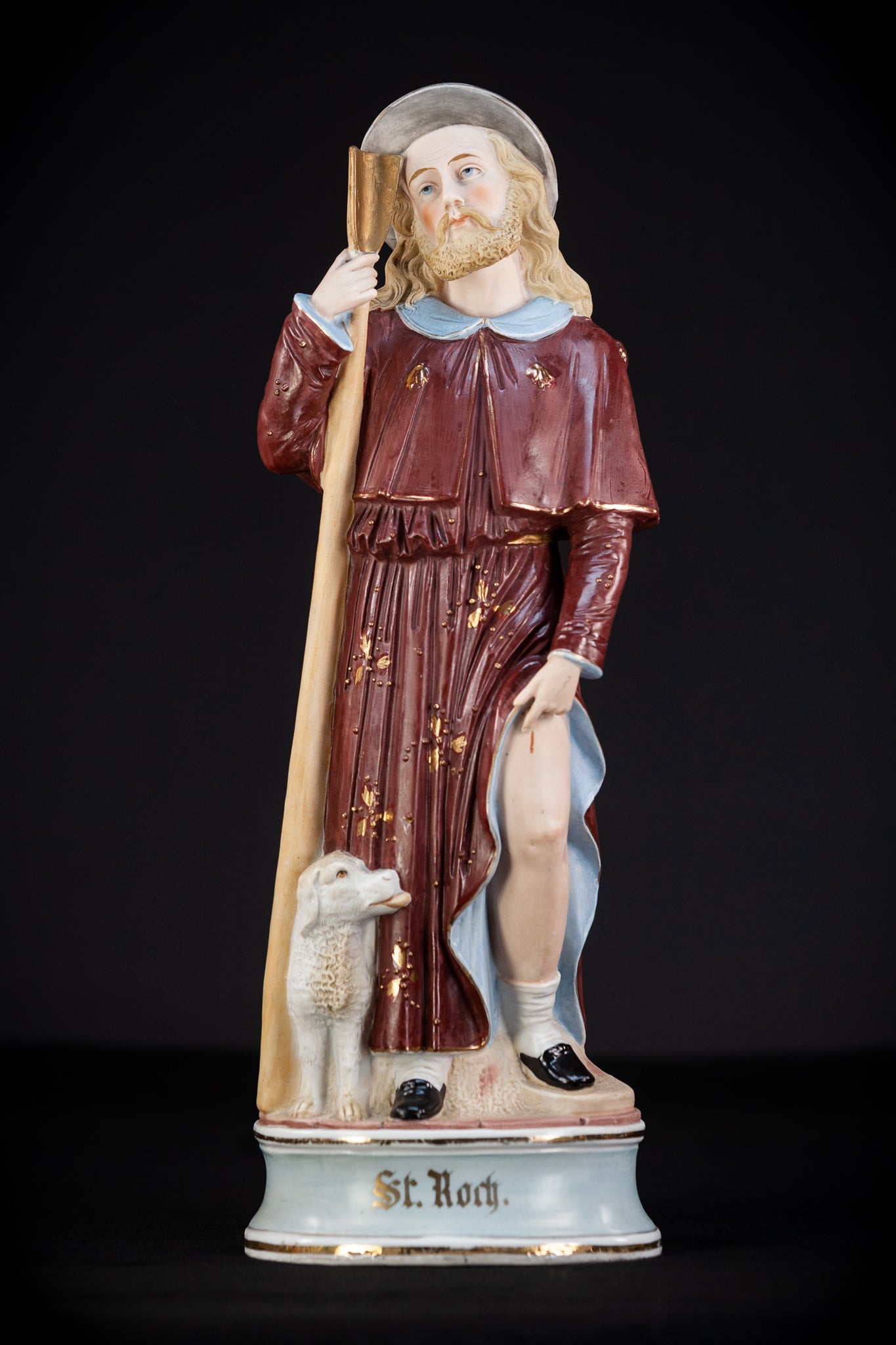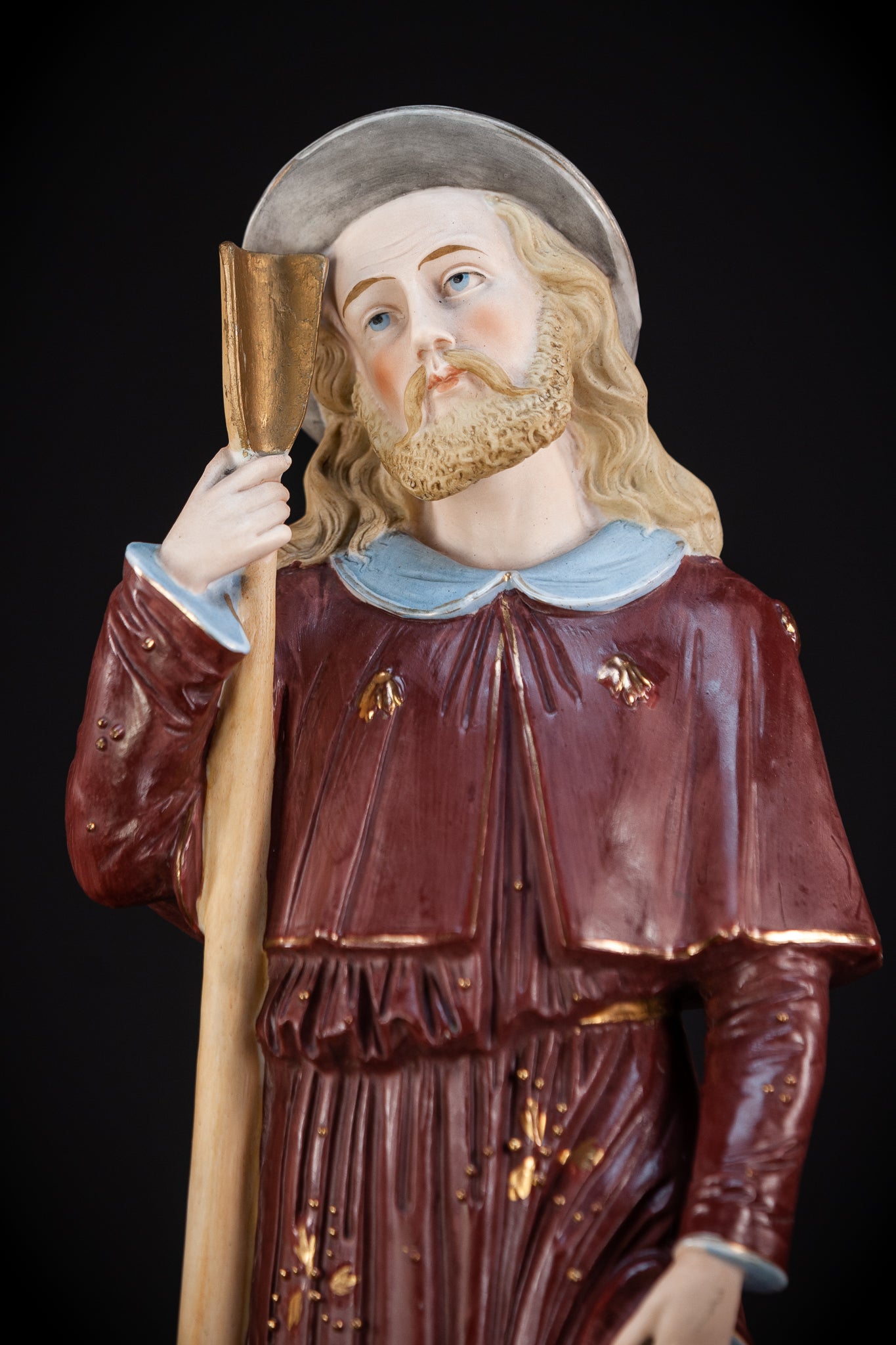 St Rochus Porcelain Statue 16.9''
A RARE, large and beautiful French antique - 19th century porcelain statue depicting Saint Roch (or St Rocco, St Rock) the patron saint of bachelors, dogs, falsely accused people and invalids. Dates back to the period of the mid to late 1800s.

General: The overall dimensions are height 16.9 inches (43 cm), width is 6.1 inches (15.5 cm), depth is 4.9 inches (12.5 cm).

Condition: The statue is in very good condition with no damage besides age appropriate wear ....... please see enclosed images for condition.