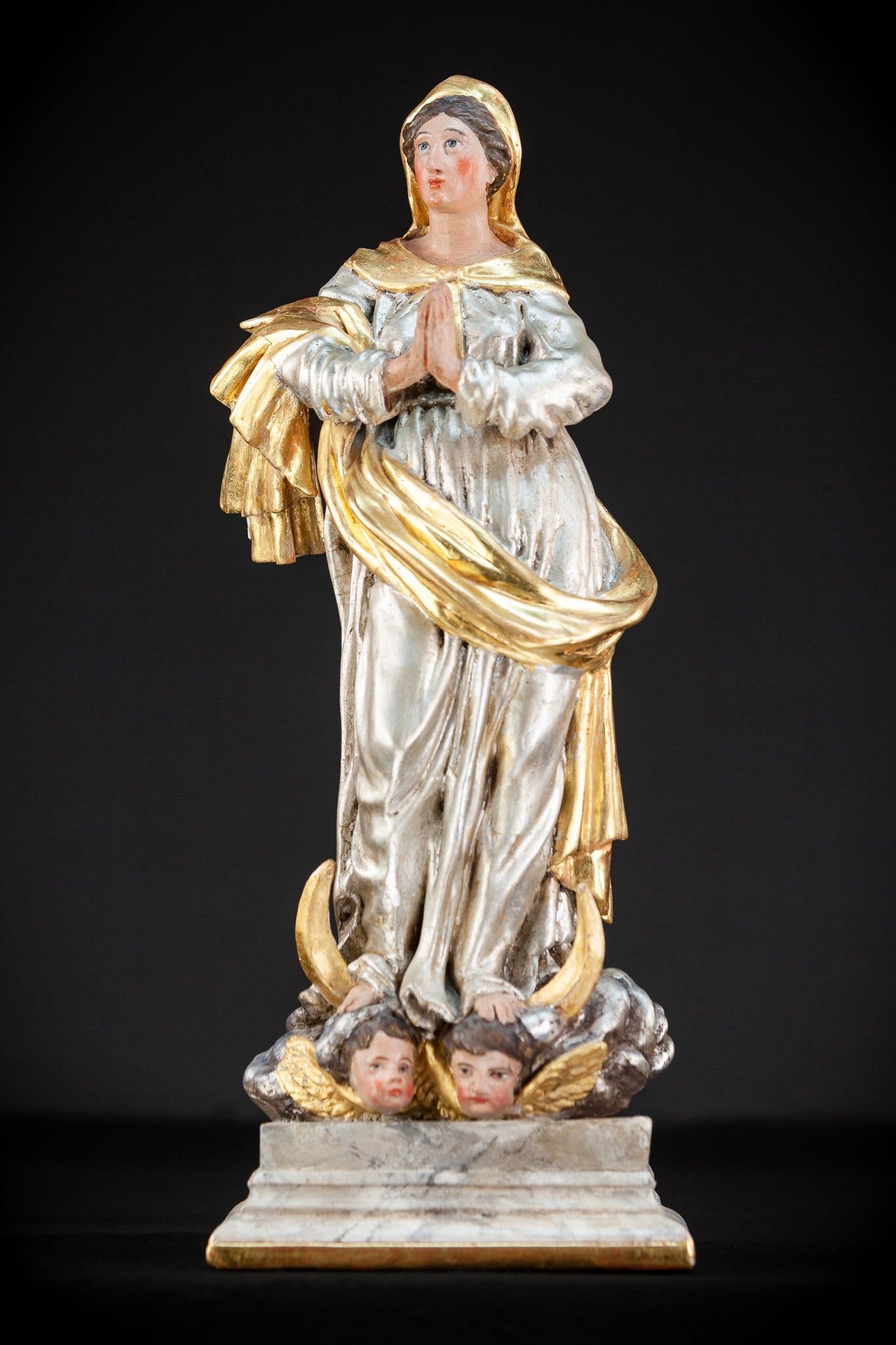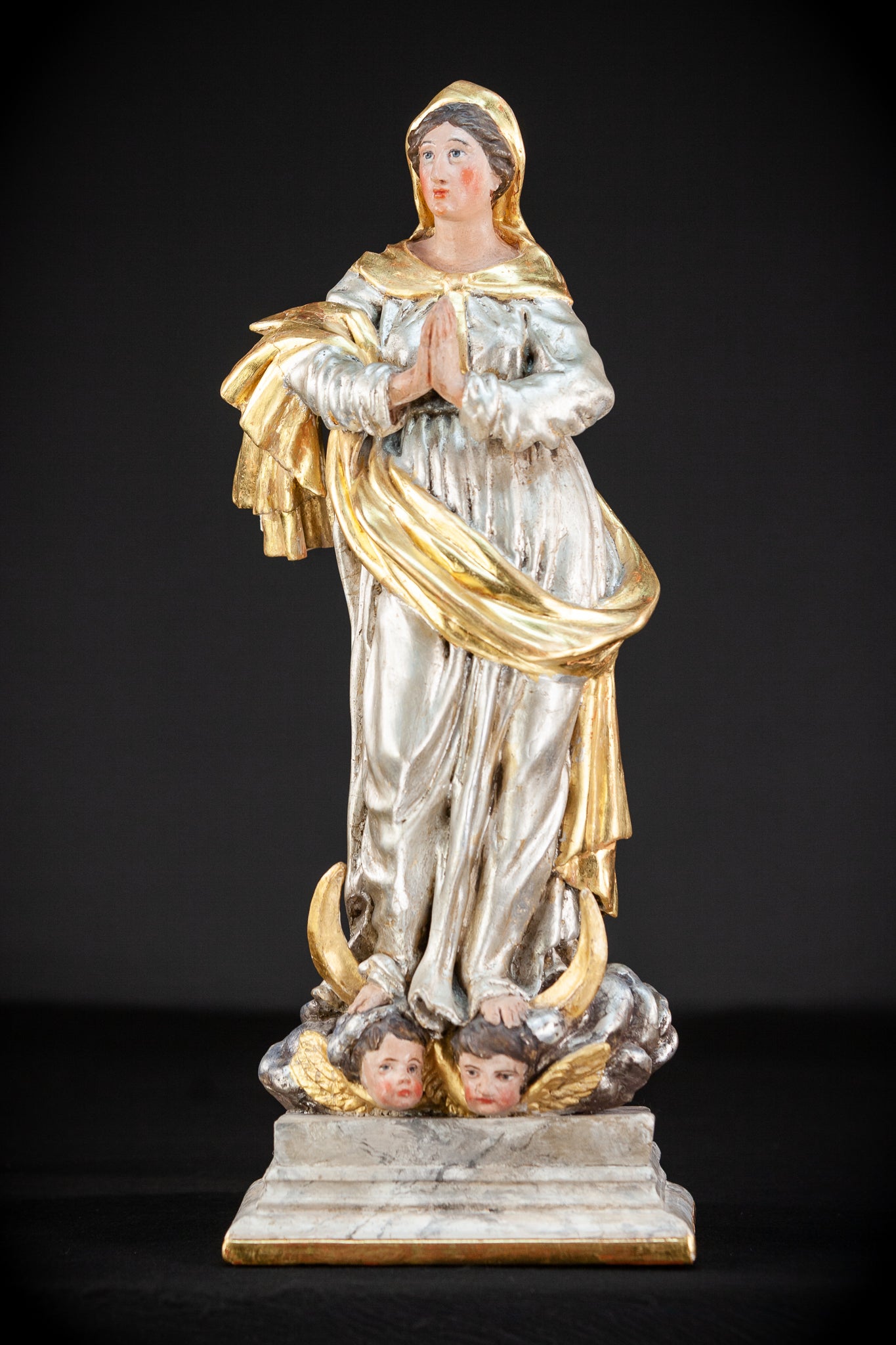 Immaculate Conception of Virgin Mary Wooden Sculpture | 1800s Antique 19.3" / 49 cm
A large and beautiful antique wooden sculpture depicting the Virgin Mary holding Baby Jesus. Outstanding carving workmanship with excellent polychrome (painting in colour), gilding and silver plating and serene facial expressions. Dates back to the period of the late 1800s - early 1900s.

General: The overall dimensions are height 19.3 inches (49 cm), width is 7.5 inches (19 cm) and depth is 5.1 inches (13 cm) wide, weight is 5.3 pounds (2.4kg).

Condition: The statue is in good antique condition........ please see also enclosed photos as a part of the condition description.