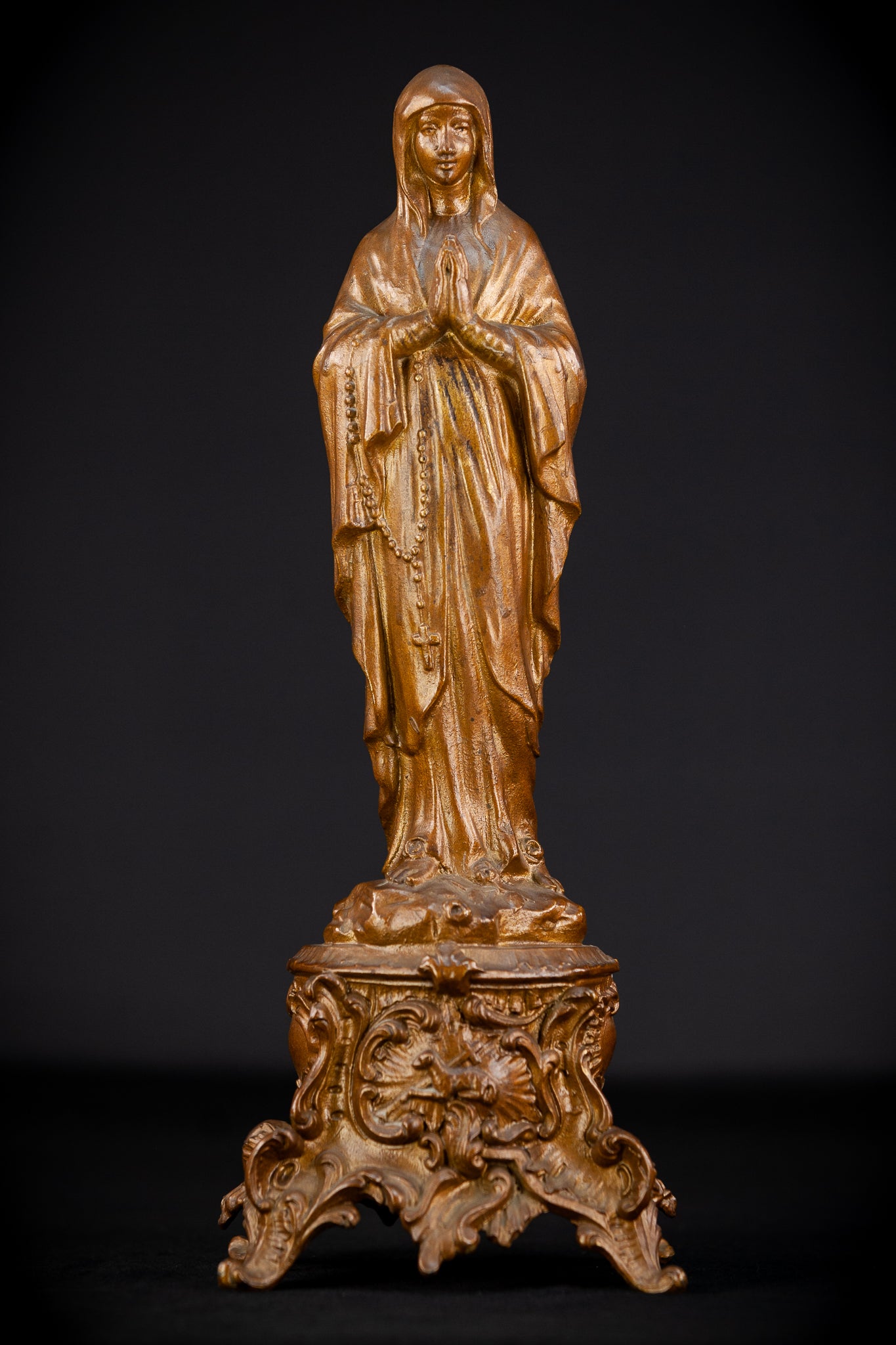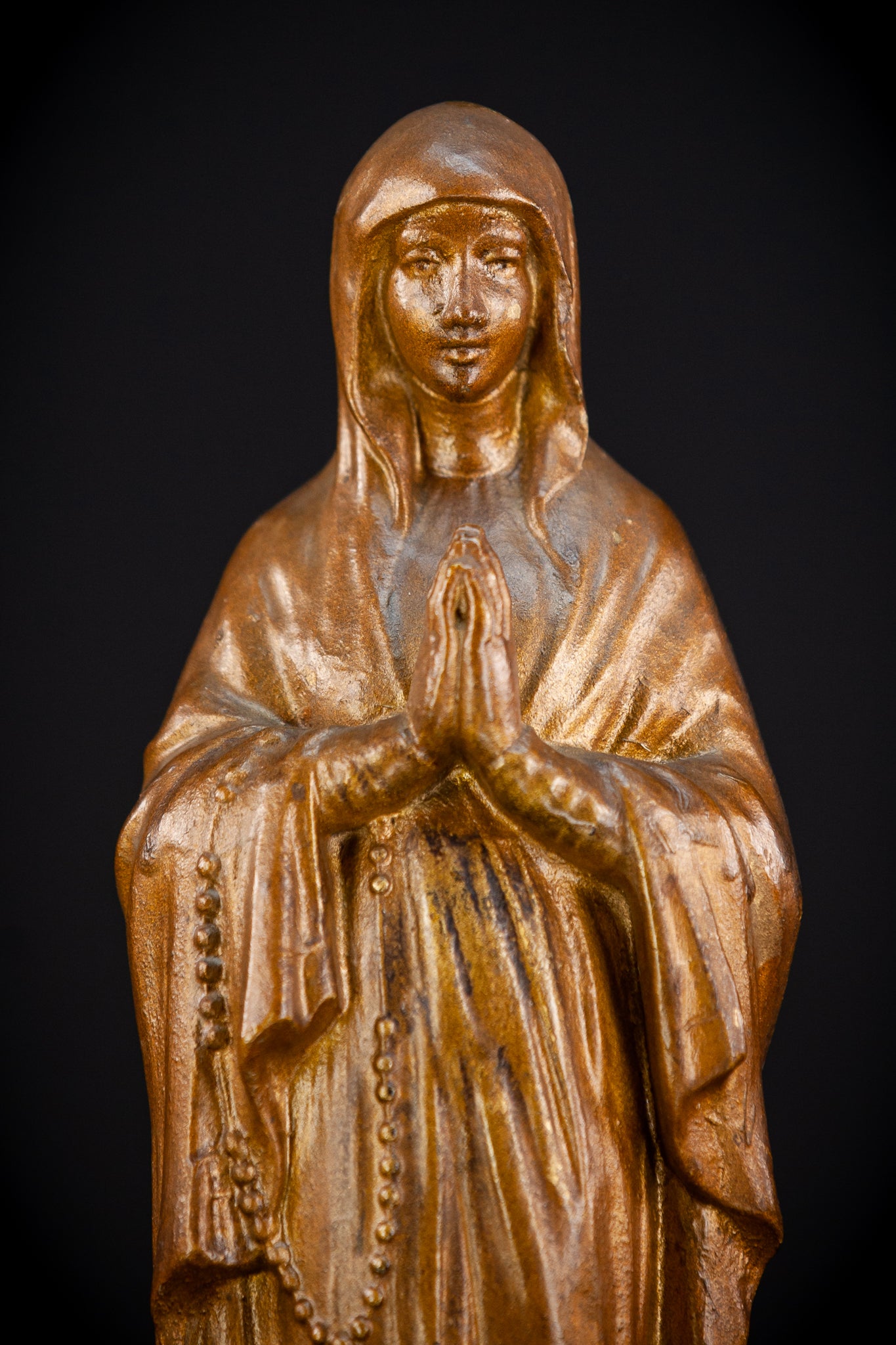 Immaculate Conception of the Virgin Mary Statue | Antique 15.4" / 39 cm
​A large and beautiful antique gilded metal (Spelter or Zamak) statue depicting The Immaculate Conception of the Blessed Virgin Mary, featuring a very decorative baroque base with The Lamb of God at the front and The Immaculate Heart of Mary at the back. Dates back to the period of the late 1800s - early 1900s.

General: The overall dimensions are height 15.4 inches (39 cm) and width is 5.9 inches (15 cm) and depth is 5.1 inches (13 cm).

Condition: The statue is in good condition with no damage besides age appropriate wear - missing halo from the back - please see the enclosed images as they are part of the condition description.