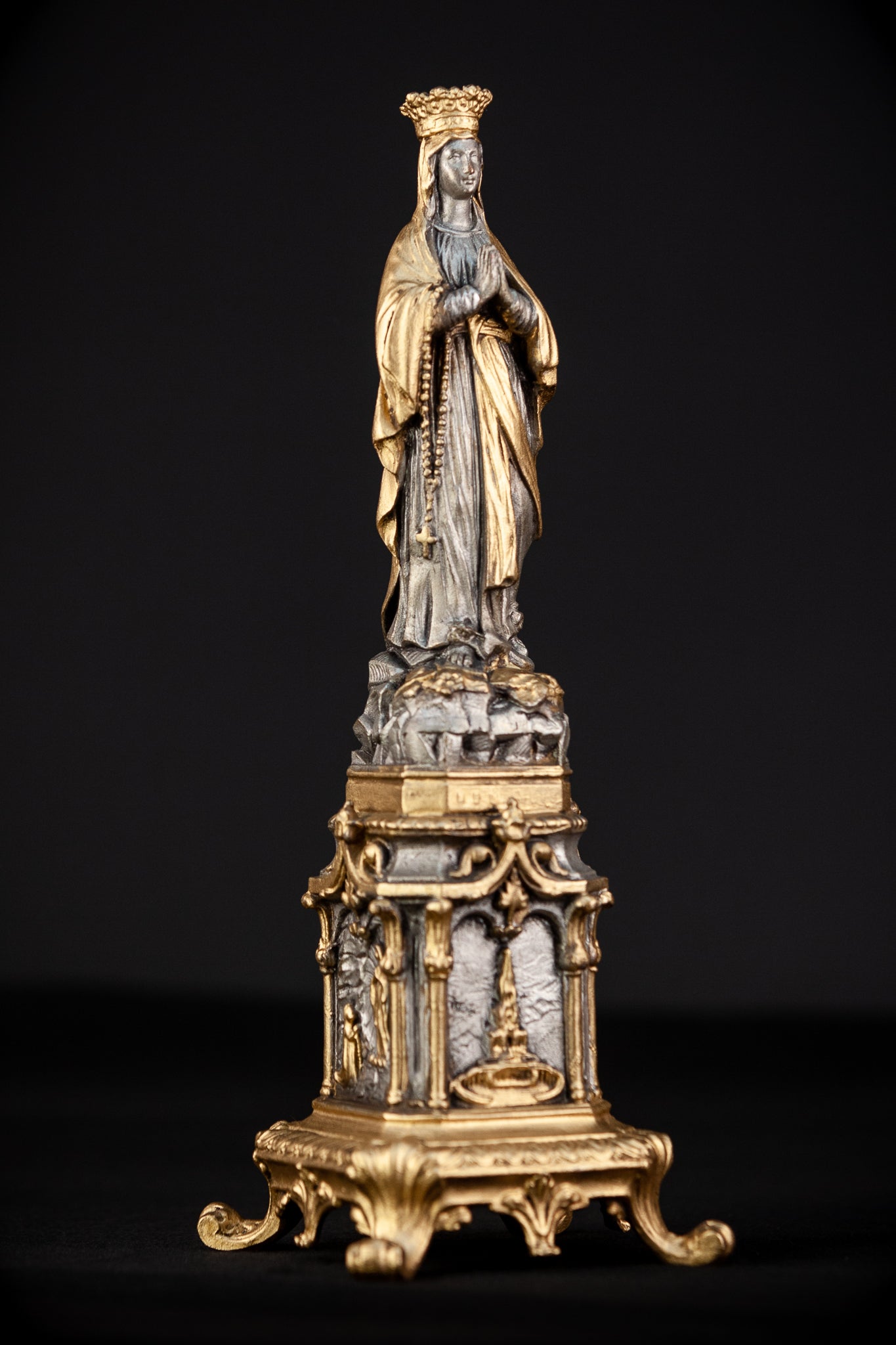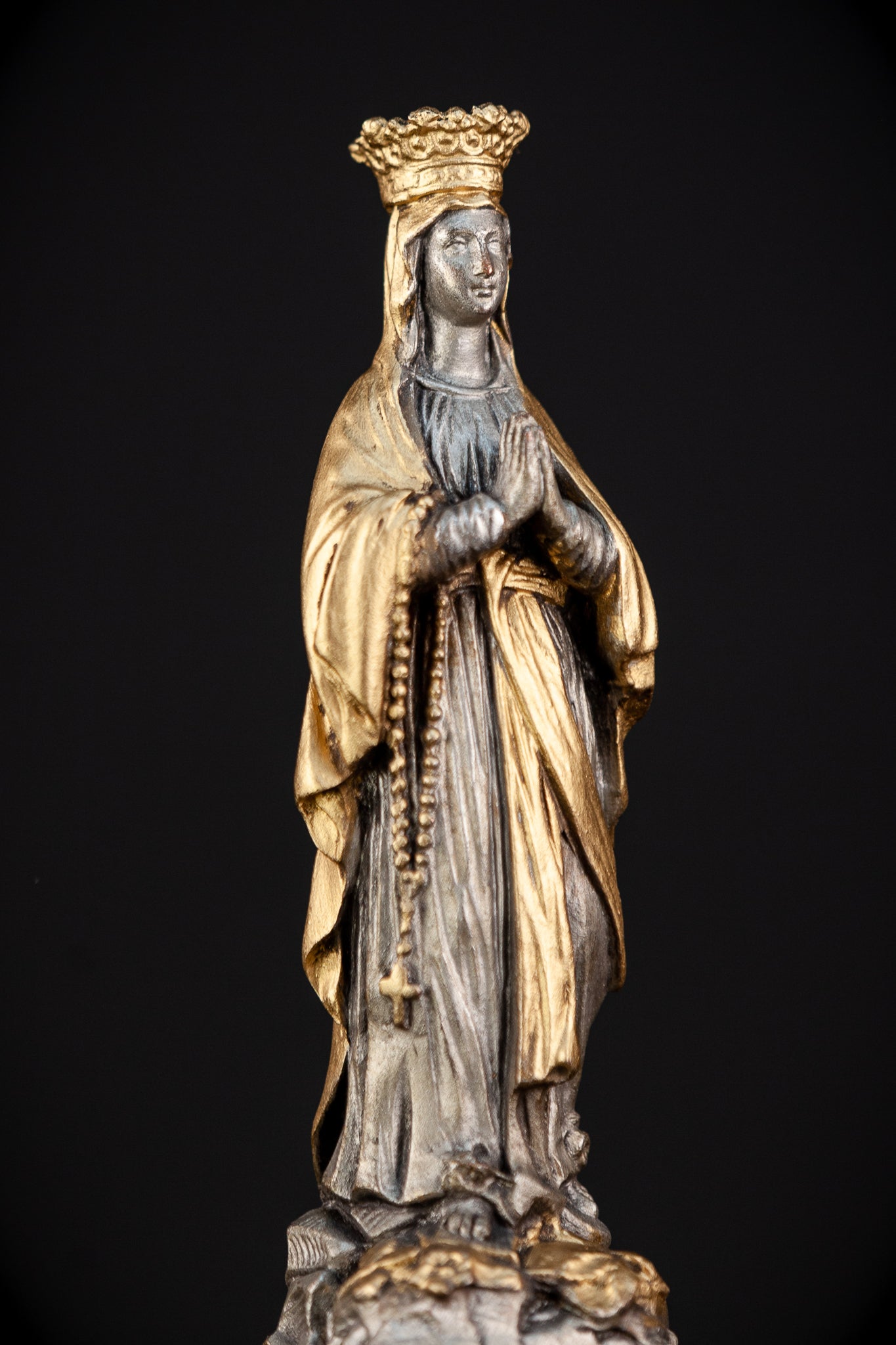 Virgin Mary Statue | Antique Metal 13"
​A beautiful French antique gilde and asilvered metal statue depicting the Virgin Mary Our Lady of Lourdes. Originating from a convent in France. Dates back to the period of the late early 1900s.

General: The overall dimensions are height 13 inches (33 cm) and width is 4,7 inches (12 cm) and depth is 4,7 inches (12 cm).

Condition: The statue is in very good condition with no damage besides age-appropriate wear ....... please see photos for condition as 1 picture is worth 1000 words. Please ask for more photos if interested.