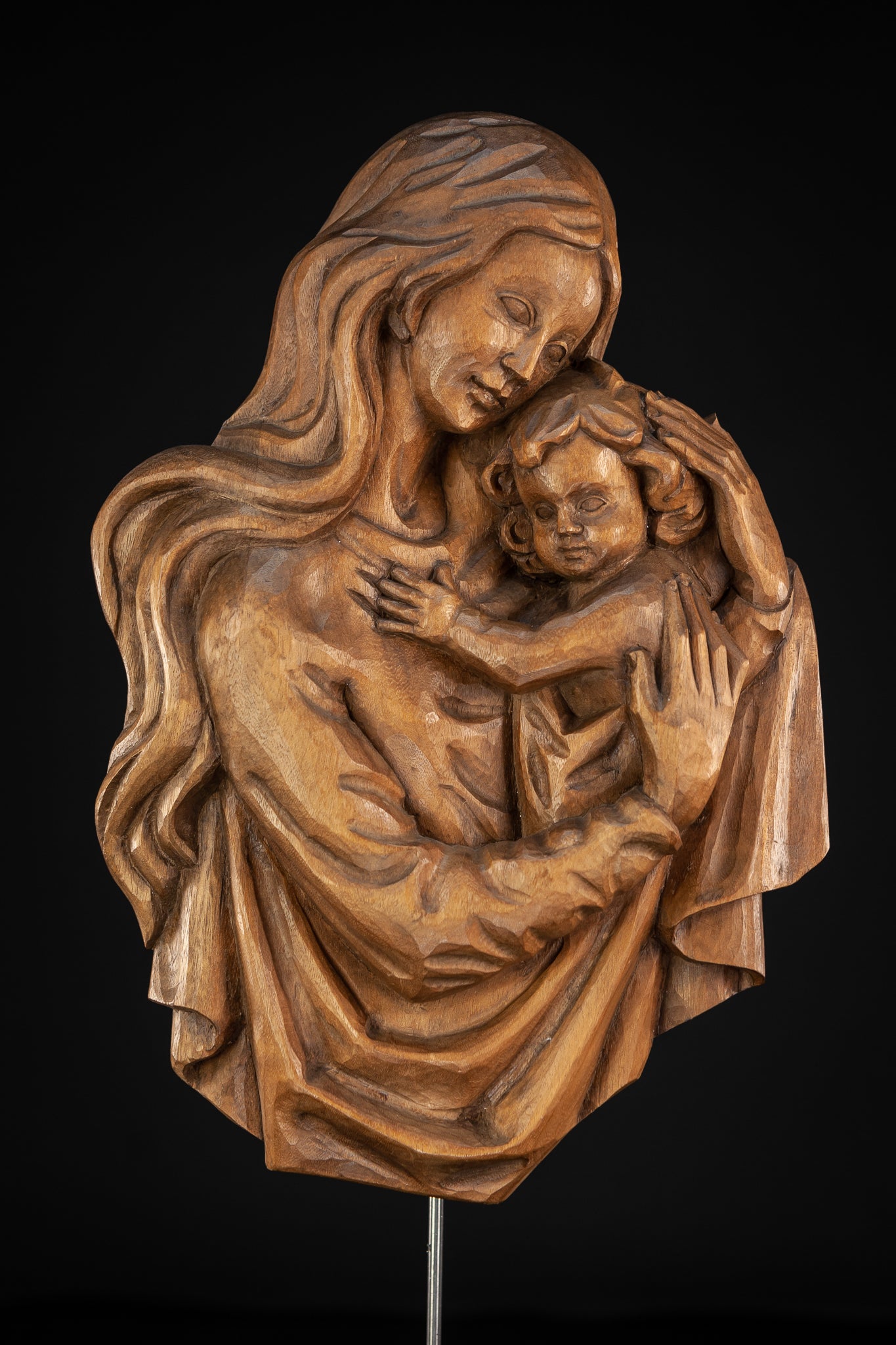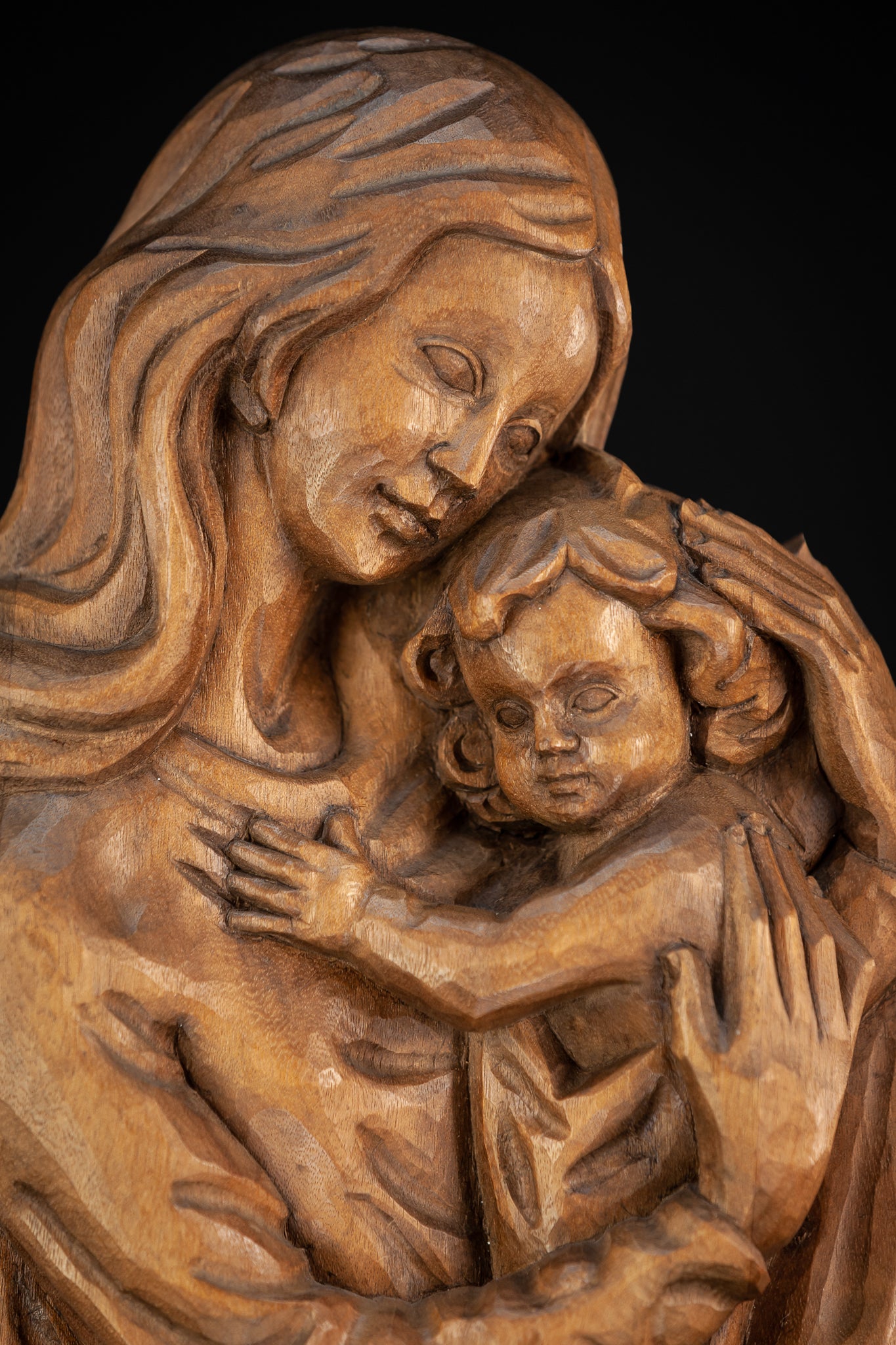 Virgin Mary Child Jesus Wall Icon | 14.6"
A beautiful wooden wall icon / sculpture depicting Virgin Mary with Baby Jesus. Wonderful hand carving with serene facial expressions. The Mary sculpture is currently mounted on the bespoke display steel stand with square base and can be easily removed and displayed on a wall. Dating back to the period of the early to mid 1900's.

General: The overall dimensions are height 19.3 inches (49cm), the Virgin Mary height 15 inches (38cm), width is 9.8 inches (25cm), depth is 2.4 inches (6cm).

Condition: The statue is in very good condition with no damage besides age appropriate wear ....... please see enclosed images.