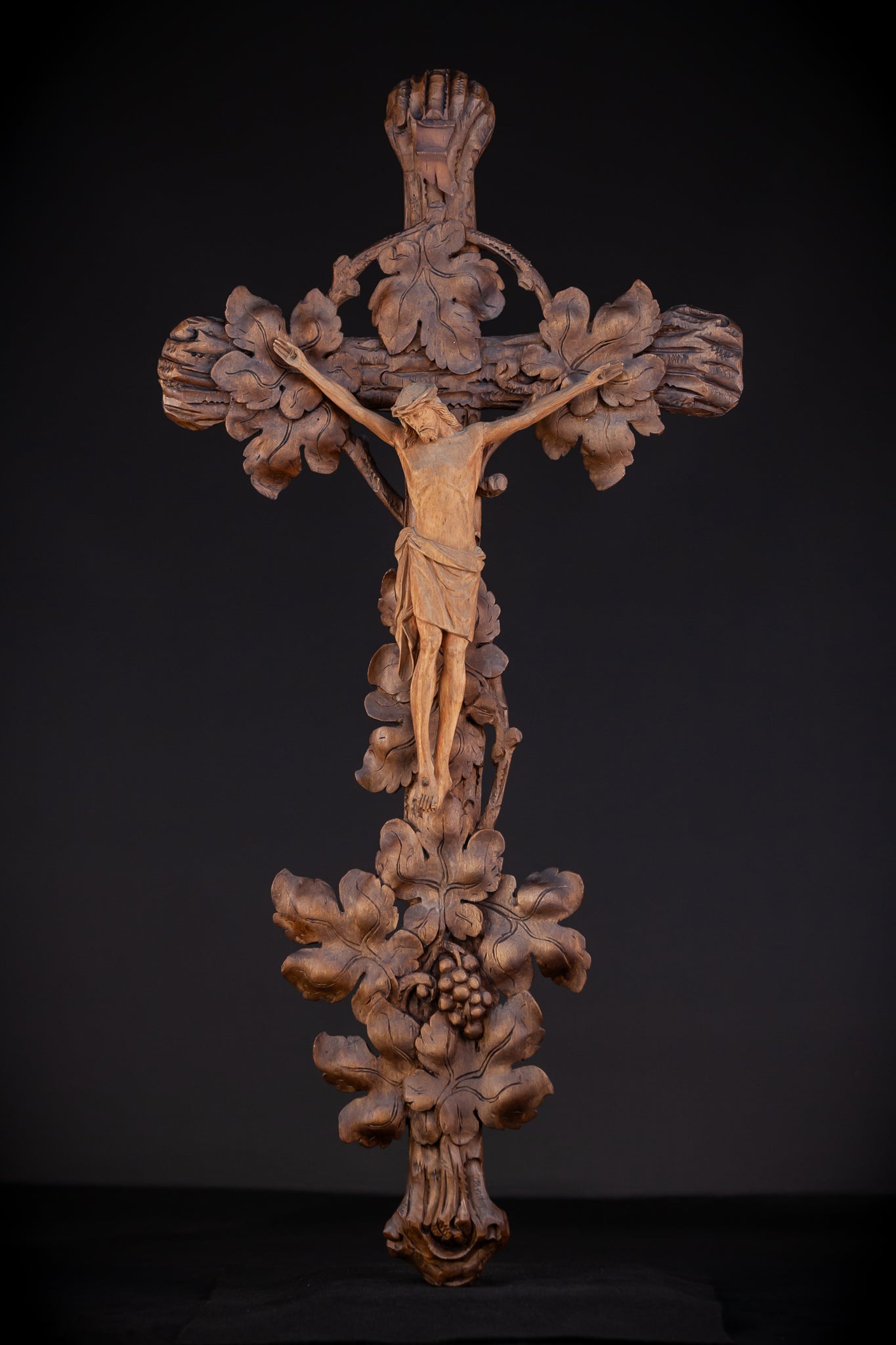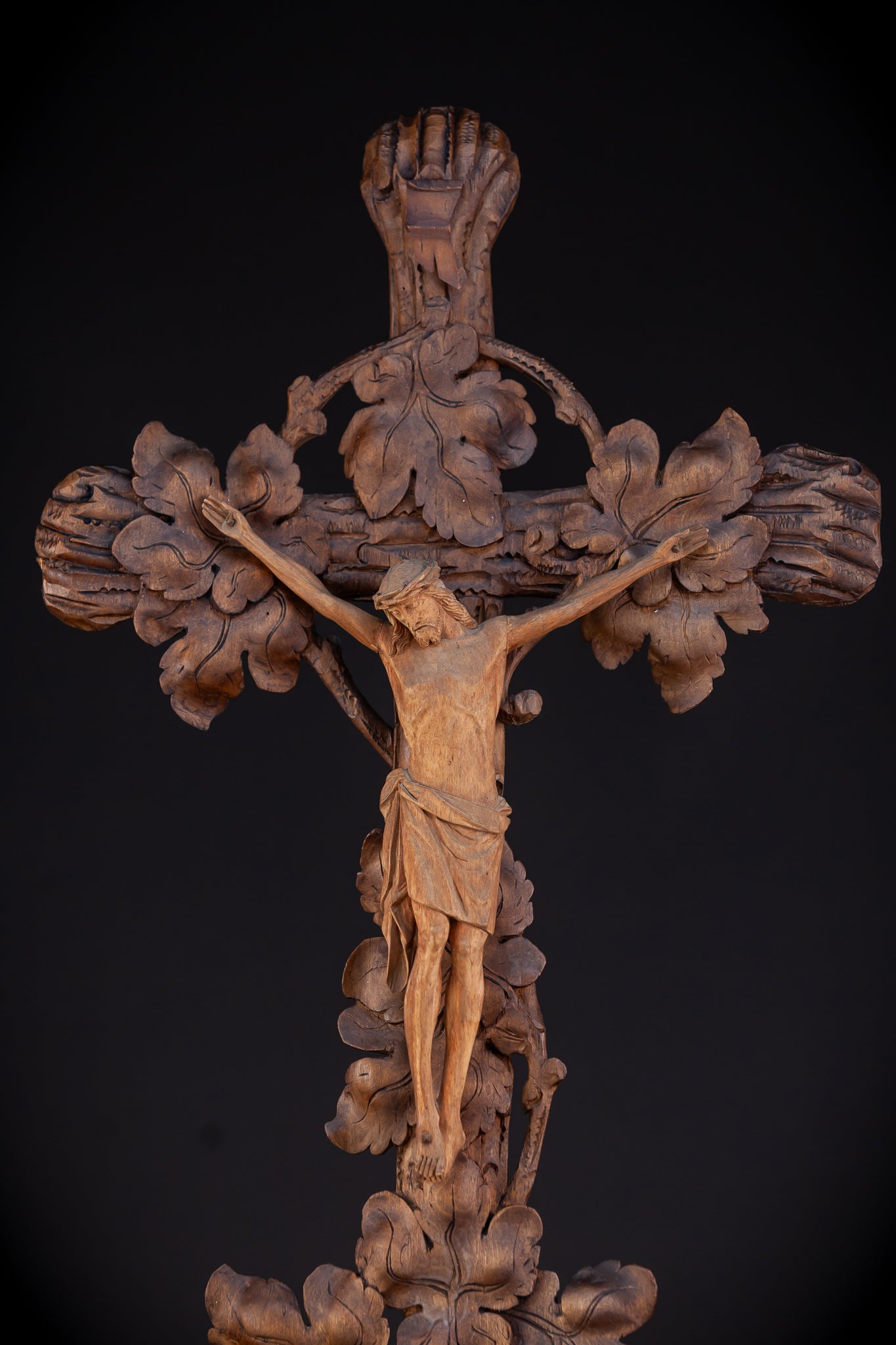 Wall Crucifix | Antique Wooden Church Cross 30" / 76 cm
A RARE, large and beautiful French antique 19th century wooden church wall crucifix featuring vines rooted in the cross - suggesting Jesus' words at the Last Supper of 'abide in me'. Extraordinarily carved cross and Corpus Christi (body of Christ). The crucifix dates ​back to the period of the late 1800s - early 1900s.

General: The overall dimensions of the crucifix are a height of 30 inches (76 cm) and a width of 14.4 inches (36.5 cm). The overall dimensions of the Corpus Christi sculpture are a height of 11 inches (28 cm), a height from the head to the toes of 10.2 inches (26 cm) and a width of 8.5 inches (21.5 cm).

Condition: The crucifix is in good condition with no damage besides age-related wear ........ please see also enclosed images as a part of the condition description.