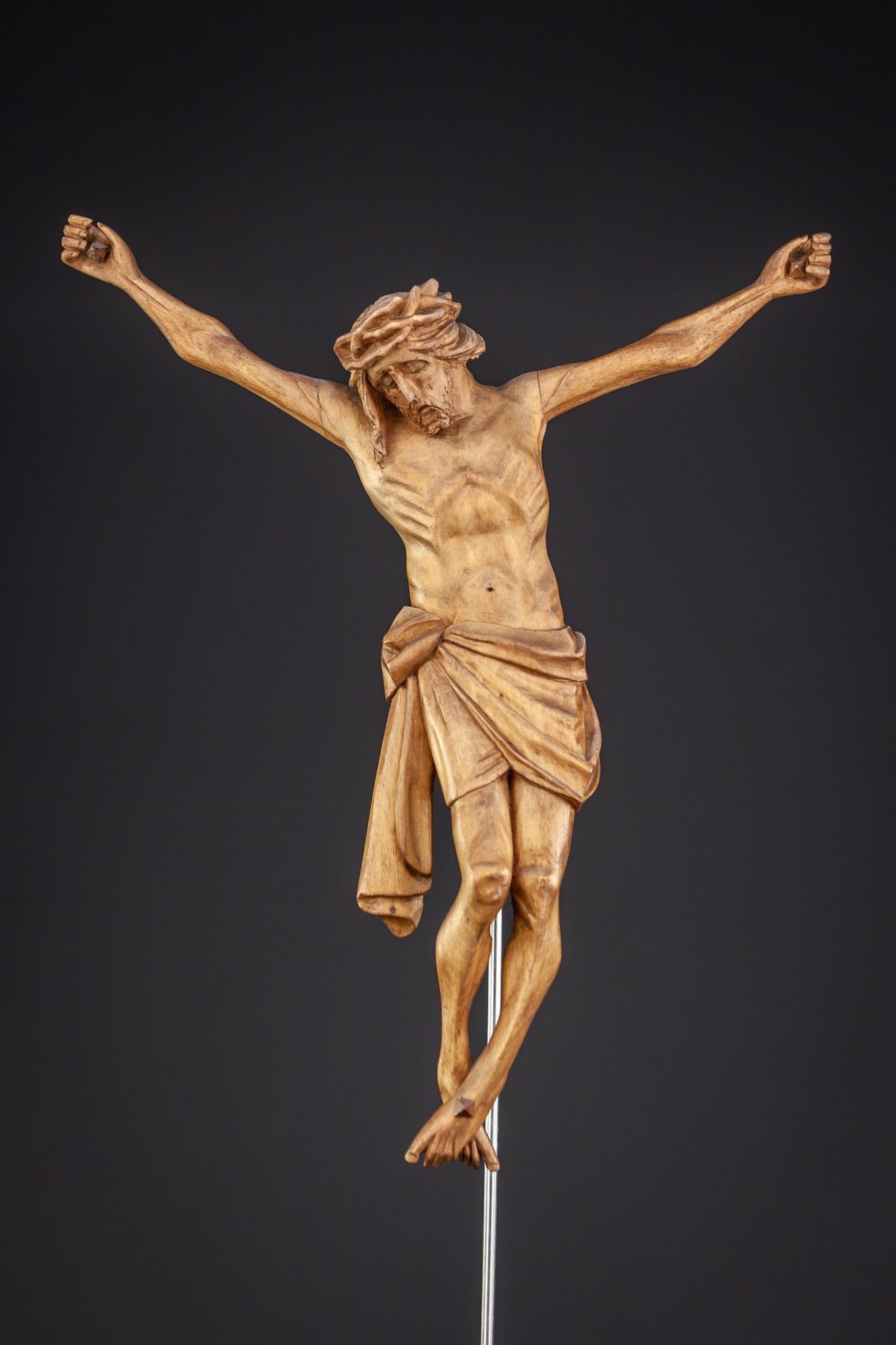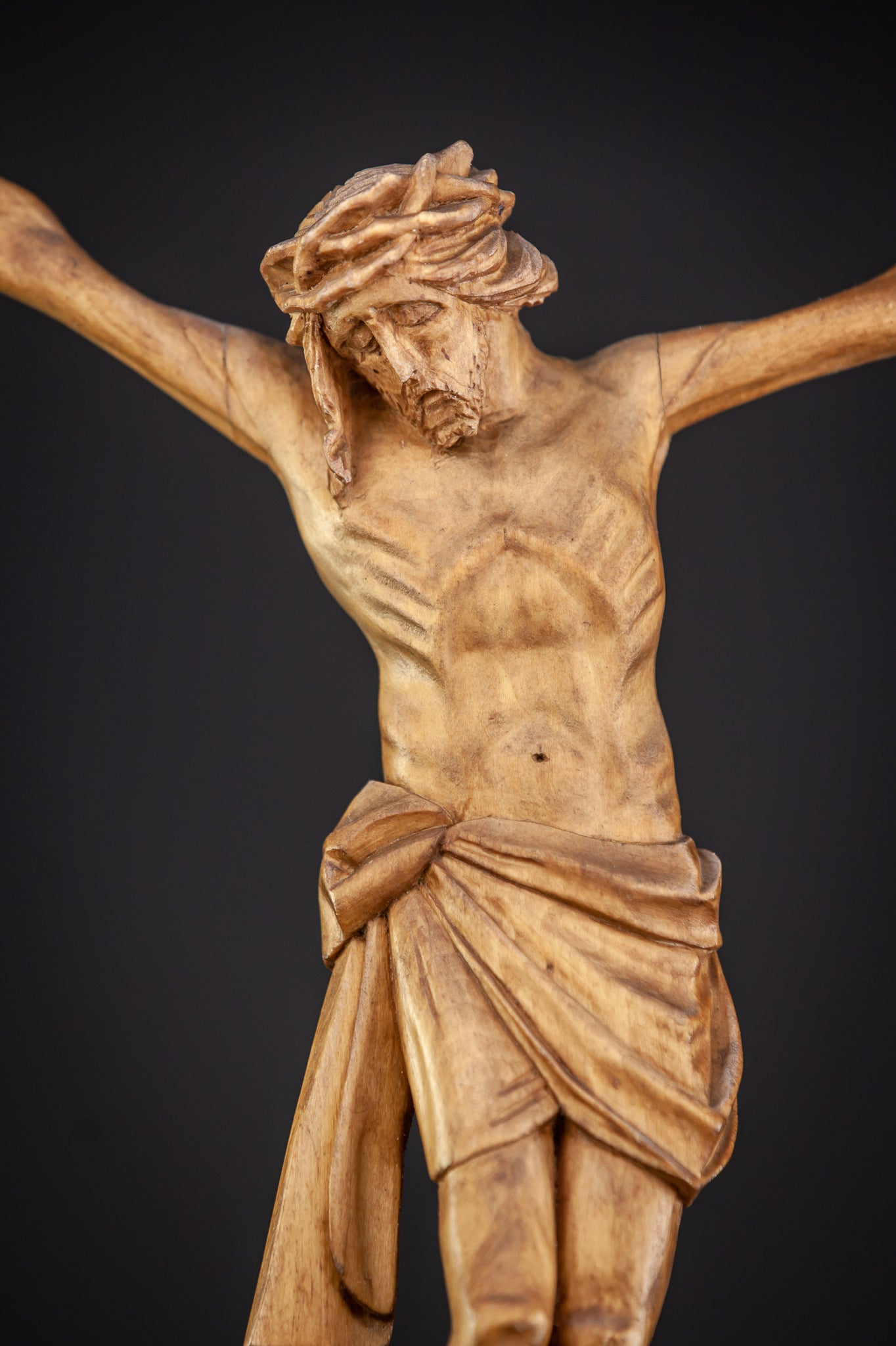 Corpus Christi Wooden Statue 12.2"
A beautiful antique wooden Corpus Christi (Body of Christ) sculpture. Stunning wood carving workmanship on this sculpture with divine facial expression. The Corpus Christi sculpture is currently mounted on the modern steel stand with square base and can be easily removed and used for cross or wall display. The sculpture dates back to the period of the early to mid 1900's.

General: The overall height with stand is 21.7 inches (55cm). Dimensions of Jesus sculpture are height 12.2 inches (31cm), height from head to toes 11.4 inches (29cm), width 9.6 inches (24.5cm) and the base is 3.9 x 3.9 inches (10 x 10cm).

Condition: The Corpus Christi is in good condition with no damage besides age appropriate wear ......... please see photos for condition as 1 picture is worth 1000 words.