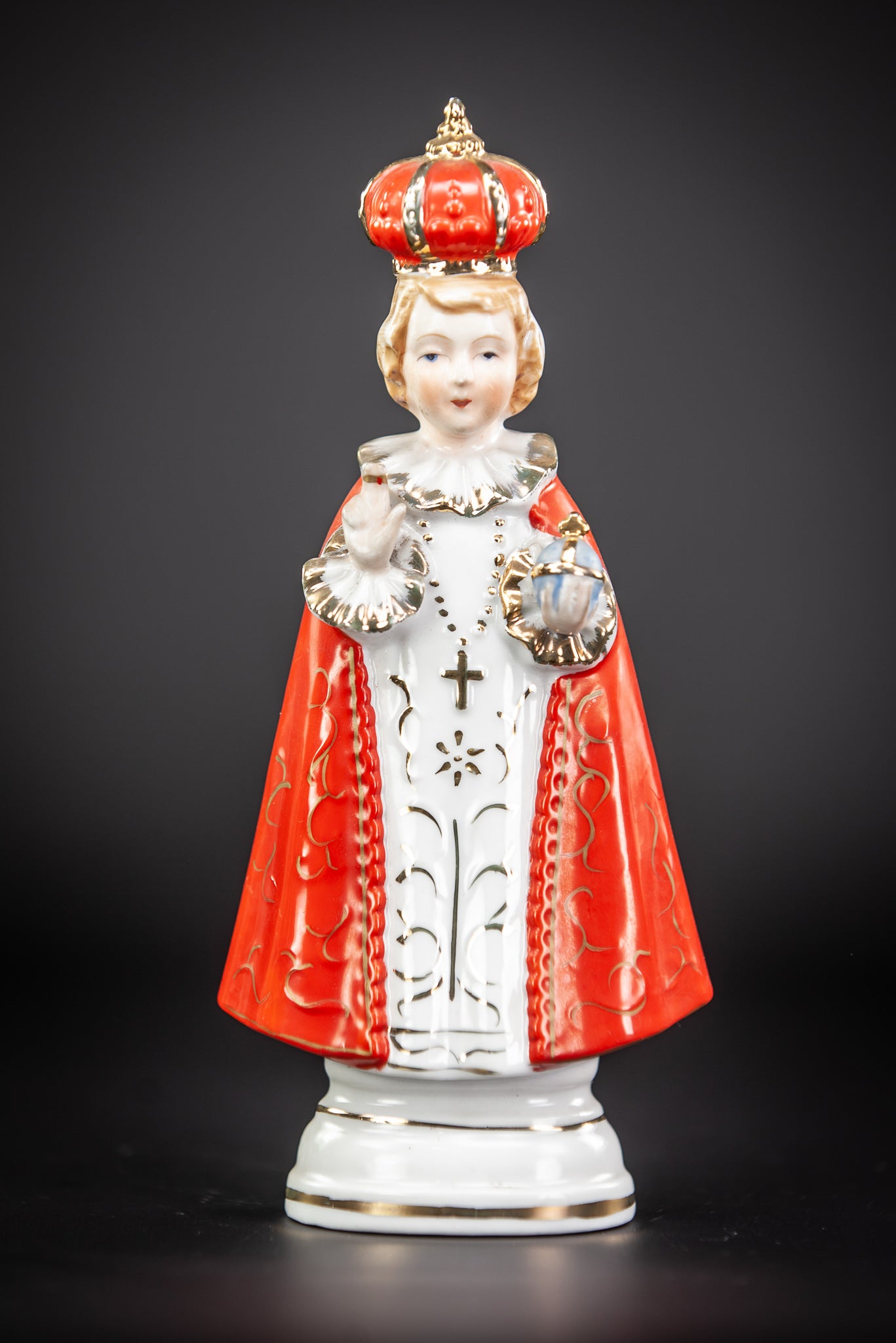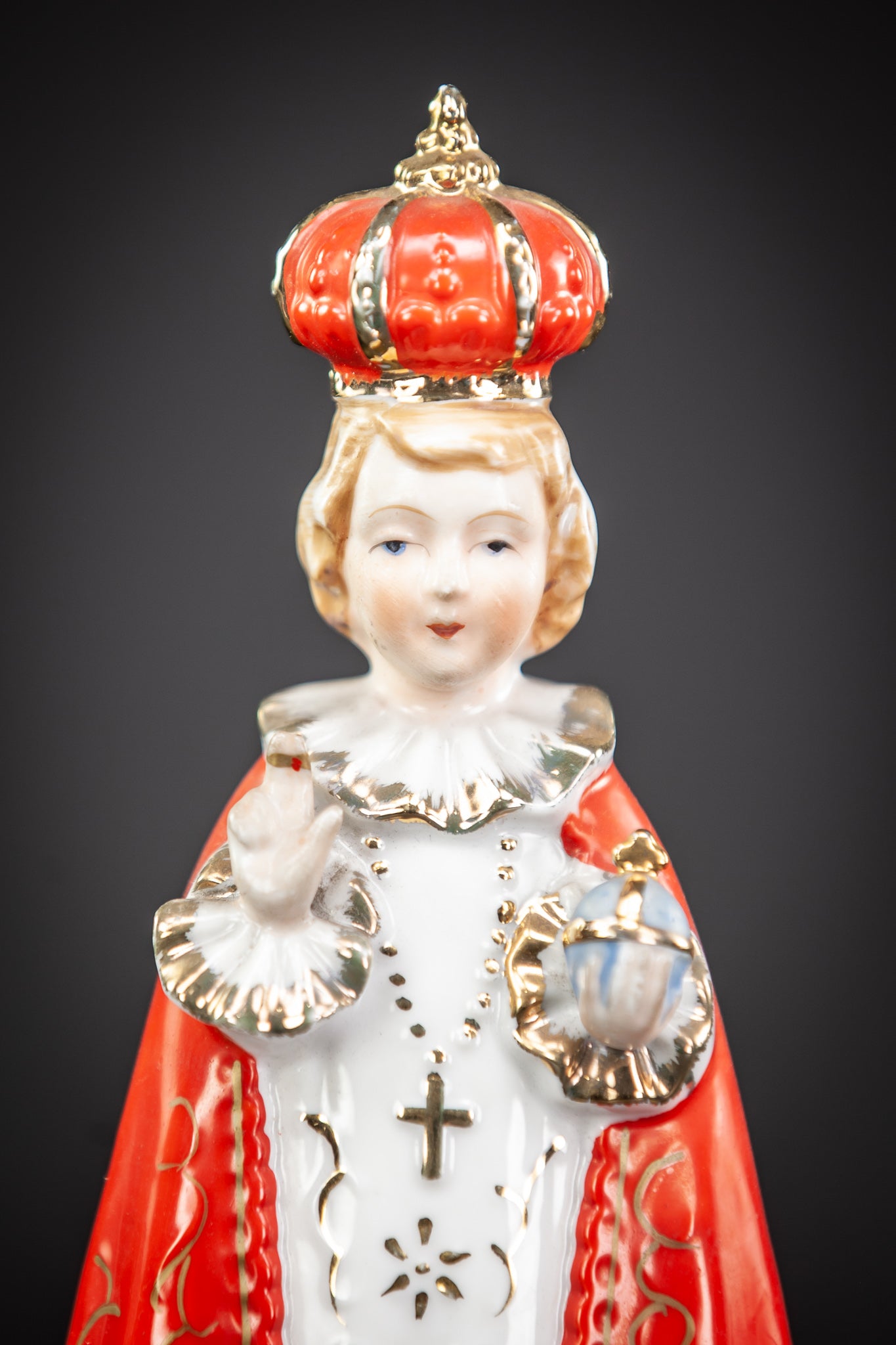 Infant Jesus of Prague Porcelain Statue
An beautiful French porcelain statue depicting Infant Jesus of Prague (Child of Prague, Santo Nino, Jesus de la Praga, Prazske Jezulatko, Child Christ). Traditionally depicted holding globus cruciger / orb and cross in his left hand and showing 3 extended fingers on his right hand - meaning holy trinity. Dating back to the period of the early to mid 1900's.

General: The overall dimensions are height 8.5 inches (21.5cm), width 3.9 inches (10cm). Depth of base is 2.8 inches (7cm).

Condition: Condition: In good condition with no damage besides age appropriate wear - please see enclosed images..