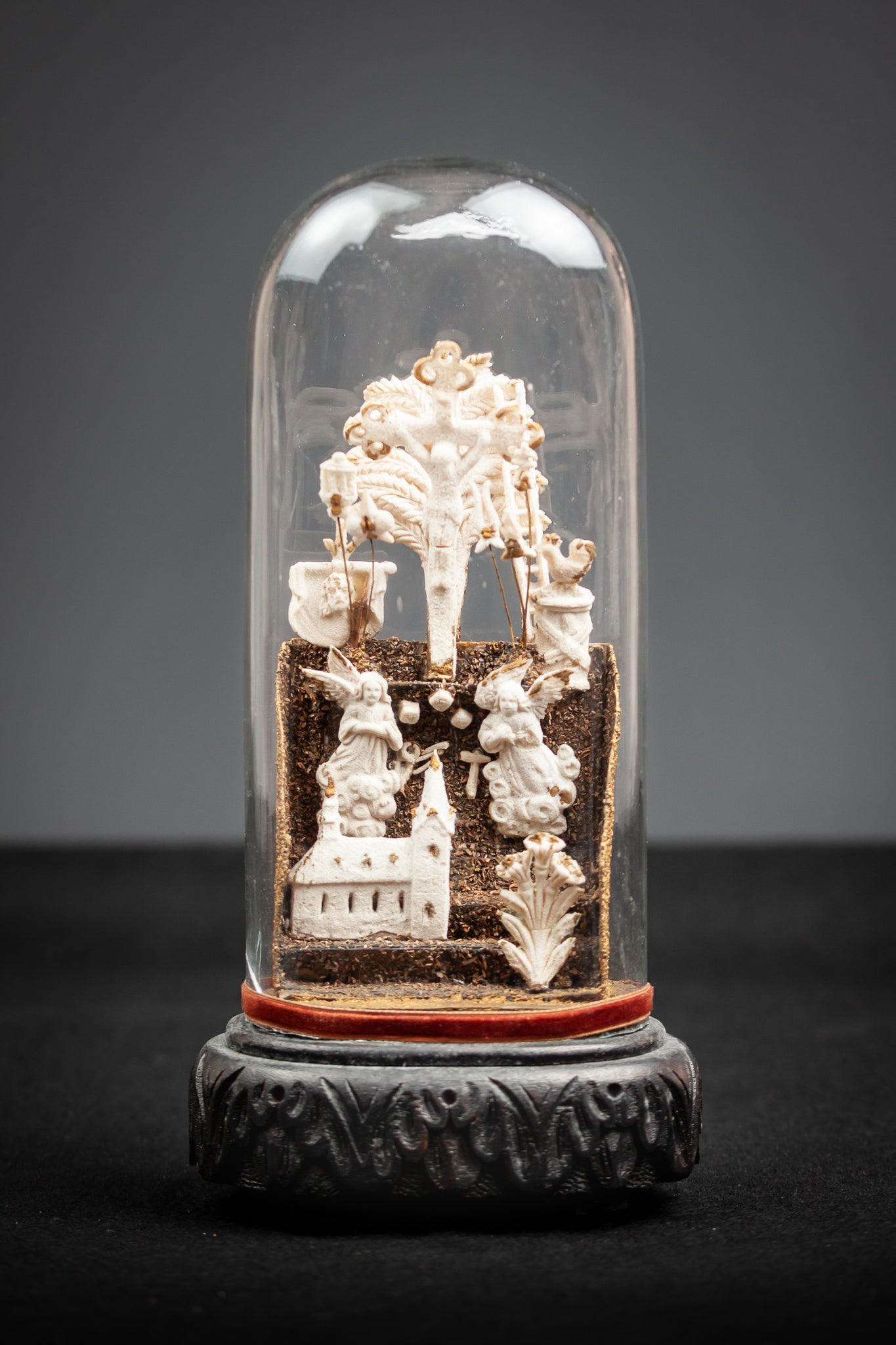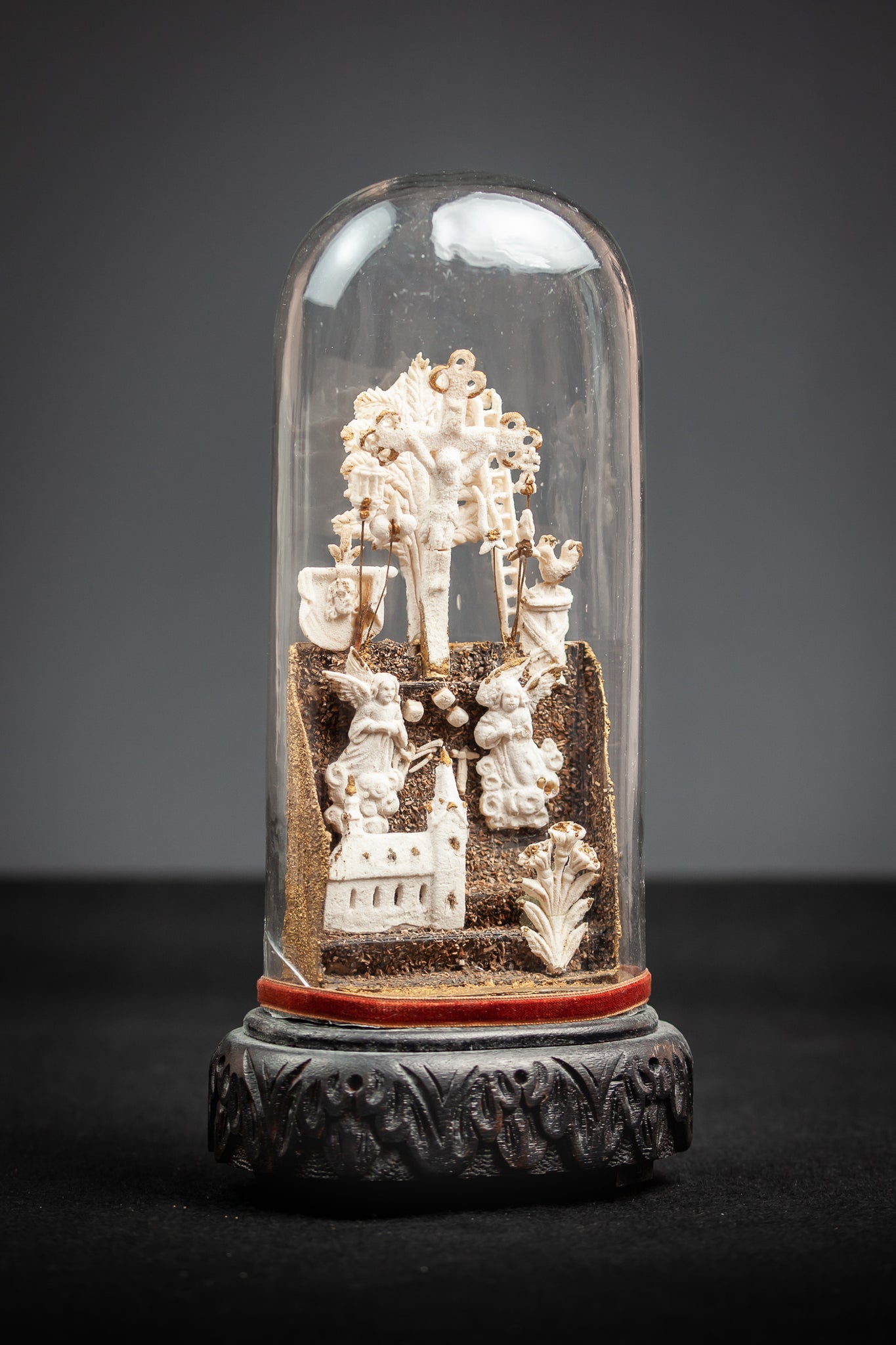 Monastery Work Crucifixion Tragacanth Glass Dome
A beautiful antique monastery work created by the nuns in the mid 1800's from Tragacanth (plant gum) depicting Crucifixion featuring two winged praying angels, Arma Christi - Instruments of the Passion and Cathedral. The artwork is set on a carved wooden stand and protected by an original antique glass dome. Rare antique monastery artwork in very good condition. Dating back to the period of mid 1800's.

General: The overall dimensions are height 12.2 inches (31cm) and width 5.9 inches (15 cm). Depth is 3.9 inches (10cm). The overall dimensions of artwork are height 8.3 inches (21cm) and width 3.9 inches (10cm).

Condition: The glass dome is in good condition with no damage besides age appropriate wear....... please see enclosed images.