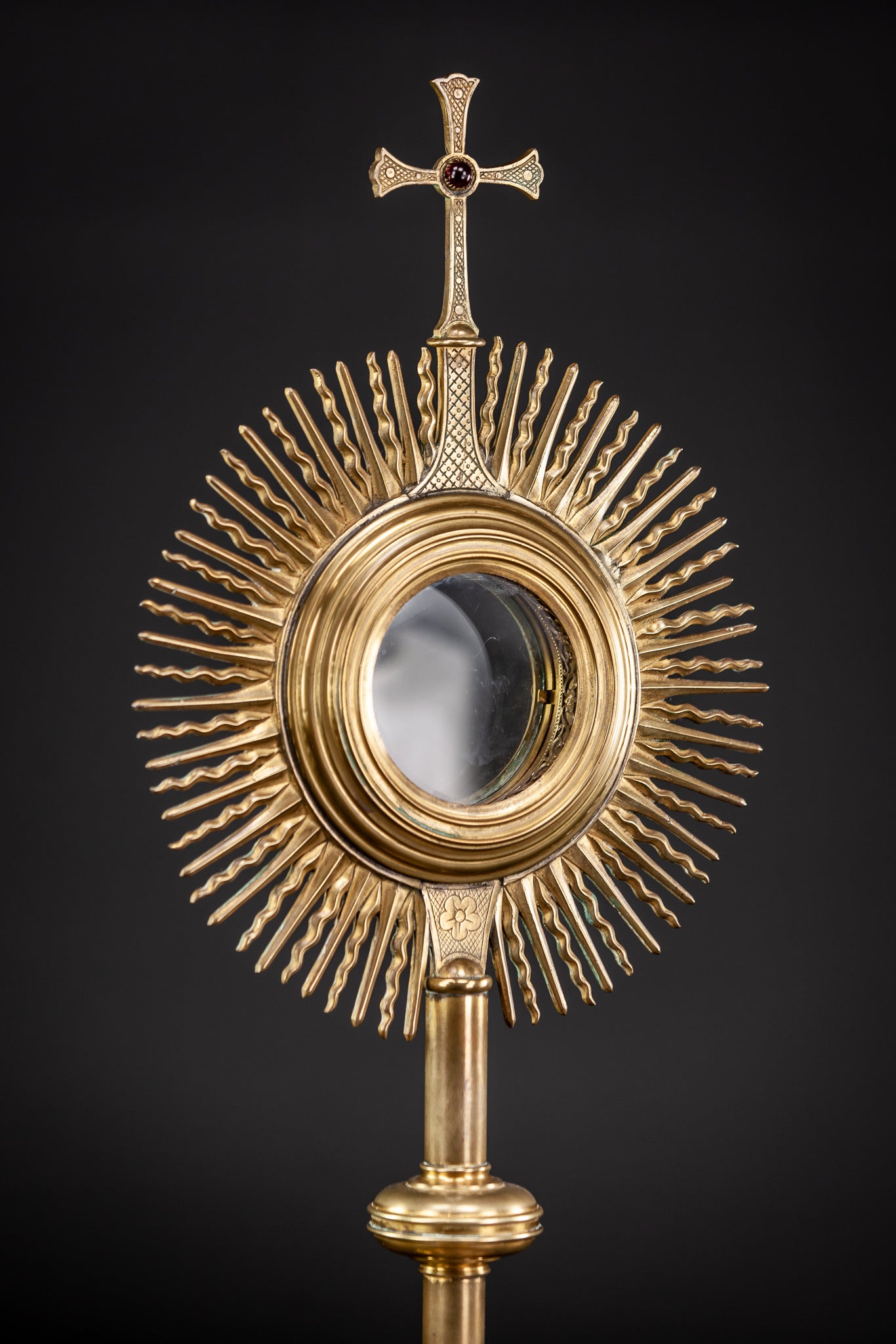 Monstrance Solar Ostensory Gilt Bronze Brass 20"
A beautiful French antique Monstrance / Ostensorium / Solar Ostensory. Gilded bronze / brass with red cabochon in the center of the cross. Dating back to the mid to late 1800's.

The overall dimensions are 20.5 inches height (52cm), width 9.1 inches (23cm) and depth 6.5 inches (16.5cm).

Condition: The monstrance is in good condition with no damage besides age appropriate wear ....... please see photos for condition as 1 picture is worth 1000 words.