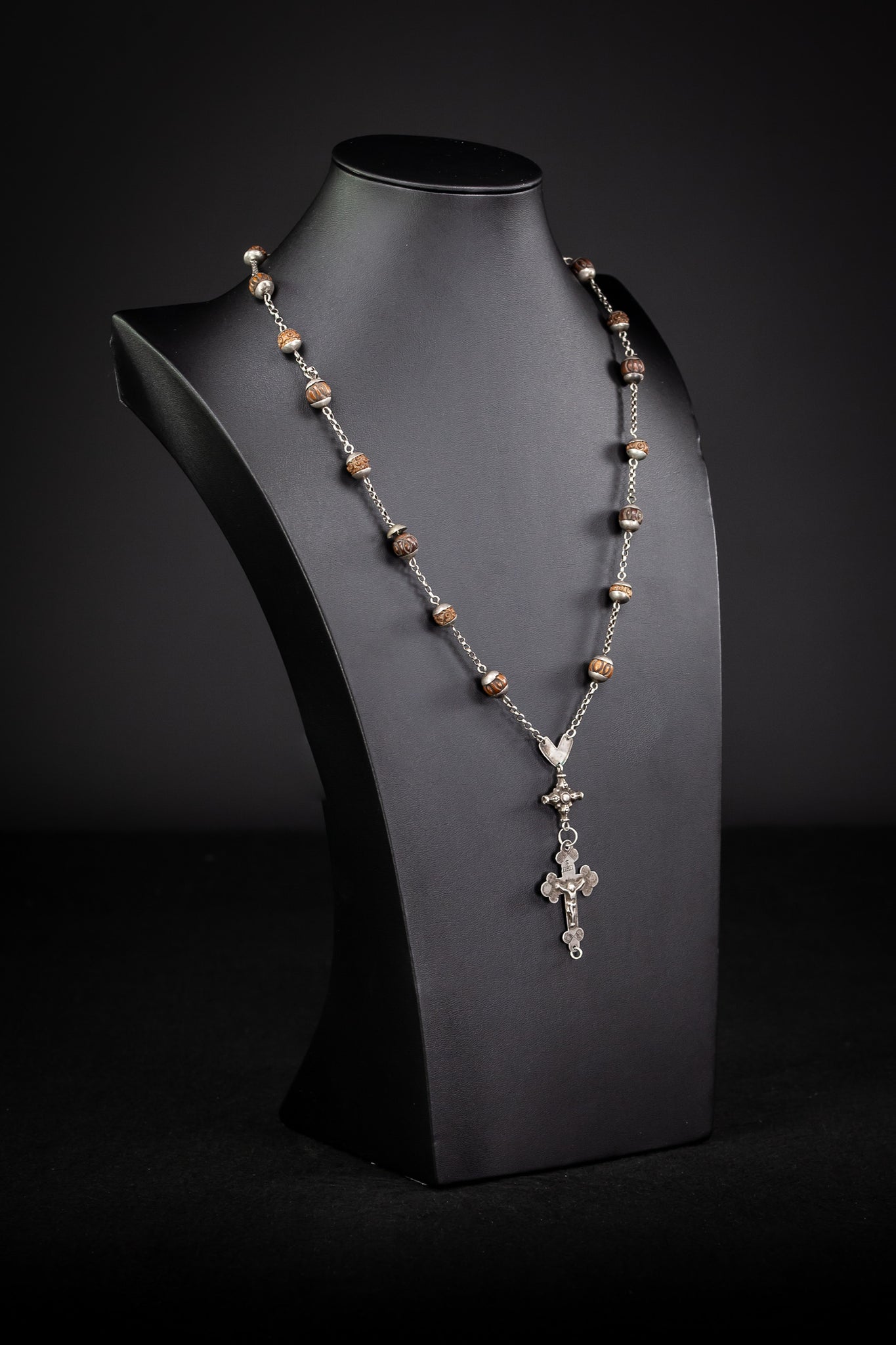 Rosary Solid Sterling Silver Wooden Carved Beads 15.4"
A beautiful antique solid silver (tested) rosary featuring 19 wooden carved beads, heart shaped connection pendant, Credo Cross and cross with Corpus Christi (Body of Christ). Rare and exceptional fine silver and carved wood antique rosary in very good condition. Dating back to the period of mid 1800's.

General: The overall dimensions are length 15.4 inches (39cm) the dimension of crucifix is is 2 cm (5cm). Weight is 0.05 pounds (22.6g).

Condition: The rosary is in very good condition with no damage besides age related wear ......... please see enclosed images as they are part of the condition description.