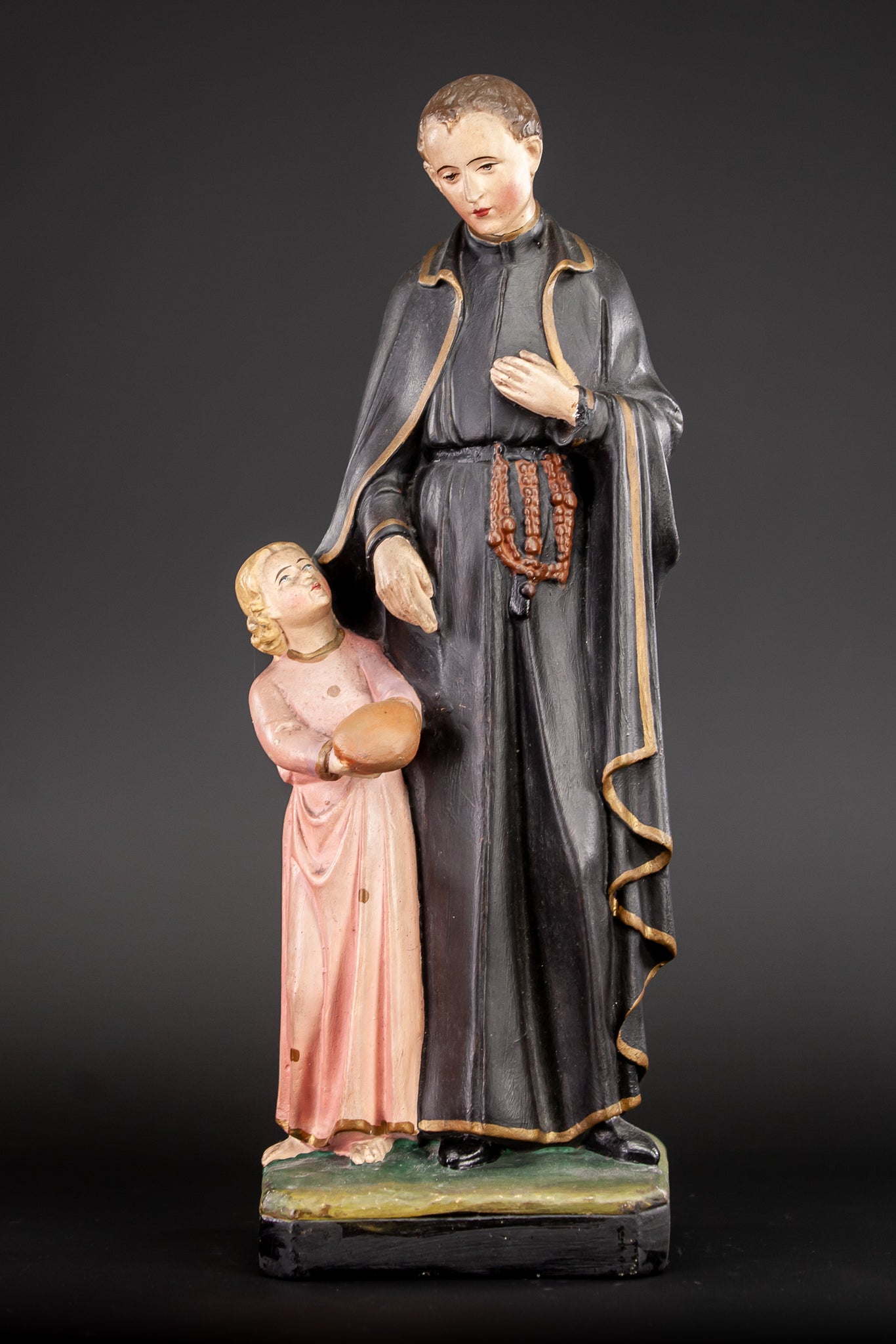 St Gerard Majella Plaster Statue 16.5"
A beautiful plaster statue depicting Saint Gerard Majella with Infant Christ offering him bread. An Italian lay brother of the Redemptorists. Patron saint of children, unborn children, women in childbirth, mothers, expectant mothers, motherhood, falsely accused people, good confessions and lay brothers. The statue is dating back to the period of the early to mid 1900's. For a more detailed description please refer to the pictures.

General: The overall dimensions are height 16.5 inches (42cm) and width is 5.5 inches (14cm).

Condition: The statue is in good condition with no damage besides age appropriate wear ........ please see enclosed images as they are part of the condition description.