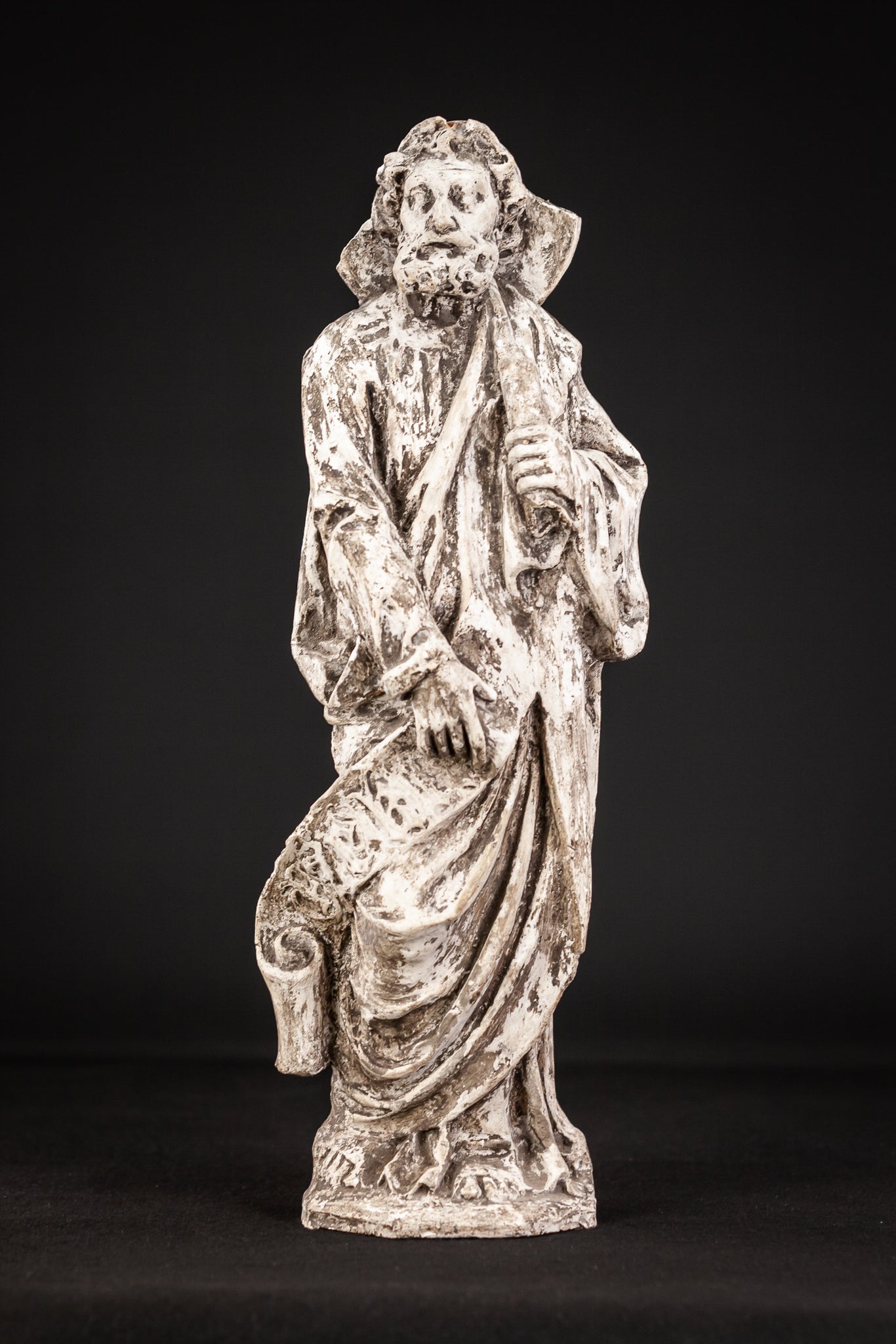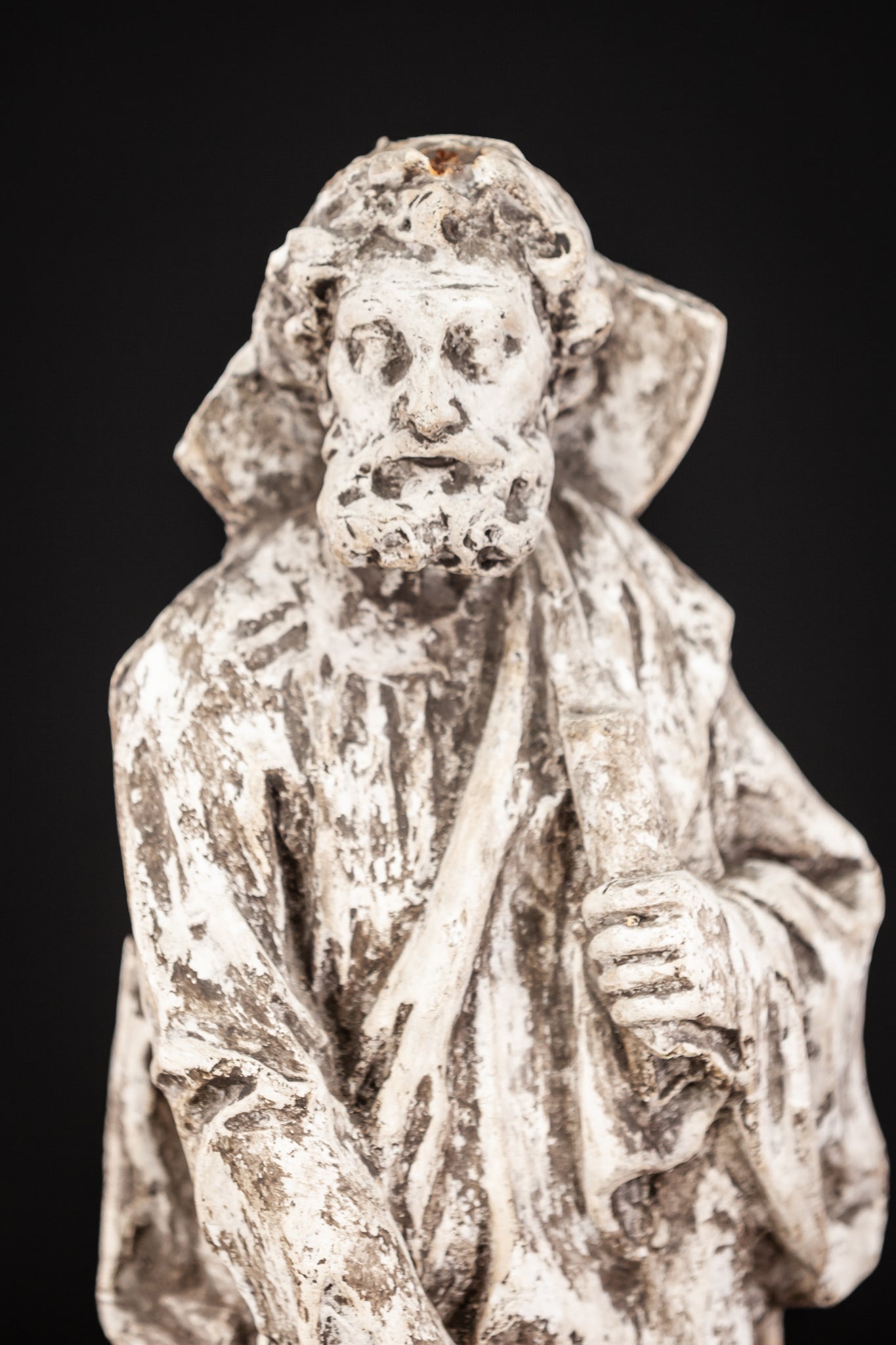 St Paul The Apostle Plaster Figure 19th Century 15.4"
A beautiful antique plaster statue depicting Saint Paul - a Christian apostle (although not one of the Twelve Apostles) who spread the teachings of Jesus in the first-century world. Generally regarded as one of the most important figures of the Apostolic Age. Patron saint of Missionaries, theologians, evangelists, and Gentile Christians. Dating back to the period of the mid 1800's.

General: The overall dimensions are height 13 inches (45.5cm), width 5.9 inches (15cm). The base is 4.7 inches (12cm) wide. Weight is 7.4 pounds (3.3kg).

Condition: The statue is in good condition - missing part of the halo- .......... please see photos for condition as 1 picture is worth 1000 words.